After eighteen years of work, he quit his employer.
Isamu Kamikokuryo has announced on Twitter that March 31 was his last work day at Square Enix, so after having been the art director or art supervisor in Final Fantasy titles (X, XII, XIII, XIII-2, XV), he's not working there anymore. His departure might be felt on Final Fantasy XV, as its DLCs are still in development. What about him? He announced that he would work as a freelance art and diction worker.
Another person has left at the same time: the producer of Star Ocean and Valkyrie Profile franchises, as well as a lot of tri-Ace titles, Yoshinori Yamagishi, has quit Square Enix after over two decades (!) of work. However, he would consider working on a new game at another company if his fans would support this notion.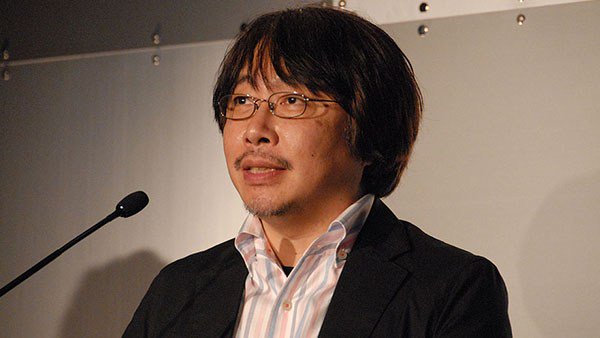 Leaving at the end of March isn't a prank: the business year ends with the last day of March, and thus, there's movement within companies.
昨日、3/31日付けでスクウェア・エニックスを退社しました。
1999年に入社して以来18年と少しでした。FF10のコンセプトアーティストから始まってFF15まで素晴しい経験でした。
多くの人々との出会いと才能を発揮させてもらえる機会を与えてくれた会社には感謝の気持ちで一杯です。

— 上国料 勇 (@kamikoku2009) April 1, 2017
後ろ髪を引かれる気持ちもありますがこれから新めて絵を描く事に向き合いたいと思います。
今後はフリーランスでアートやディクションの仕事をしながら、作家活動も復活させたいと思っています。
長い間私の絵を見てくれ支えてくれたスタッフの皆様、ユーザーの皆様、本当にありがとうございました。

— 上国料 勇 (@kamikoku2009) April 1, 2017
突然ですが、山岸は3月31日をもちまして、スクエニを退職いたしましたー。
従って、VAのプロデューサーもこれにて引退であります!
今後は別会社で新しいゲームを作ろうと思ってますんで、その時はまたよろしくお願いしますです。
4月1日の発表・・・信じるか信じないかはあなた次第です。

— 山岸功典 (@VP_yamagishi) April 1, 2017