A new console always seems to surpass an old one, and this new model is possibly going to get a new VR headset.
The PlayStation VR can be called outdated at this point: the hardware launched four years ago, and Sony did not design it for the PlayStation 5, and since then, many other competitors have hit the market, including the Valve Index, which didn't manage to make virtual reality a mainstream technology, even with Half-Life: Alyx. Sony has previously said that VR is not going to be ignored on the PlayStation 5, but you can't simply hook your PlayStation VR up to it to play: you need an adapter to use the old camera, but Sony offers it for free, as we previously discussed it.
Let's Go Digital, a Dutch publication, found a new patent that seems to hint at the next-gen model of the PlayStation VR. It shows that the new headset could come with LED lighting and haptic feedback – the latter is used by the DualSense controller, and we can't imagine how Sony wants to implement it. (Will we get recoil if we fire a shotgun…?) And in September, there was another patent with a one-handed controller and a single analogue stick. The image below showcases a potential design, with the inventor being named (Steven Osman, the head of Magic Lab), plus there's a glasses model. VR and AR?
And just like how the sky is blue, Sony promoted something we all expected: "We want to thank gamers everywhere for making the PlayStation 5['s] launch our biggest console launch ever. Demand for [the] PlayStation 5 is unprecedented, so we wanted to confirm that more PS5 inventory will be coming to retailers before the end of the year – please stay in touch with your local retailers," Sony wrote via its PlayStation Twitter account.
Let's hope that scalpers won't hog it all…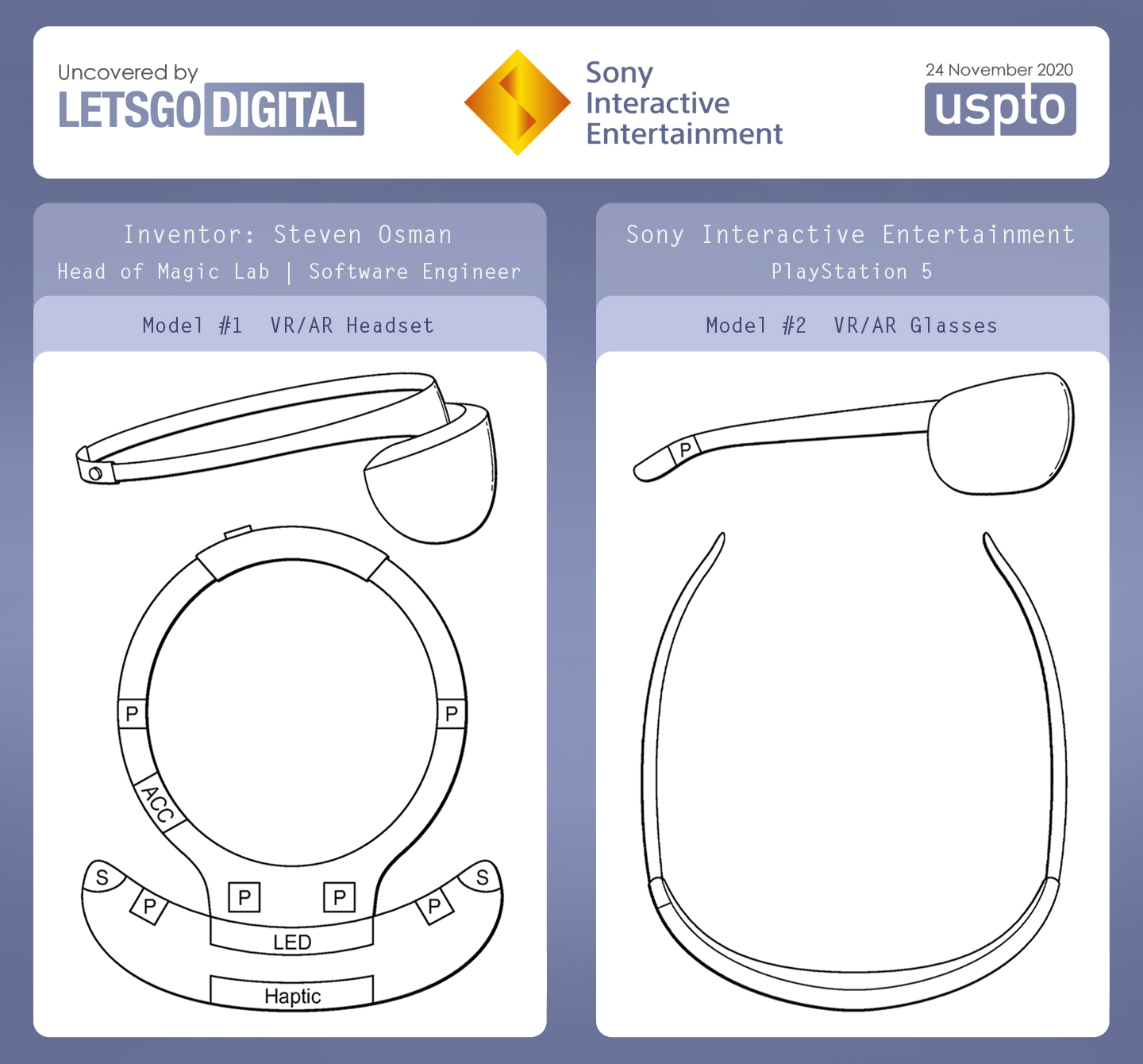 Please support our page theGeek.games on Patreon, so we can continue to write you the latest gaming, movie and tech news and reviews as an independent magazine.
Become a Patron!