REVIEW – SaGa Frontier was originally released in 1997 in Japan for PS1, and a year later in the US, but never in Europe. As true "SaGa greenhorns" ourselves, we got our hands on SaGa Frontier Remastered, which in many ways is still a form-fitting piece of work to this day. We donned our nostalgic goggles and took to the PlayStation 4 Pro to give the classic a facelift.
With HD graphics, added amenities for a 24-year-old game, and more story threads, we've got the seventh episode of the SaGa franchise. While the development is presumably aimed at a wider audience than the series has ever had, it begs the question: who is SaGa Frontier Remastered really for?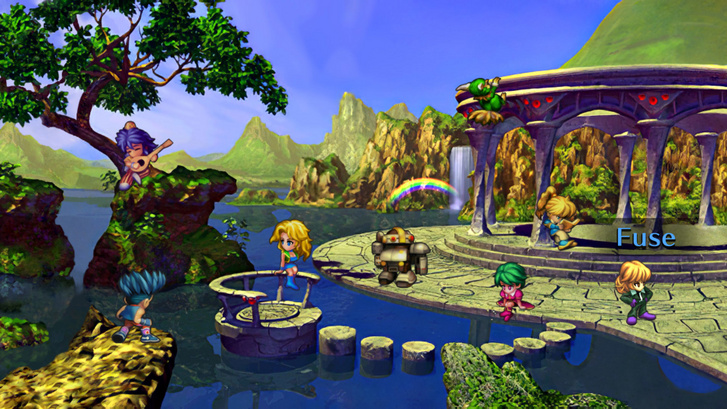 Anti-Final Fantasy
Despite its success in Japan, the little-known SaGa franchise has always developed in the shadow of Final Fantasy. Also produced by Square Enix, the SaGa games are the brainchild of game designer Akitoshi Kawazu, who worked on the first two Final Fantasy episodes. To celebrate the launch of the Nintendo Game Boy Square decided to develop a special RPG for the console.
Kawazu and his team set to work designing a tougher RPG than Final Fantasy, and in 1989 they released Makai Toushi SaGa, known in Europe as The Final Fantasy Legend – the first SaGa game. However, despite the fact that the same company published both role-playing franchises, the two series did not share many similarities. So much so that SaGa is often referred to as the "anti-Final Fantasy".
24 years later
SaGa has always been characterised by offering non-linear adventures in which the world can be fully explored from the start, missions can be completed in the order you want or even abandoned, and you can control characters who each have their own unique story. From the beginning, the series has always offered short, more or less interconnected stories, rather than one big epic adventure like Final Fantasy.
Of course, all these elements are present in SaGa Frontier, which has arrived in a remastered version, 24 years after its release on PlayStation 1 in Japan. As the game has a lot of dialogue and it's not translated into English, you'll need a pretty good knowledge of English, as well as a love of nostalgic retro titles like this, because, despite the HD graphics, the old visual style still dominates, despite the facelift.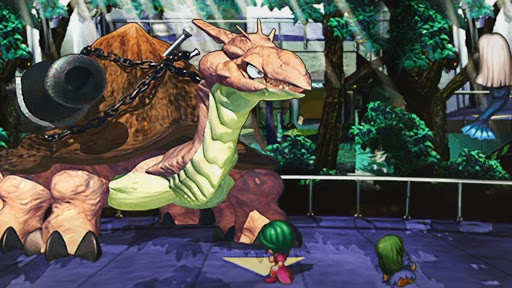 Multiple universes in a single game
In this episode, we also find the typical elements of the series: SaGa Frontier follows the story of seven different characters living in a solar system called The Regions. Thanks to a universe that mixes science fiction and fantasy, the developers present a world in which different smaller worlds that are rarely seen together are found together, but in this game, they are connected in a very unique way.
Among other things, we can visit the mystical realm of Facinaturu, the futuristic buildings of Manhattan, the neo-noir atmosphere of the streets of Koorong and the many worlds of magic. The SaGa Frontier offers a range of planets and places for the player to explore, all with radically different visuals, so there is no shortage of variety. And the HD graphics overhaul mentioned above is important not only for the needs of the modern-day gamer but also for the improved clarity and readability of menus and text.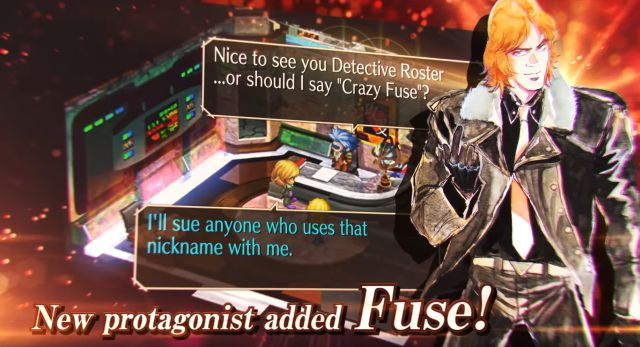 Freedom, do I like it?
Aside from the colourful universe, another great strength of SaGa Frontier lies in the freedom it offers players. Each scenario gives you the freedom to explore around ten worlds. In addition, you can recruit new members from the twenty or so playable characters to complete side quests, which can give you access to much better items and more powerful new spells, or explore smaller cave systems than the side quests. While the game doesn't sugarcoat this, it does encourage you to explore as much of its vast universe as possible.
However, this huge freedom has its drawbacks. Those who are not very familiar with the series and are used to more focused, story-centric and epic Japanese role-playing games like Dragon Quest or the Final Fantasy franchises may be confused by the sheer freedom and complexity of the progression and quest systems, which offer a wealth of possibilities. So it's hard to even get to a stage in the game where we can explore its strengths, even though it might be interesting for current gamers to see what this franchise could have done if it had become more popular and developed more by attracting a wider fanbase with a bigger development budget.
So this is definitely a game for the "niche" JRPG fans who want something unique and forgotten, in addition to or instead of the two mainstream series, but who will also be divided by the archaic visuals despite the HD graphics.
-Zardoz-
Pro:
+ For "niche" JRPG fans 
+ Unique
+ Huge freedom
Against:
– Dated
– Universes too much mixed up
– Confusing
---
Publisher: Square Enix
Developer:Square Enix
Genre: JRPG
Release date: April 29, 2021
SaGa Frontier Remastered
Gameplay - 6.8
Graphics - 5.7
Story - 6.2
Music/audio - 6.3
Ambiance - 6.5
6.3
FAIR
This is definitely a game for the "niche" JRPG fans who want something unique and forgotten, in addition to or instead of the two mainstream series, but who will also be divided by the archaic visuals despite the HD graphics.