MOVIE NEWS – Marvel's fresh limited series, "Beware the Planet of the Apes" (Beware the Planet of the Apes), dives back into the world of the original films, acting as a prelude to the 1968's "Planet of the Apes".
Marvel's renewed "Planet of the Apes" series revisits the universe of the initial movies, shining a spotlight on the iconic chimpanzee scientists, Cornelius and Zira, as well as Nova, the human female protagonist. The series is set for a debut in January 2024, with Marvel unveiling the narrative depths of this emblematic saga anew. Official statements from Marvel indicate that Marc Guggenheim pens the four-part series, while the artwork will be crafted by the "emerging talent," Álvaro López. The narrative will majorly revolve around the mysterious disappearance of Lucius, the nephew of Cornelius and Zira.
"Venturing into the Forbidden Territory!" – exclaims Marvel, gearing up fans to re-immerse themselves into the distant future of the original series timeline. Mark Guggenheim, the scriptwriter, characterizes the "Planet of the Apes" story as, "One of the pioneering franchises, replete with enigma, compelling characters, and genuinely startling twists."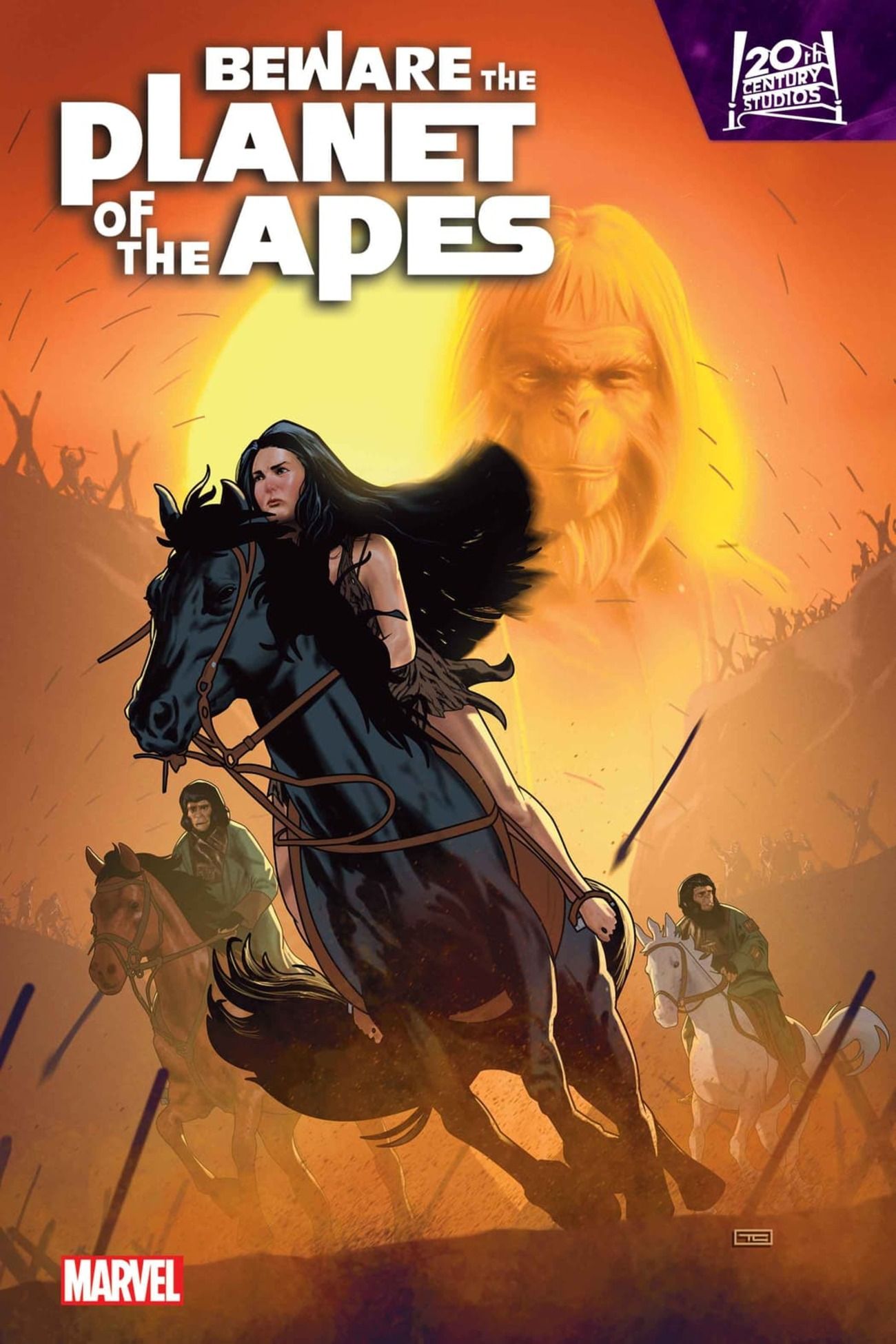 While there have been prior comic prequels to the 1968 "Planet of the Apes", most notable are the Boom! Studios editions between 2011 and 2013. What stands out in this new Marvel endeavor is its inclination to incorporate or at least allude to the company's historical ties with the franchise. Marvel's announcement embeds a quote from Marc Guggenheim, hinting at a connection between the new series and the "Adventures".
Fans will undoubtedly buzz with excitement as Marvel retraces its steps back to the original film. Having regained the rights at the outset of 2023, their inaugural venture was rooted in the rebooted timeline. Now, "Beware the Planet of the Apes" enhances the history of the original movie, paving avenues for the series' prospective chapters. A vision of an ape world, unmarred by a nuclear cataclysm but confronting revelations about humanity from the prime film, would signify a daring and thrilling progression for the Planet of the Apes legacy.
Source: Marvel