REVIEW – We rarely see games originated on the PlayStation Portable getting ported to the PlayStation 4, but that is the case now: Shift's action-RPG roughly a year after the Japanese (re-)release surfaced in Europe. Is it worth killing Aragamis?
There are Fenrir and Aragami. The latter group's name is the monsters', who attacked Japan in 2071, and the former team kills the Aragamis with God Arcs, weapons made out of their enemies. The elite killers of Aragamis are called God Eaters. (The title is intentional: the weapons, in fact, eat their enemies…)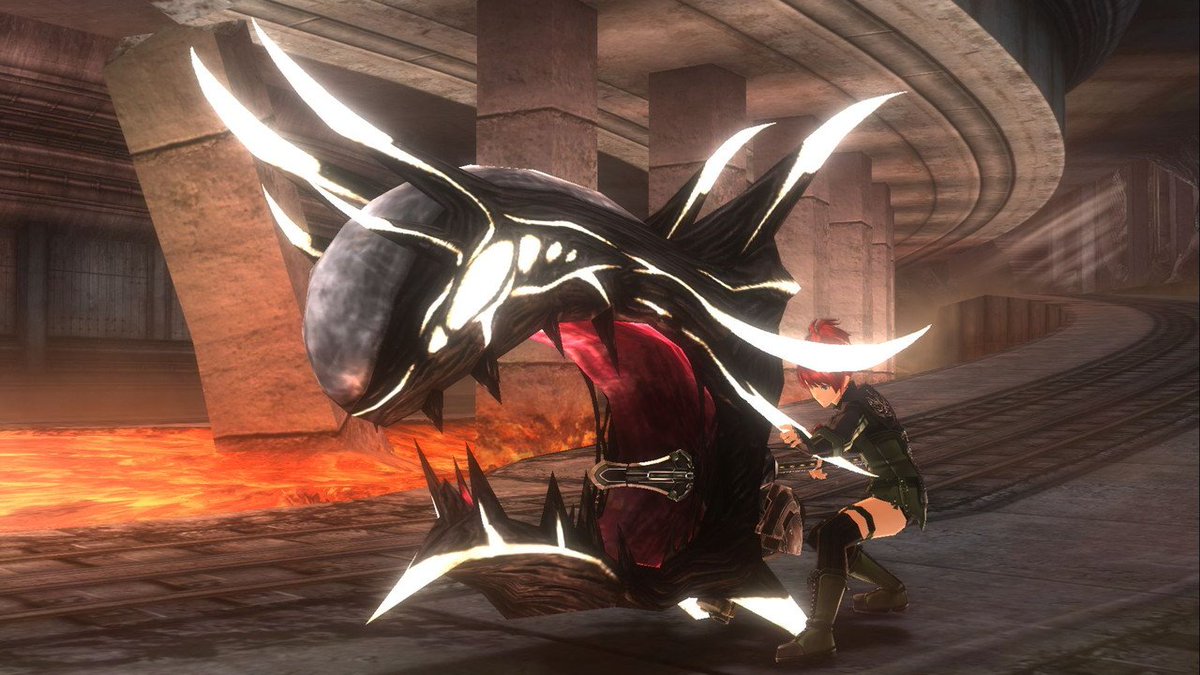 Beginner
Our character is the usual oh we are the beginner type, but it quickly turns out that we can do and fight more and better than everyone initially thought. I'd not go into details (the story is detailed, but you'll forget about it in no time), but I have to say that Resurrection adds an extra scenario to the original Gods Eater/Gods Eater Burst duo. Speaking of this duo, I'd quickly point out the biggest flaw of God Eater: Resurrection.
Originally, it was a PSP game, making it a fun experience for those who say, commute and need something for 10-15 minutes to play. However, porting it over to the PlayStation 4 isn't that decent, because you don't get your reward as soon as possible – instead, you must go back to your base at every possible time, not allowing you to tackle multiple missions on the go. This issue makes the gameplay slow, and despite being expanded after the handheld original(s), the game feels basic a little bit.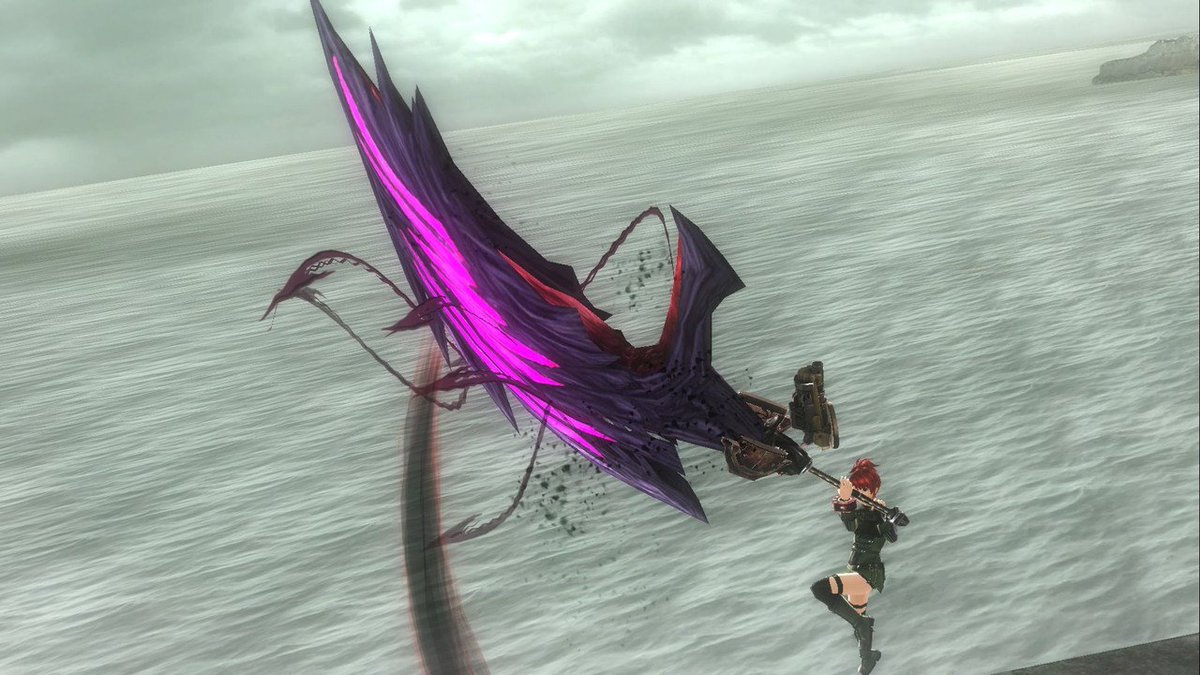 Linear
The game mostly offers easy-as-a-wooden-cube missions. Sure, there are some changes in the behavior of the Aragamis, but you will quickly get the hang of these "switches." The only problem you might encounter is that you are underleveled with your weapons. Yes, your weapons – they are gaining the power. You'll have to be well-rounded for every possible occasion for those sometimes amazingly fast combat scenes – if you are prepared, you can slice through the game as it was a warm loaf of bread and you have a solid knife in your hand.
There are not many enemies, making repetition a thing, unfortunately – eventually, you'll turn into "autopilot" during gameplay. There should have been more attention to this game, it should have been handled as an actual PlayStation 4 title instead of a port – to be honest, even Gravity Rush ended up faring better on the desktop console, and mind you, it was originally developed for the PlayStation Vita!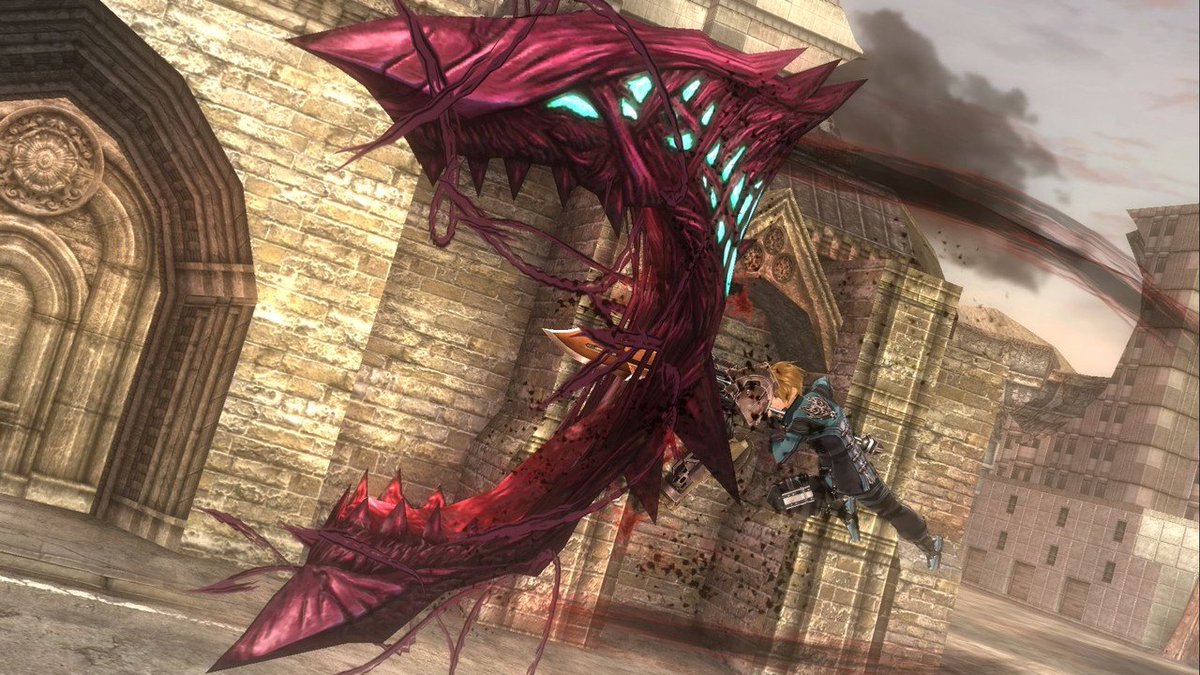 Base
I just remembered one major thing with God Eater – I didn't find a lot of purposes to be at my base, even though the game felt like somewhat forcing me to do that. Sure, making some small talk to opening missions up is necessary, but other than that, not a lot more. No wonder I got more into the multiplayer, and at least it allows us to skip the cutscenes. (Picking God Eater up for the multiplayer? Sounds reasonable to me.)
I'd go into combat a bit, too: it's easy to get used to the basics. Switching between ranged and melee takes only a button, which is necessary due to the Aragamis moving around at a rapid pace. However, what is up with the button layout? Whose idea was to put ranged attacks on the face buttons? Each time I changed the configuration, something always felt off to me. Oh, and mind you, you will learn a shit ton more of attacks, making things even more confusing. The game took me 26-27 hours to complete, so prepare for a lot of attacks!
Monoton
The game's monotony is apparent in the visuals. In the short term, it's enjoyable (hence the handheld inheritance…), but after two hours or so I felt that I have seen this somewhere else. At least the audio compensates for everything (you can choose your hero's voice!).
Let me recap: the combat is good, but the button layout is problematic. The gameplay feels alright, but only in short bursts. The multiplayer is fun, but the game itself feels it wasn't made with the PS4 in thought. The game is expanded, yes, but the story won't be that memorable for you.
I'll still give this game a 7/10. If you don't like the Japanese style, it's a 6, and get it only for cheap.
-V-
Pro:
+ Everyone can pick it up and play – the basics are easy
+ The weapons' design is fine
+ I felt that the multiplayer is better than the plot
Against:
– Not a lot of enemy types
– It gets monotone quick
– The game doesn't feel shaped to be on the PS4
---
Publisher: Bandai Namco
Developer: Shift
Genre: Action-RPG
Release date: August 30, 2016 (Europe)
God Eater: Resurrection
Gameplay - 6.9
Graphics - 7.7
Story - 5.6
Music/Audio - 8.3
Ambiance - 6.5
7
GOOD
I'll not stay for the second course.