We check out some of the most dangerous games ever created.
It may not look like it, but video games also pose a health risk. And it is that if we surrender with too much enthusiasm, it is possible that we manage to hurt ourselves. It is curious that as players we have managed to survive alien invasions, zombies, world war and illegal martial arts tournaments and at the same time, without pretending, we end up in the hospital with a story that gives shame to tell our doctor.
Video games offer tons of unique ways to get bruises, tear breaks and injuries of all kinds. We put on our helmet and knee pads, and we went to review some of the most dangerous titles for health. Before we start, we remind you: when it comes to games, as in everything in life, moderation is the key, even for the toughest fans.
Wii Sports
In 2007, Reuters told the story of Dr. Julio Bonis, a family doctor who originally described the term "Nintendonitis" in a letter to the New England Journal of Medicine. Bonis compared a series of symptoms that began to suffer after long hours playing Wii Sports with similar real sports injuries. And that without counting falls, dislocations, small brothers who are bad losers and head injuries as associated with the irresponsible use of the Wii controls.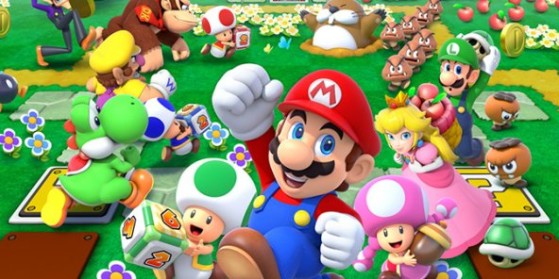 Mario Party
Mario Party harbors all the potential dangers of many different sports disciplines in a single title. Thanks to titles like this, the popular term "Nintendonitis" has been coined, which has nothing to envy to other clinical diagnoses such as "tennis elbow". And is that under that sympathetic name is hidden in reality a "repetitive stress injury", by the intense and prolonged use of the joystick, which affects the thumbs and wrists of the players in different ways.
NBA 2K18
The Herald Sun echoed this curious story starring professional basketball player Joel Berry, who was seriously injured off the field, playing, paradoxically, with NBA 2K18. Berry and his friend Theo Pinson and ended a hard-fought virtual basketball game as this type of competition usually ends when there is trust among the participants: with violence against an inanimate object. Berry hit hit a door breaking a finger. Door 1, Berry 0. We look forward to seeing the rematch.
Guitar Hero
If you have played with any of the deliveries of Guitar Hero it is impossible that you have not motivated yourself enough to not "give it all" with some musical song. The same can be said when we are passionate about performing some sport. Joel "Zoom-Zoom" Zumaya, former pitcher of the Detroit Tigers, known for throwing fastballs over 160 kph. He managed to unite the two things. Zumaya had a long history of injuries caused by reckless behavior, but his most infamous injury, however, had nothing to do with baseball, and everything to do with Guitar Hero. It is not yet known if a plastic guitar was involved in the injury that ended his career.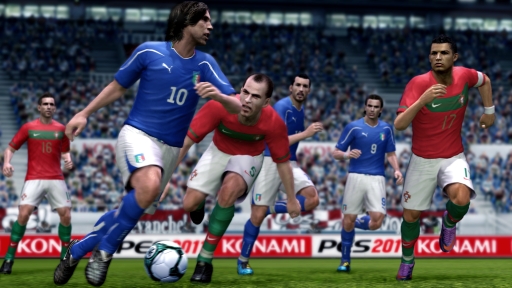 Pro Evolution Soccer 2011
Following the tradition of athletes suffering from videogame injuries, Andy Murray, a Grand Slam winner, suffered a sprain in his tendon when playing Pro Evolution Soccer 2011. According to Daily Express, Murray began to feel a twinge in his hand during an intense match. And as we all do when we are hurt, Murray quickly posted his injury on Twitter: "… haha, I just lost 1 game with Dani in the new Pro Evolution Soccer 2011 and I think I broke my hand".
Fallout 3
Matthew Perry, the actor who played Chandler Bing in Friends, is a big fan of Fallout. How do we know? In a 2009 television interview, Perry claimed that he played Fallout 3 so often that he had to resort to a doctor, adding that he needed "hand injections to relieve pain." Bethesda and the developer Obsidian wanted to compensate the actor and fan by offering him a role in Fallout: New Vegas in 2010. "The war never changes".
Call of Duty: Modern Warfare 3
According to several media reports, in August 2010, Ohio teenager Tyler Rigsby sat down to play Call of Duty: Modern Warfare 3 for four days in a row, taking breaks to go to the kitchen for snacks and intermittent showers. On the fifth day the young Tyler collapsed. Apparently, Rigsby had suffered severe dehydration, which caused his blood volume and blood pressure to fall dangerously low, restricting oxygen to his brain and causing him to faint. To make matters worse, his mother punished him by removing the console.
Pokémon GO
The popular Niantic game is the most dangerous games. And that the imprudence of using mobile devices while driving or walking on the street must be added to the exploration of land that is difficult to access. A group of fans, with the descriptive name of Pokéholics gathered the cases of users who suffered all kinds of injuries and mishaps while playing Pokémon GO. Any coach who has really won his medals, knows the dangers of entering certain areas of the real world to achieve a good capture. How many traps will have been placed in the waiting rooms of the hospitals?
Honor of Kings
In October 2017, Channel News Asia reported that a 21-year-old woman suffered a case of partial vision loss in her right eye after playing whole days for this mobile title. This dedication led her to experience extreme ocular tension which, in turn, caused her to occlude the retinal artery, a phenomenon commonly referred to as "cerebrovascular accident". The doctors tried to repair the damage, although it is not known if they were successful or not.
-BadSector-