PREVIEW – What a surprise, Call of Duty: Black Ops IIII's main competitor is going to be set in World War II…
Yesterday, Electronic Arts properly revealed their autumn cash cow, revealing a "few" new details, such as cloning Call of Duty's approach a year later by going back to the World War II period, combining a few sandbox elements in as well. Players will be able to tow stationary weapons, build fortifications or repair them. With The Company, players can customize their soldiers, weapons, and vehicles, and the changes will be noticeable in several game modes (Conquest, Combined Arms, Grand Operations, Tides of War), which will be discussed in the next two pages or so…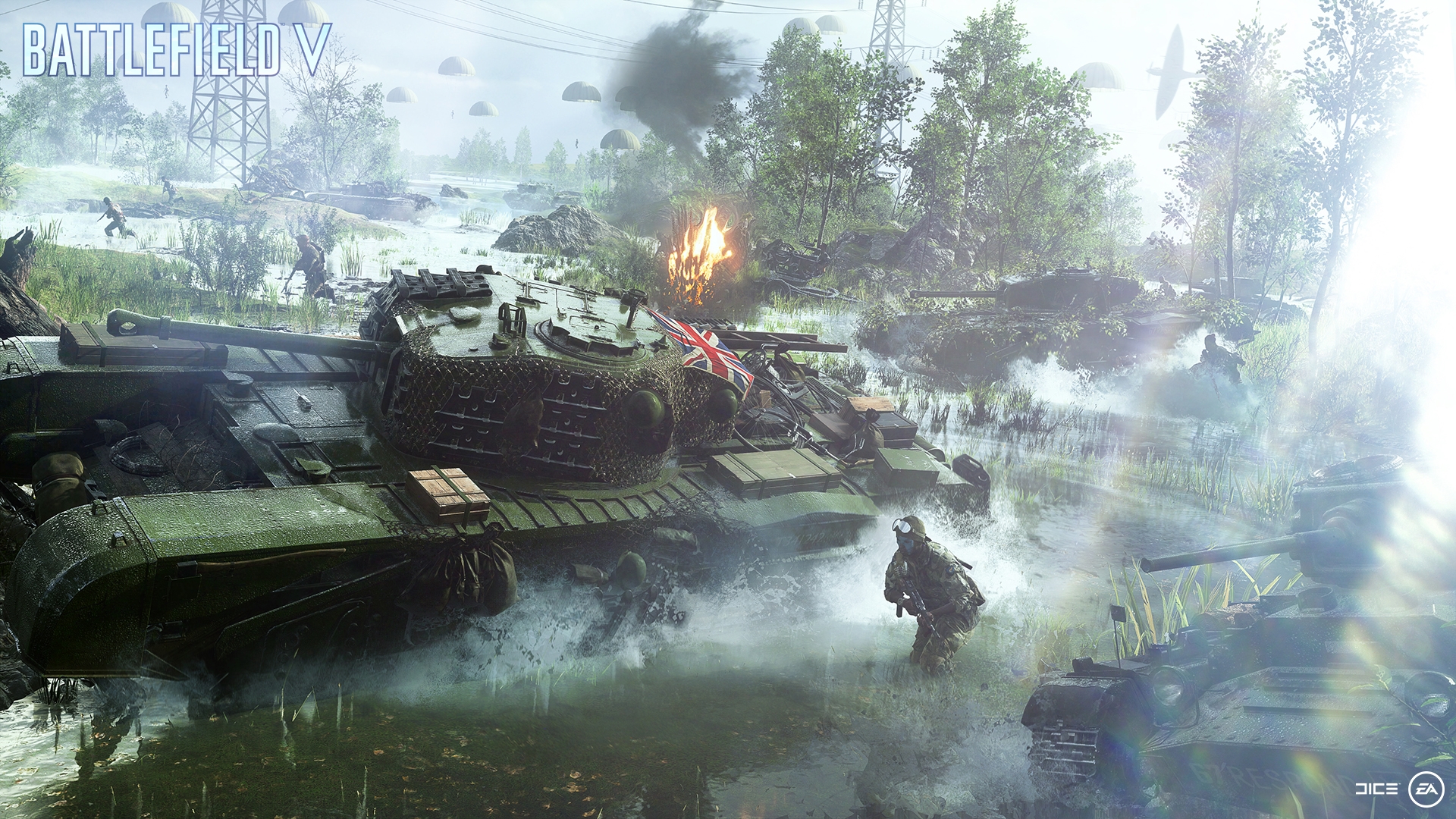 There will be a single-player campaign, which was previously said to focus on lesser-known stories of the second world war, using the War Stories structure from Battlefield 1. One such example is going to be set in Norway, in 1943, where a young resistance fighter is "about to pay the unthinkable price to save her family."
Lars Gustavsson, DICE's creative director, says that the team was looking for stories set after 1942 (as the first Battlefield, Battlefield 1942, was set in that year over 1.5 decades ago…). He hopes that players will be "immersed in iconic WW2 action," and that they will "walk away with a different perspective on the war."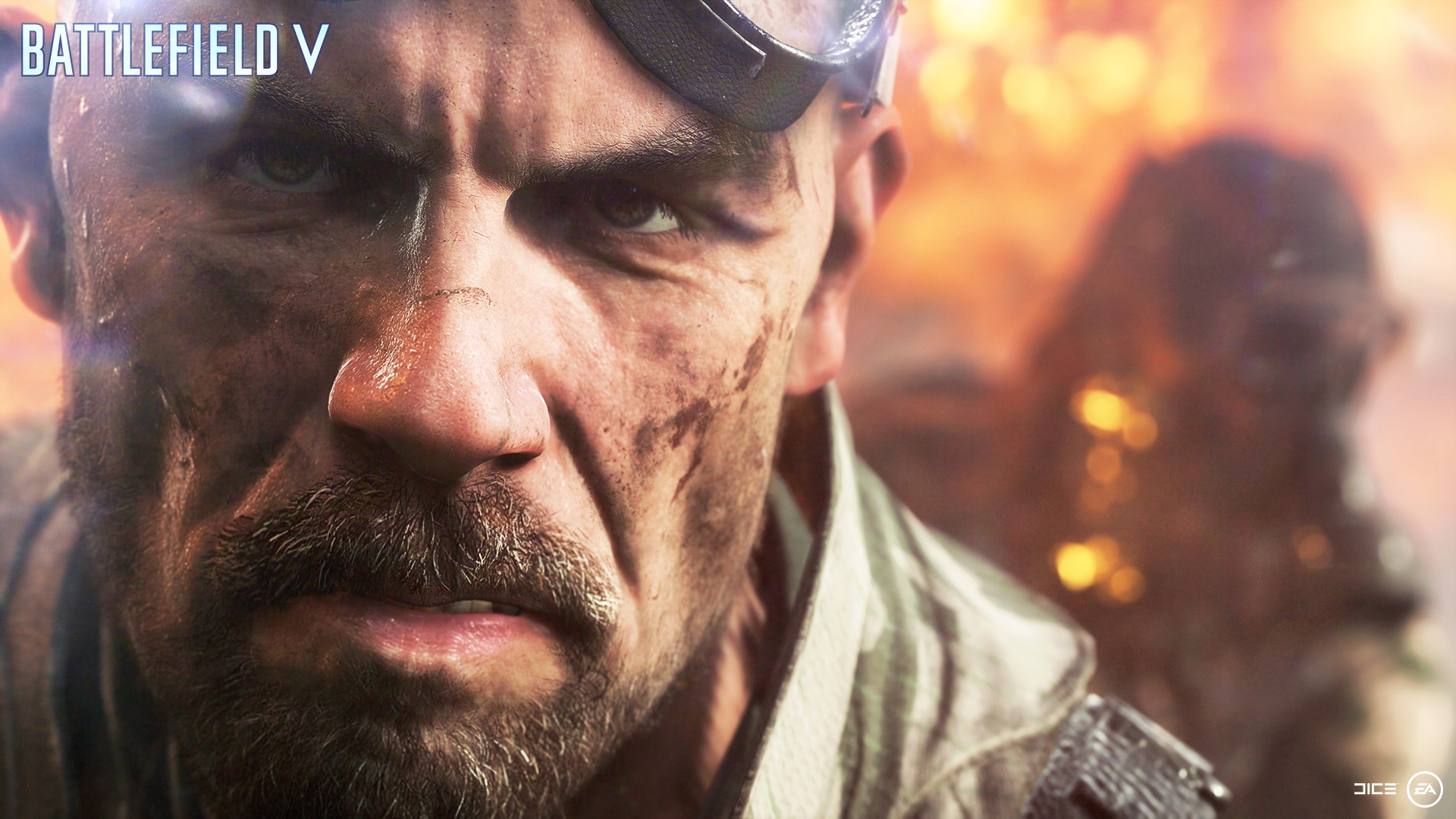 Battlefield 1's Operations will return as Grand Operations – this game mode will be a mixture of Conquest Assault and Rush, where the territory control and the offensive approach are both required to win. Each Operation will feature a narrative, as well as cutscenes and voice-overs across multiple chapters for up to 64 players.
However, the primary offensive/defensive tasks will not be the same on every map (all of which are based on historical events).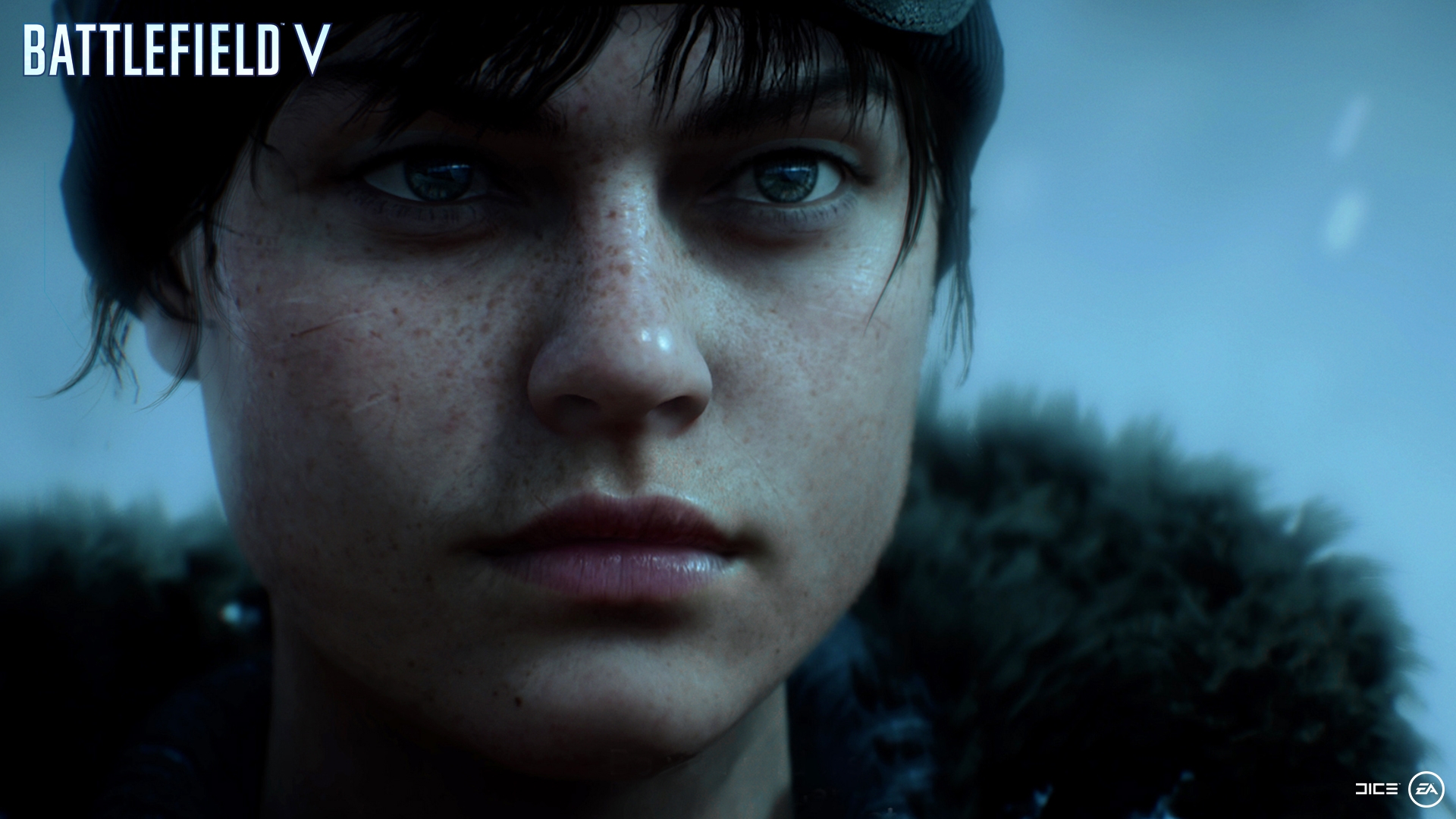 During the introduction of the game, a Rotterdam (The Netherlands) level was shown, where paratroopers had to jump out of the plane again if they didn't want to respawn with their squad. After that, they had to get rid of the artillery and perform a ground assault. However, if they failed, they'd start the next chapter with a disadvantage (fewer vehicles and tickets to complete the next objective).
Grand Operations consists of four chapters spread throughout four days, but if there is some "unfinished business" from one of them, Final Stand follows, which is last man standing with no respawns and just one round of ammunition for all players. More information will be shown at EA Play.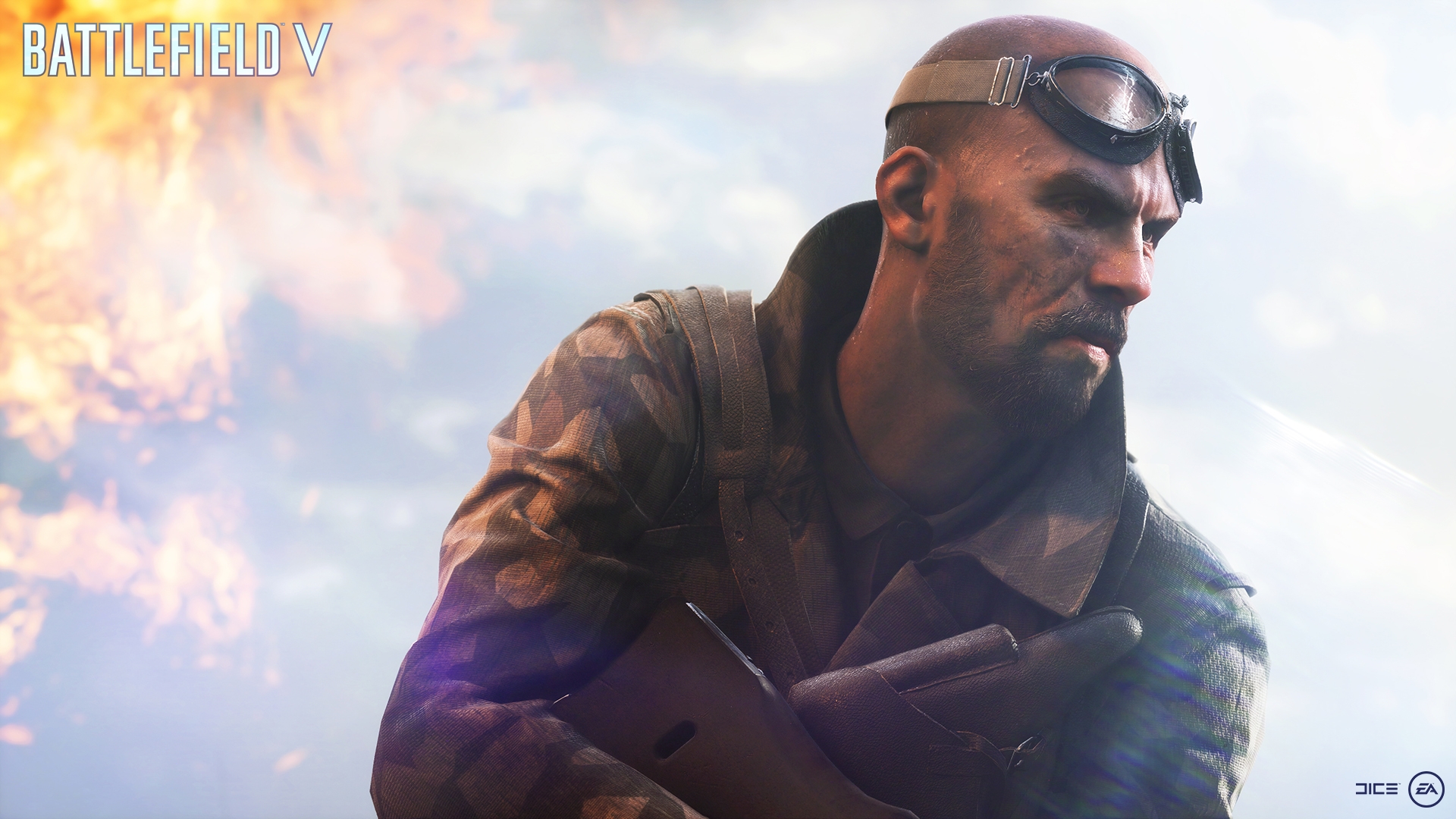 Battlefield V will also have a cooperative game mode, called Combined Arms where up to four players can have fun together. Previously, Battlefield took a shot at co-op gameplay in two titles (Bad Company 2 on consoles and 3), but in V, it will be an integral part of the game. Prepare for some random generation, as the players will get randomly assembled missions. Electronic Arts and DICE consider it as a stress-free entry into multiplayer with single-player-style objectives and familiar modes from multiplayer. More details in the following weeks – obviously, it means EA Play again.
In Battlefield V, all four classes (Assault, Support, Medic, Recon) will be capable of constructing defenses and digging trenches around objectives – for example, you can get the remnants of the house souped up with tank traps, sandbags, and barbed wire under the term fortification.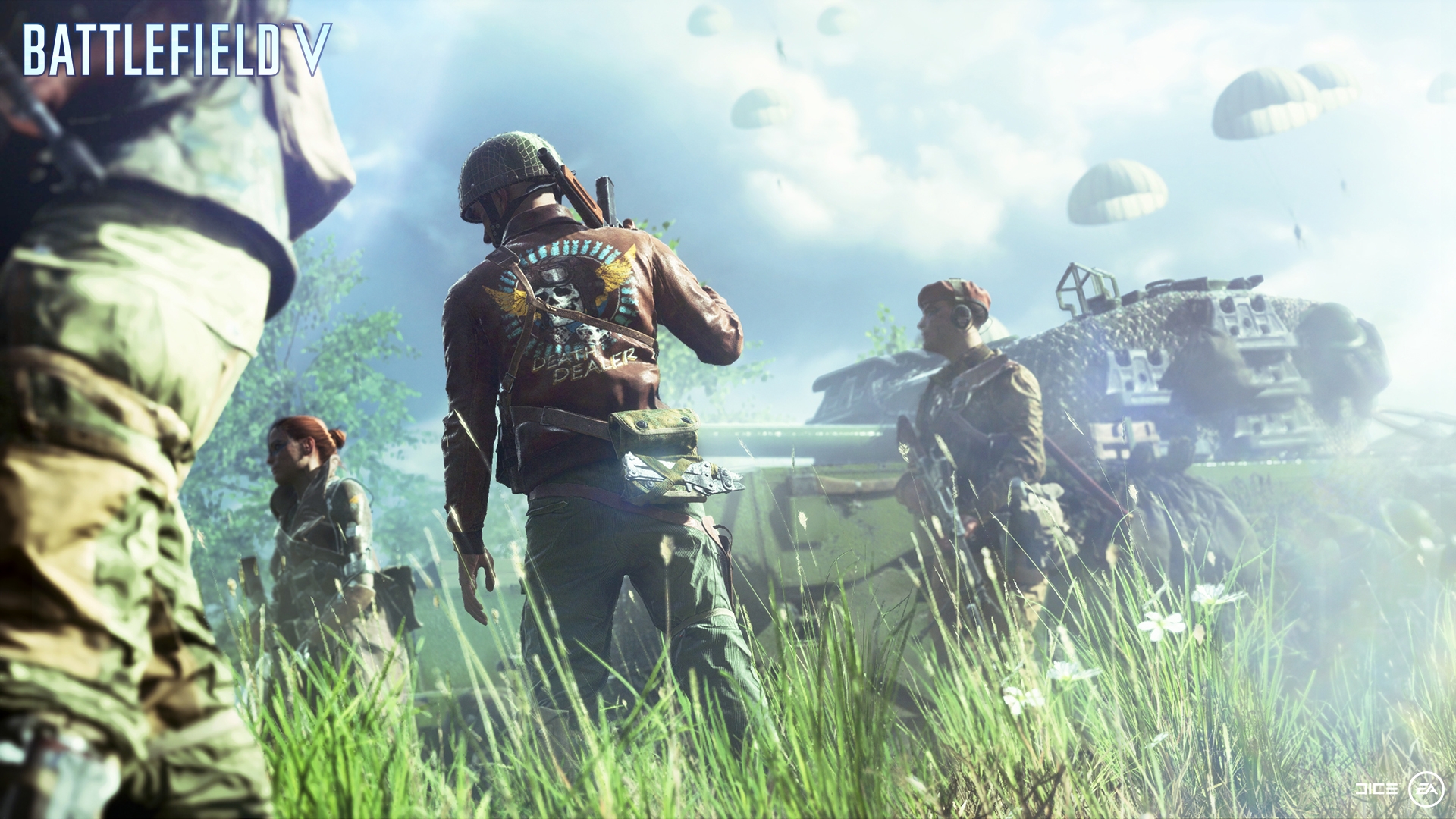 All classes will start with less ammo than before, and Support, who can still hand ammo to their teammates, will be better at fortifying than the other classes. You can tow turrets, anti-tank or anti-air guns by tying them to the back of the vehicles to get them to the place where they are required. All players can revive, but only their squadmates.
Medics can revive faster than the others, and they will also provide more HP with the revival. In Battlefield V, only a portion of your health bar will regenerate, the rest won't. You can drag your wounded teammates to safety, but it will make you an easy target in turn. There will be new animations, as well as the ability to prone on your back (a la Rainbow Six: Siege), and the gunplay is promised to be more tactical than before by making heavy weapons and mounted machineguns useful due to bullet penetration.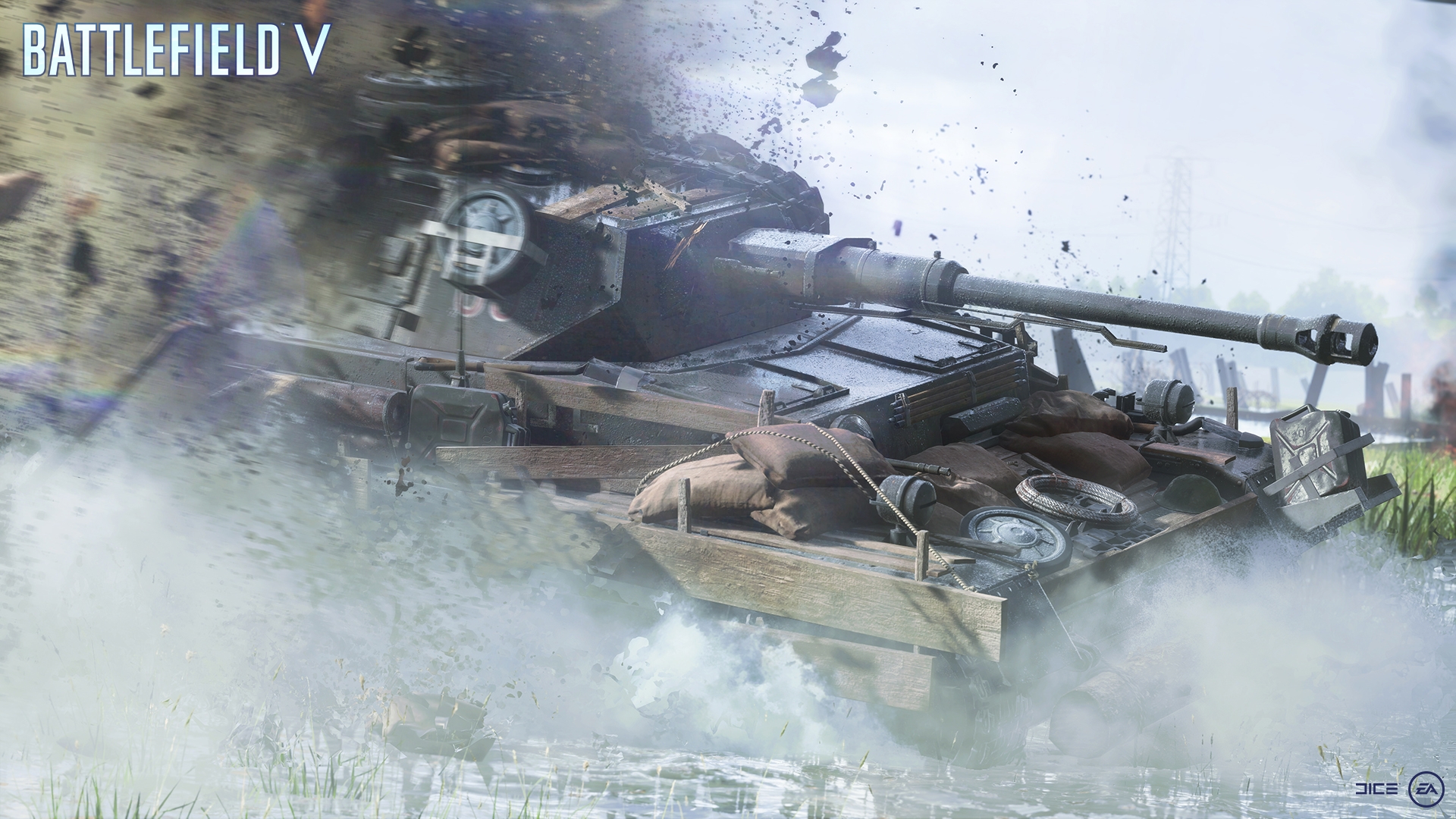 Battlefield V will not have Premium. Instead, as expected, Electronic Arts is going to rely on live services, which will be called Tides of War in the game. After the game launches, the new maps will be free for all players.
How will the publisher earn money then? Not via loot boxes, as they are confirmed to be not part of the game by an EA spokesperson (via Polygon). EA might have learned a lesson after Star Wars: Battlefront II. You can buy cosmetic items for money, but you'll be capable of earning them in-game as well, and they will not have any negative effects on the gameplay.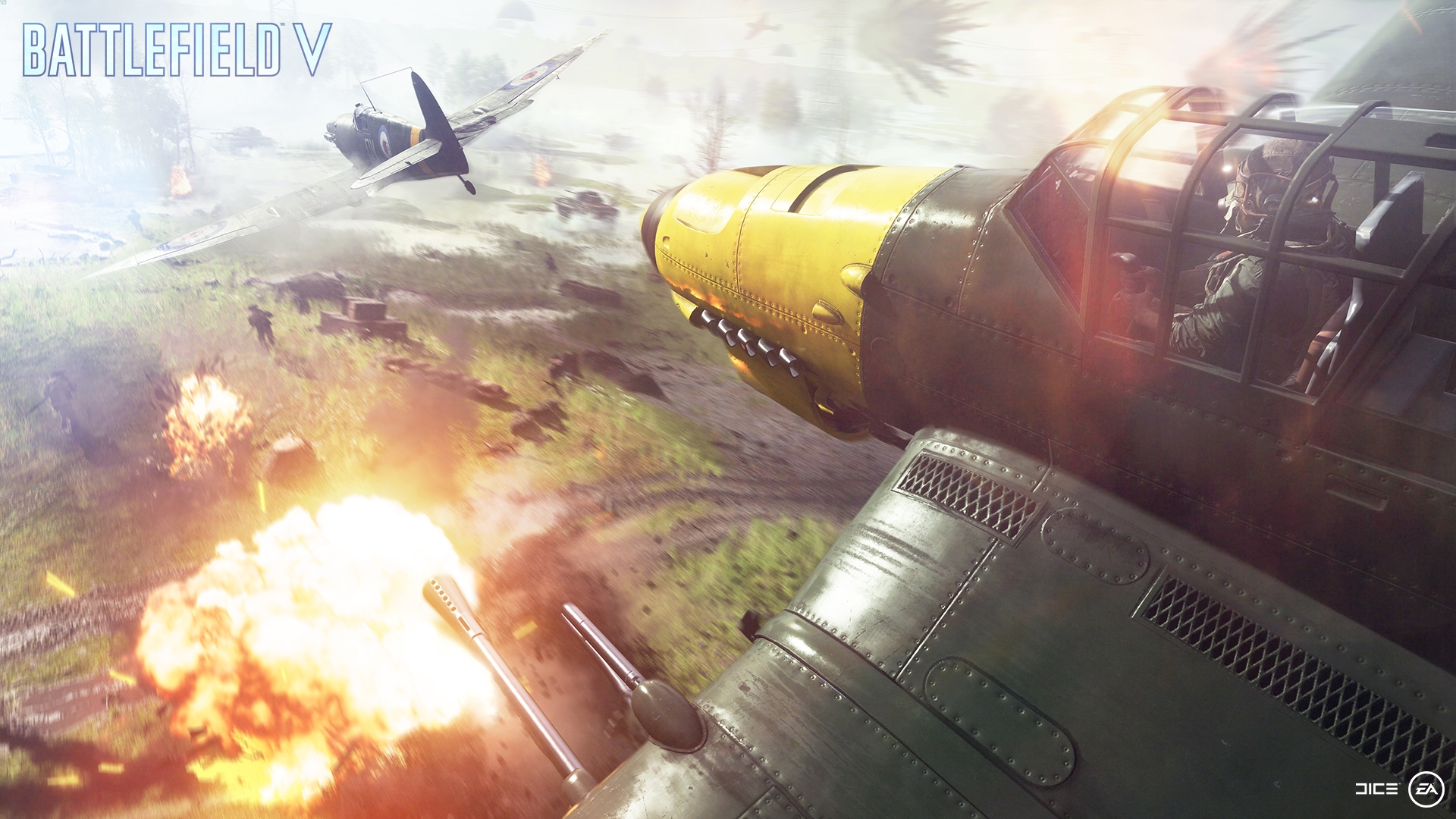 Back to Tides of War – there will be heavy customization and character progression, with challenges, limited time events, as well as the in-game currency. Probably EA will find a way to sell that currency for real money to "offset the loss of Premium Pass cash."
Due to the live services approach, there will be missions, maps, and game modes that might be inspired by the World War II narrative (for example, at the launch, there might be early war events implemented, and the time would roll ahead in the game as well), but there might also be non-canonical events added as well. The developers think that "evolving narratives equal evolving gameplay." The first content drop is planned to happen in November.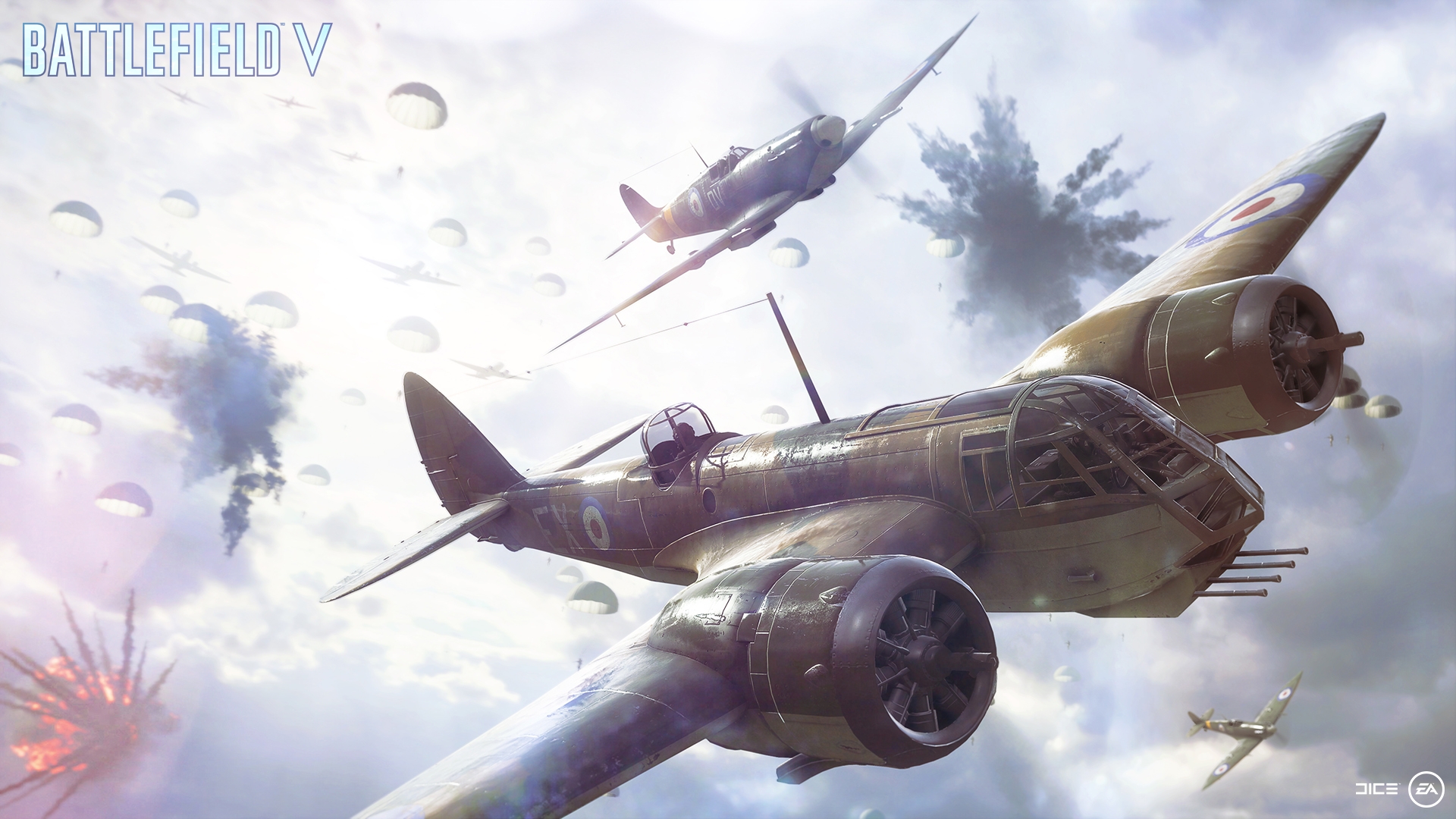 We could get to the date as well nearing the third page, but there are a few more things to discuss first. If you pre-order Battlefield V, you'll get early access to the open beta, as well as access to Special Assignments, which is a Special Soldier Set that can be chosen from eight available Sets in Battlefield V. There will also be immediate access to five Battlefield 1 weapons.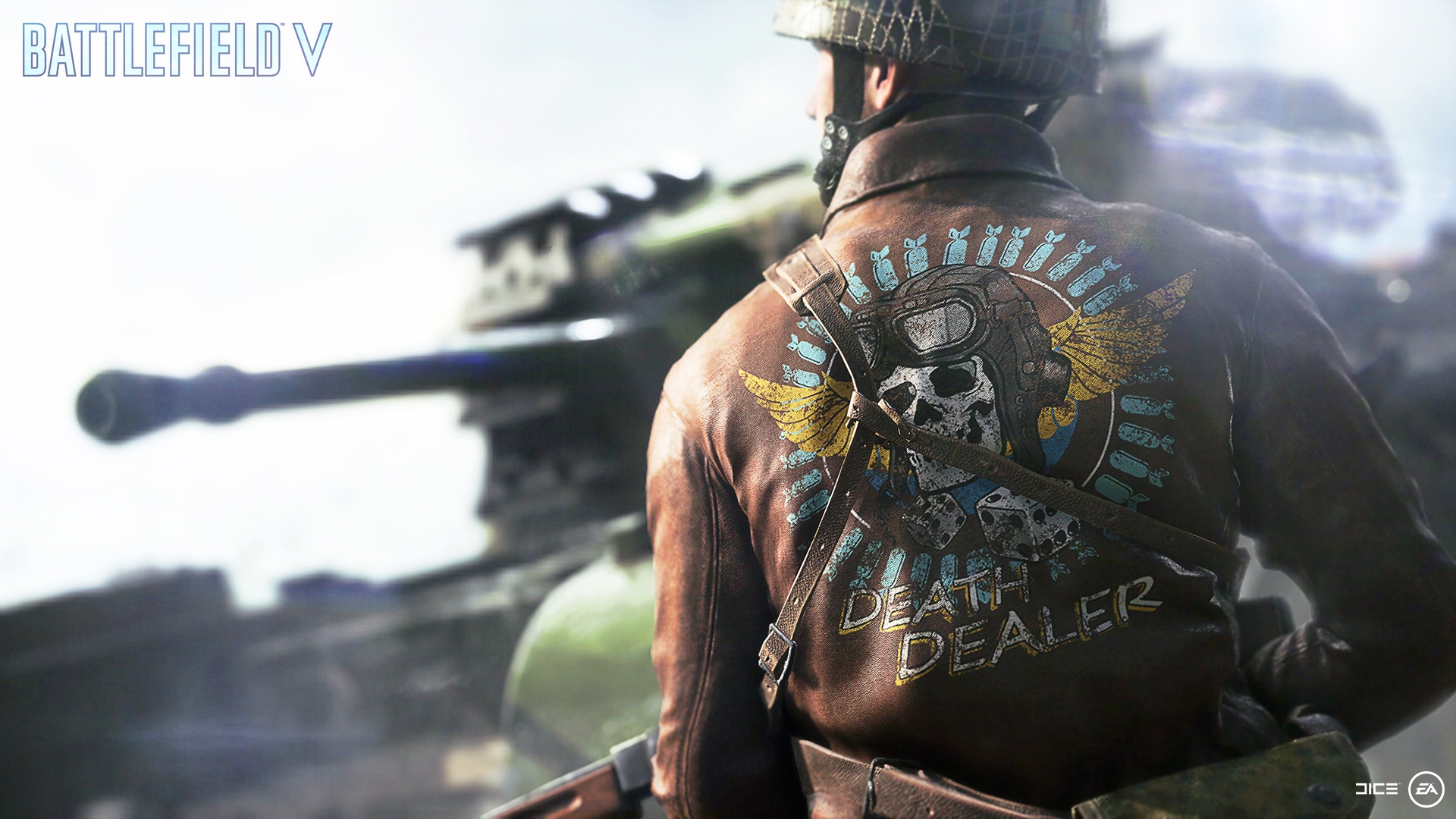 If you pre-order the Deluxe Edition (of course there's this version, too…), you'll get the following extras on top of the previous ones (via WCCFTech):
"
Five Sets of Paratrooper Outfits: Battlefield V Deluxe Edition lets you customize your soldiers with five Special Soldier Sets containing stunning weapon skins, camo patterns, headgear, and face paint for British Special Air Service and German Airborne troops. Choose these five Sets from eight available when deploying into Battlefield V.
Special Assignments: Battlefield V Deluxe Edition includes Special Assignments for the British Special Air Service, inspired by the unit's true-to-life raids on German air bases, and Special Assignments for the German Fallschirmjäger troops, based on the defense of airfields on the North African coastline. In addition, Battlefield V Deluxe Edition includes Starter Assignments – test your skills on the battlefield and gain rewards.
20 Weekly Items with Airlift: Battlefield V Deluxe Edition lets you receive vital supplies with 20 weekly Airlifts, each containing one customization item.
"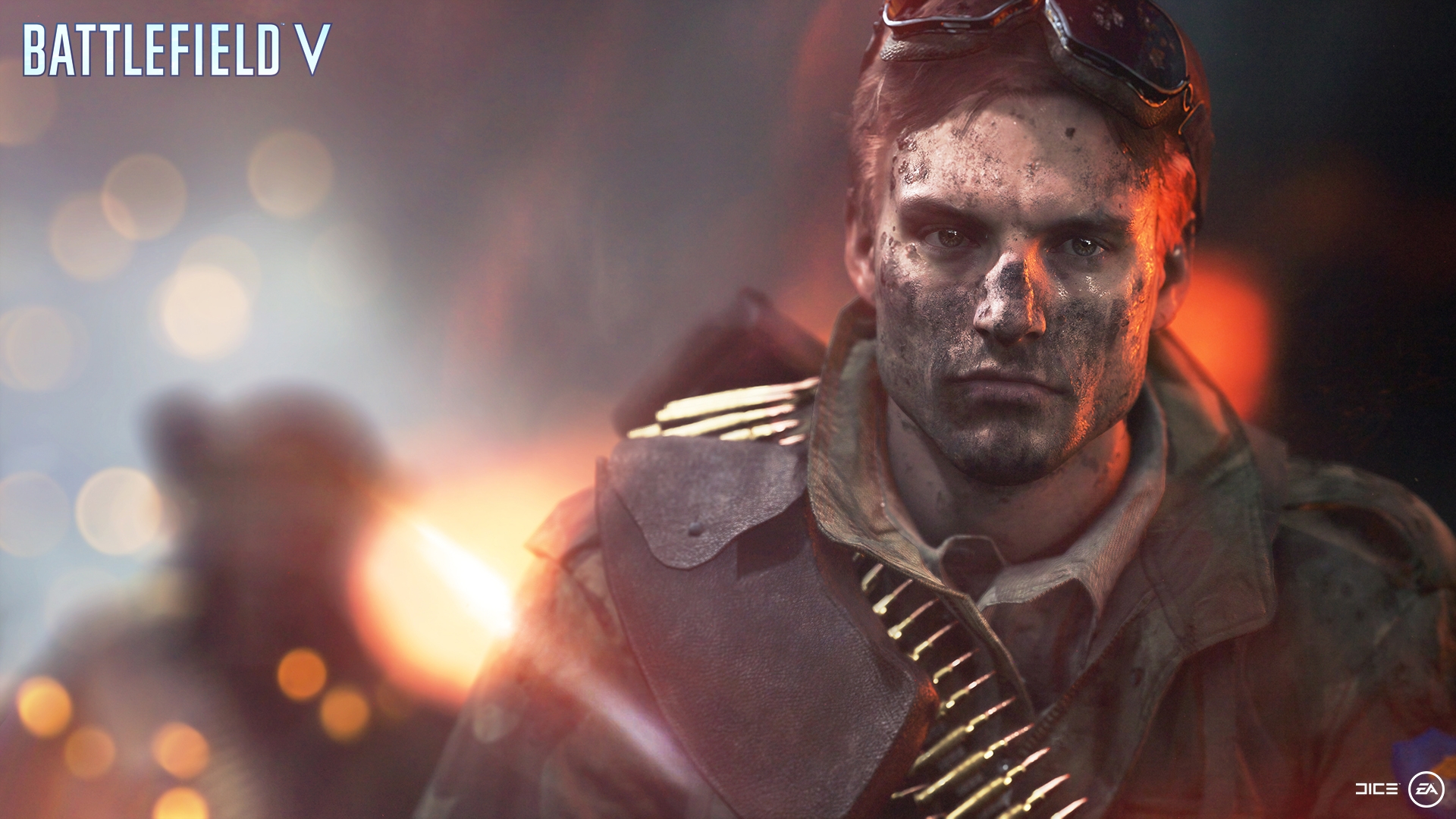 And now, we can finally get to the release date. Electronic Arts passed Red Dead Redemption 2, but only by a week – the World War II FPS is going to launch on October 19 on PlayStation 4, Xbox One, and PC. (DICE collaborates with NVidia on the PC version.) If you get the Deluxe Edition, you can play the game from October 16, and those who are EA Access/Origin Access subscribers can access the Play First Trial from October 11 (the PlayStation 4 is out of luck here, yet again).
One more thing – Electronic Arts and DICE described the trailer below as "representative of the Xbox One experience," because EA teamed up with Microsoft for the advertising. (No worries – Sony has Activision Blizzard for Call of Duty: Black Ops IIII.)
Source:Gematsu, VG247, VG247, VG247, VG247, PCGamer, WCCFTech
-PS4Pro-
---
Publisher: Electronic Arts
Developer: EA DICE
Genre: FPS
Release date: October 16, 2018