Sony Interactive Entertainment didn't just stop at showing the box art of Marvel's Spider-Man: Miles Morales, the standalone expansion to September 2018-released PlayStation 4-exclusive Marvel's Spider-Man.
So far, we haven't seen any PlayStation 5 box art. Now, Sony decided to break the ice on the PlayStation Blog. Let's take a look at the two images first below.
The blue edge seems to stay in the next generation. It makes sense, as Sony has already utilised the colour of blue in not just the PlayStation 4, but also the PlayStation 2. This is some sort of a continuation of their legacy, which is necessary, as almost everything else has been changed. The PlayStation 4's logo and background colour were both replaced. Until now, we got used to the blue background and the white text/logo on it. Sony kept the formula, though, but they made the background white, and the PlayStation 5's logo and text are now black. It does help to recognise the PS5 games in a store from afar, but this change is significant. (And the spine also keeps this black on white formula.)
Interestingly, they do not use Only On PlayStation. Maybe the edges will show us if it's an exclusive game or not? Still, there's also the PlayStation Studios' logo next to Insomniac Games' – we're not going to explain what it is, as we have done so in the past in detail.
In Gematsu's comment section, we found this unofficial PhotoShop.
Wouldn't it look more standard? The colours would make it look less like an unofficial, bootleg DVD. Let's hope they will clarify it all later. Marvel's Spider-Man: Miles Morales will launch (as a launch title) this Holiday season on PlayStation 5 (which will have the PlayStation 5 Standard Edition, and one without a Blu-ray drive, the PlayStation 5 Digital Edition.)
Source: Gematsu
PhotoShop: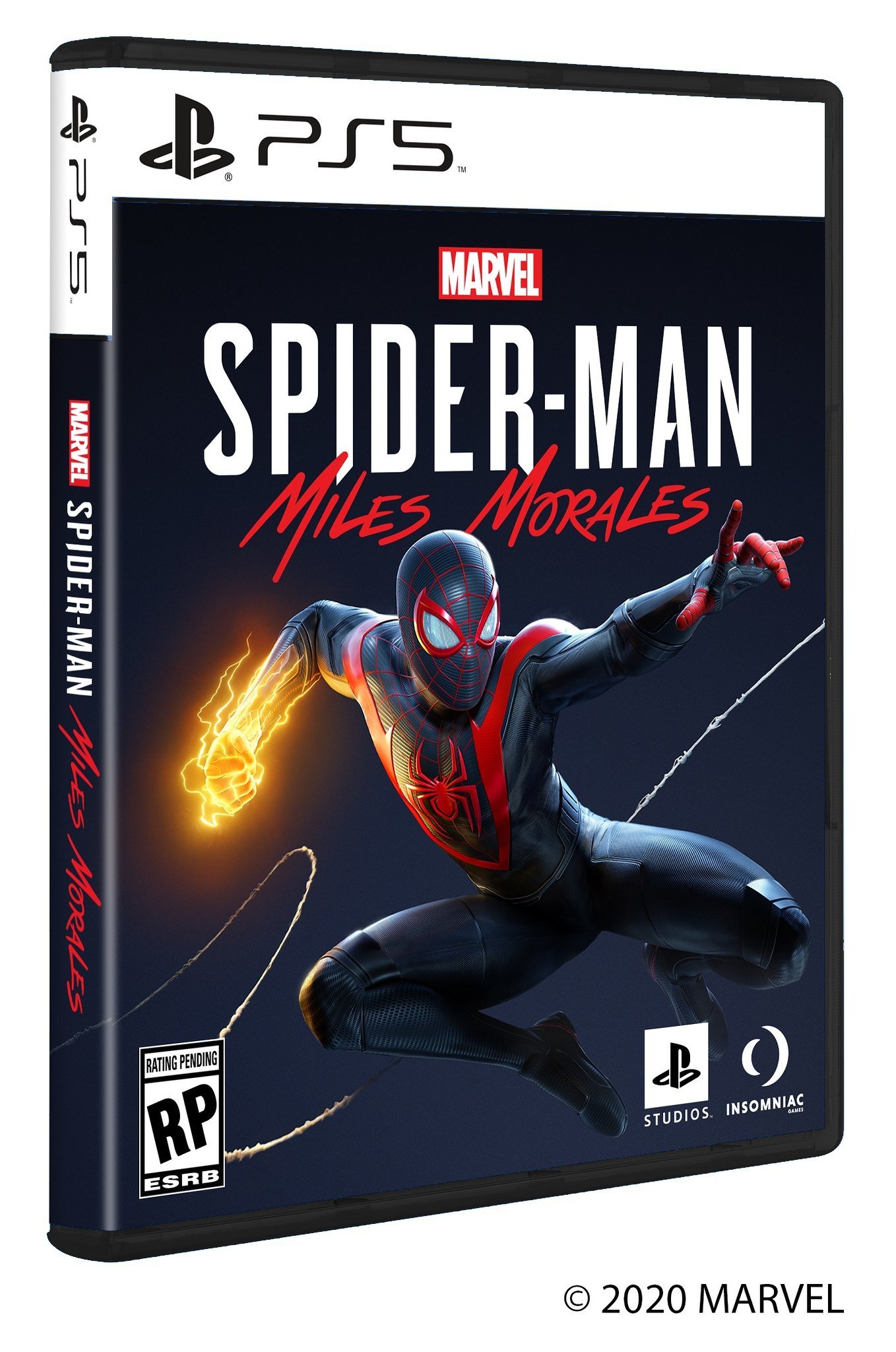 Please support our page theGeek.games on Patreon, so we can continue to write you the latest gaming, movie and tech news and reviews as an independent magazine.
Become a Patron!