The PlayStation 5 might reward those who kept their old hardware stored in a box…
Sony filed a patent at the United States Patent and Trademark Office on February 6, which was then published on August 20. In it, we can read that the PlayStation 5 might support two handhelds. Namely, the PlayStation Vita and the PlayStation Portable  could be used with the PS5. Don't ignore the success of the latter: even though the Nintendo DS outsold the PSP, it still sold more than eighty million units, which is respectable…
The patent shows what devices would the PlayStation 5 support. We can see the PlayStation VR headset, the PlayStation Camera, and the PlayStation Move controller, which is reasonable (even though the PSVR will get a new version, and Sony doesn't want to announce it yet…), and the drawing shows a PSP… but the patent's text mentions the PlayStation Vita, too. Sony would likely offer Remote Play capabilities on the two handhelds, so if you would have to leave the TV to someone else in the family, you can keep the console on and play on your handheld in your bedroom.
However, the PlayStation Vita is officially dead. Sony stopped its production in 2019, after providing it reasonable support in Japan (which wasn't the case in the West after 2014-2015 or so…). Likely, the Remote Play will only work with PlayStation 4 titles, as the PlayStation 5 is confirmed to have PS4 backwards compatibility. (But not the previous three generations, according to Ubisoft, which we discussed before.) Also, the patent might not even be used altogether.
The PlayStation 5 Standard Edition and the PlayStation 5 Digital Edition will launch this Holiday season. Possibly on November 13 or November 20, according to rumours. The pricing isn't announced yet either.
Source: GameRant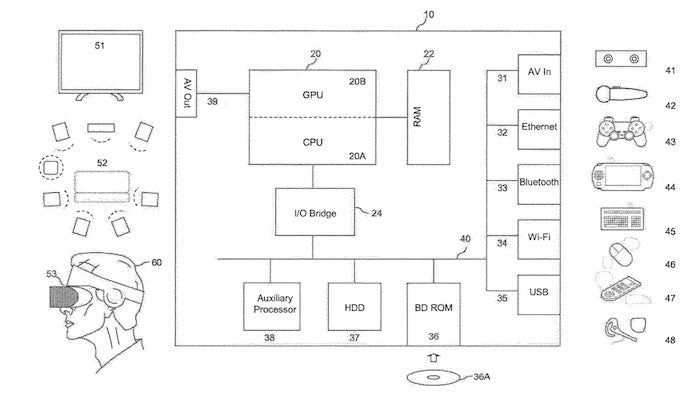 Please support our page theGeek.games on Patreon, so we can continue to write you the latest gaming, movie and tech news and reviews as an independent magazine.
Become a Patron!