Crystal Dynamics' and Eidos Montreal's move makes sense if you think about it in detail.
On Base.com's website, for a short period, there was an extra line in the listing of Marvel's Avengers.
In it, they say that in the PlayStation 4 version of Marvel's Avengers, you can play as Spider-Man. However, that sounds stupid, and it feels more reasonable to add the PlayStation 5 to the mix, meaning Spider-Man would be a PlayStation-exclusive character in the adventures of The Avengers. Since then, this line has disappeared from the listing, but it's always a good idea to feel suspicious about it. How many times have we seen something leak in such a way, only to be removed, and then later, promptly confirmed?
Spider-Man's addition makes sense: in September 2018, Insomniac Games released its PlayStation 4-exclusive Marvel's Spider-Man. It now has a standalone expansion sequel in development for PlayStation 5, called Marvel's Spider-Man: Miles Morales, which we previously mentioned that it could also receive a PlayStation 5 remaster of Marvel's Spider-Man, which is a good idea, as both stories are set in New York City. "[Marvel's Spider-Man:] Miles Morales isn't a traditional sequel since it comes bundled with a remastered version of Insomniac's [Marvel's] Spider-Man that takes full advantage of the PlayStation 5 hardware," quoting the Game Informer issue that revealed this information.
Keep in mind that it's not official yet, but who knows, Sony might have been dealing with Square Enix about it behind the scenes. Marvel's Avengers will launch on September 4 on PlayStation 4, Xbox One, Google Stadia, and PC, and later, it will also be a launch title on PlayStation 5 and Xbox Series X.
Will it be a winning move for Sony? We'll see shortly. It might be announced in the rumoured August State of Play.
Source: PSU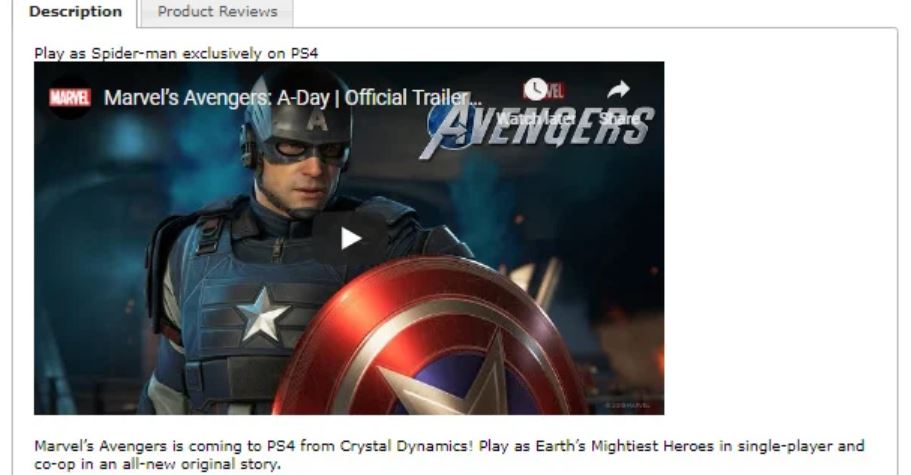 Please support our page theGeek.games on Patreon, so we can continue to write you the latest gaming, movie and tech news and reviews as an independent magazine.
Become a Patron!