Prepare your wallets: the PlayStation 5's SSD expansion might be costing more than you think.
Regarding Microsoft, we have previously heard how much Seagate's storage expansion (which will come with the proprietary slot that you can find on the Xbox Series' back) will cost. However, from Sony, we had nothing of the sort mentioned, although the PlayStation 5 can take any NVMe M.2 SSD-s that is as fast as what Sony requires.
The image below comes from Twitter, and this photo was taken in Walmart, one of the biggest retailer chains in the United States.  The shelf informs us that the PlayStation 5's 500 GB SSD (which has to be an external solution, as the PS5's internal SSD was soldered onto the motherboard, which could be a problem in the future – we wrote about this subject before!) will cost 115 dollars. In Europe, as the prices of the computer parts tend to cost more, we should add about 10% to the price and round it up, so we wouldn't rule out a 130 euro price tag for the same product over here.
The speed will be costly. Don't forget that the PlayStation 5's SSD will be faster than what the two Xbox Series consoles provide, and the PS5's internal storage space will offer us just 664 GB of space (the SSD will take a little over 160 gigs for Astro's Playroom, a preinstalled game, as well as the system files), so a 500 GB external solution would almost double the space you can use for games.
The PlayStation 5 Standard Edition (500 USD/EUR) and the PlayStation 5 Digital Edition (400 USD/EUR) will launch on November 12/19 (United States/Europe). The SSD's price is yet to be seen – we don't know yet if it's an official Sony product or a third-party item.
Source: ScreenRant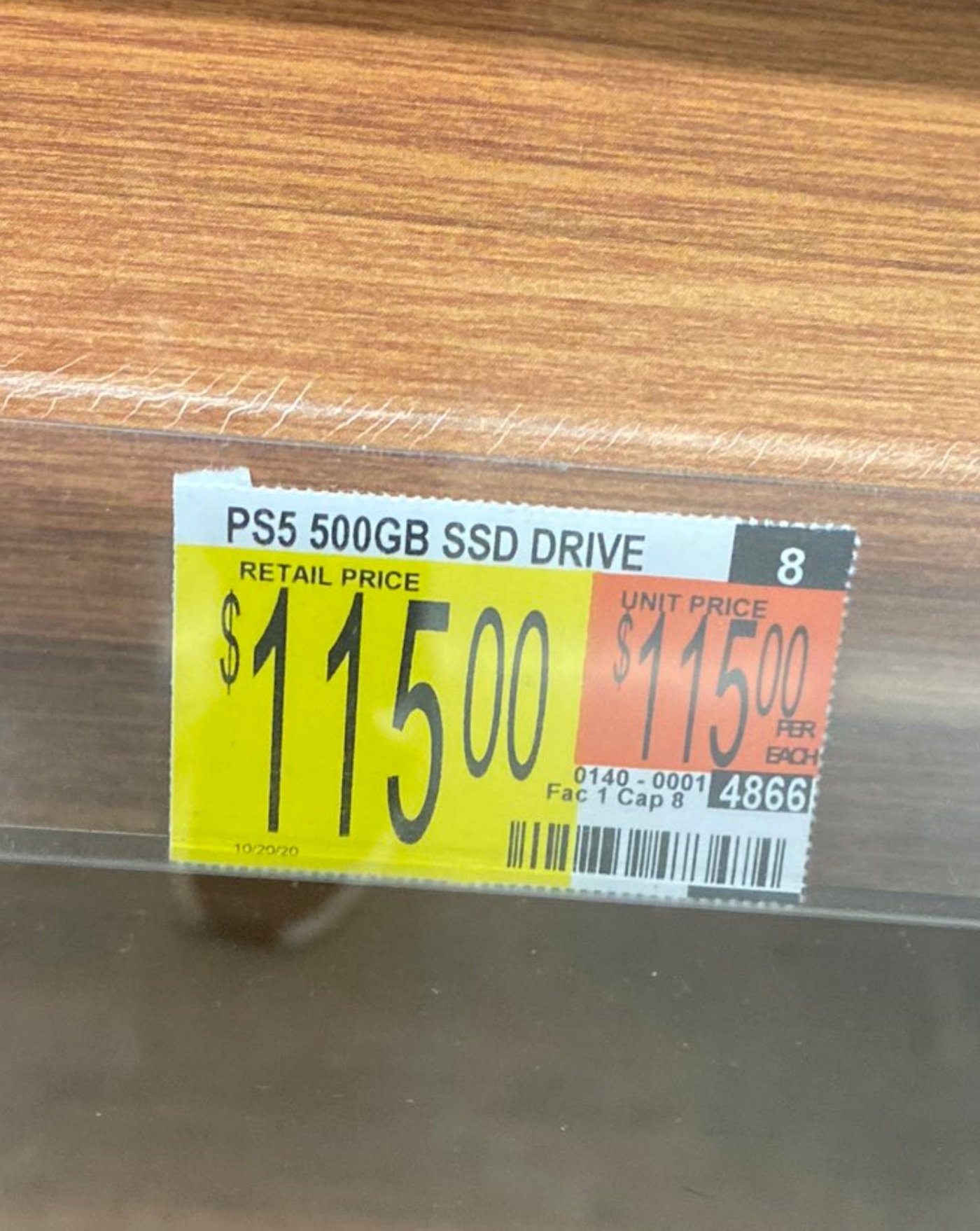 Please support our page theGeek.games on Patreon, so we can continue to write you the latest gaming, movie and tech news and reviews as an independent magazine.
Become a Patron!