OPINION – Bruce Willis's film career may have taken an ugly downward turn, as he was recently awarded a separate Golden Raspberry for his last eight lousy films, but he was once a huge star with some truly iconic films. Let's look at Willis' best movies of all time.
For many film fans, Bruce Willis is the action star par excellence. When Willis took on the role of John McClane in "Die Hard!" it was quickly decided that he would become one of Hollywood's next great action stars. Willis starred in numerous action films, including The Fifth Element, The Siege, Armageddon and many more. Although Willis is known for his action films, he is also a very talented dramatic actor. His career has spanned all genres, including comedy, sci-fi and drama. Willis received two Primetime Emmys and a Golden Globe for his performance in the TV series Moonlight during his career.
Willis was born in 1955 in Idar-Oberstein, West Germany, into a working-class family. Willis's love of acting awakened when he joined a high school drama club. He attended drama school at Montclair State University but left school in 1977 to pursue an acting career in New York. There he supported himself as a bartender at the Kamikaze bar in Manhattan. In 1984, Willis played the lead role of Eddie in the off-Broadway production of Fool For Love. He continued his career in California, starring in television series such as The Twilight Zone and Miami Vice. His first big break came in 1985 when he was cast in the television series Moonlighting. Since then, Willis has been seen on screen in many iconic roles and has long been one of Hollywood's biggest movie stars.
Sadly, his career has gone downhill in recent years as he has been cast in more and more incredibly shoddy, junk films. We also recently reported that he had been given a special category in this year's Razzie Awards for his eight (!) lousy movies made last year.
Perhaps that's why it's worth taking a moment to reflect on the top ten films of Bruce Willis' formerly rich career. Let's hasten to add that it wasn't an easy choice because as low as Willis' career is now, he was a huge star at the time, with a plethora of great performances, from which we have struggled to pick the – in our opinion – top ten.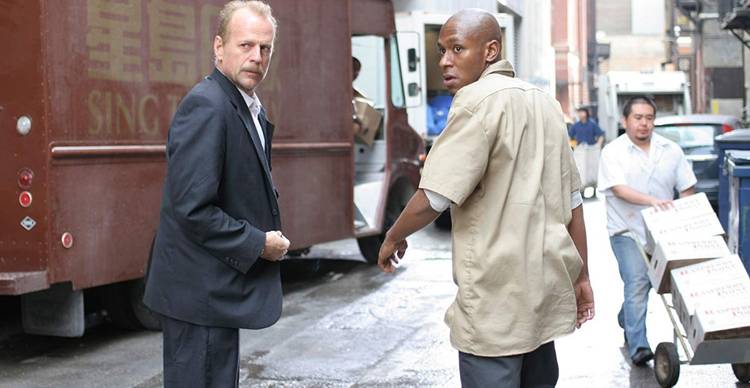 16 Blocks (2006)
16 Blocks is the story of Jack Mosley (Willis), an alcoholic cop who has to escort a witness, Eddie Bunker (Mos Def), to court. Things don't go as planned, and Mosley finds himself in a violent struggle when corrupt cops try to stop him. The film is directed by acclaimed filmmaker Richard Donner and features a fantastic supporting performance by Mos Def. This movie is a remake of the 1977 Clint Eastwood film, The Cane Run. Bruce Willis' character limps noticeably throughout the film, and for realism, the actor put a large pebble in his shoe during filming.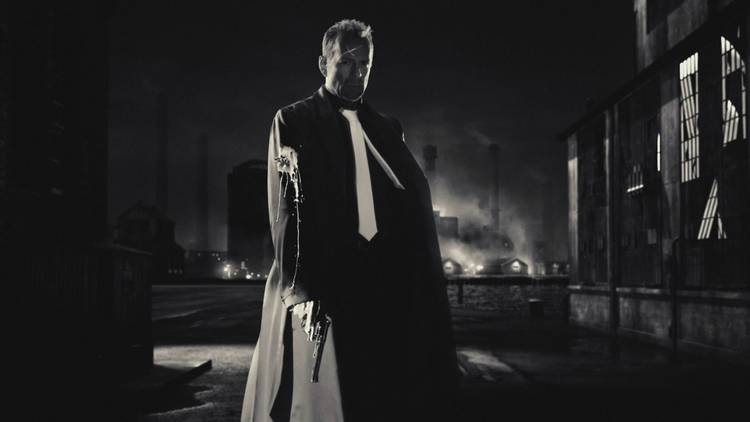 Sin City (2005)
In Sin City, a gritty noir crime thriller based on the comic books by Robert Rodriguez and Frank Miller, Willis plays Officer Hartigan, an ageing cop desperate to stop a child killer from claiming his fourth victim. Willis plays the role perfectly, bringing the toughness necessary for Miller's ultra-violent and dark story. Willis later reprises his role as Hartigan in the prequel Sin City: A Dame to Kill For (2014).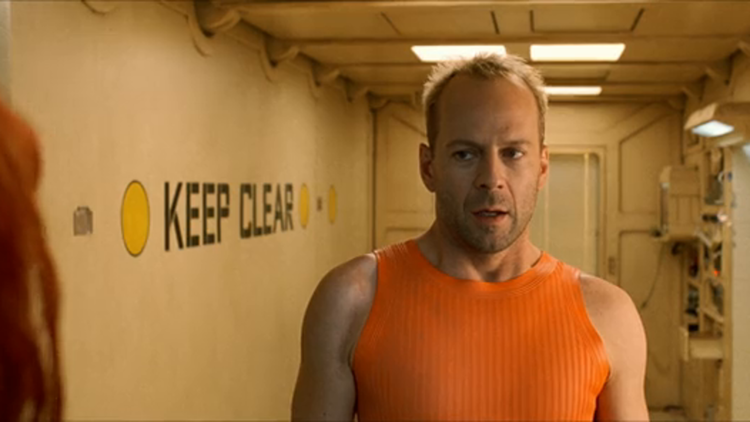 The Fifth Element (1997)
One of the most entertaining and action-packed sci-fi films of the 1990s, The Fifth Element follows futuristic taxi driver Korben Dallas (Willis) as he teams up with Leeloo (Milla Jovovich) to prevent a cosmic evil from falling into the hands of Zorg (Gary Oldman). This is one of Willis's most intense films, and the aesthetics and sets are among the best in the sci-fi genre. The film was nominated for an Academy Award in the Best Sound Effects category and starred an incredible supporting cast, including Chris Tucker and Ian Holm. Although Willis was a little hesitant to take the role after Hudson Hawk and Billy Bathgate did poorly with critics and box office, he accepted the role just two hours after reading the script.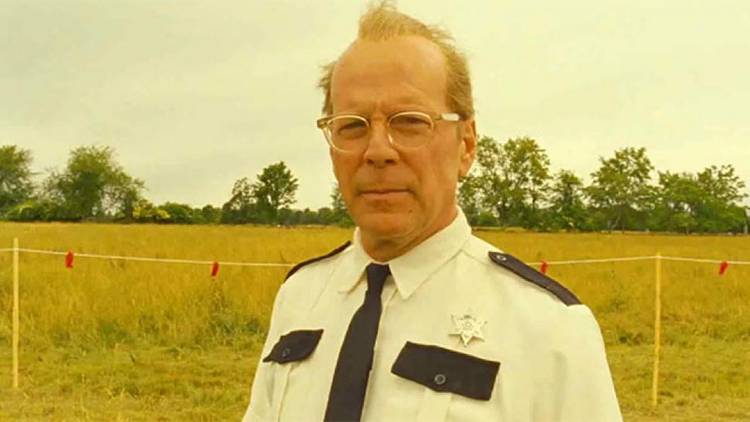 Moonrise Kingdom (2012)
Willis plays a different kind of cop from his previous roles in Wes Anderson's Moonrise Kingdom. The film has received positive reviews from critics and audiences alike currently has a 94% rating on Rotten Tomatoes and an Oscar nomination for Best Original Screenplay. The story follows Sam (Jaren Gilman), a rebellious kid who runs away with the love of his life, Suzy (Kara Hayward). Captain Sharp (Bruce Willis) and others must try to track down and bring the young couple home. This would be the second film in which Bruce Willis has starred alongside Harvey Keitel, the first being Pulp Fiction in 1994.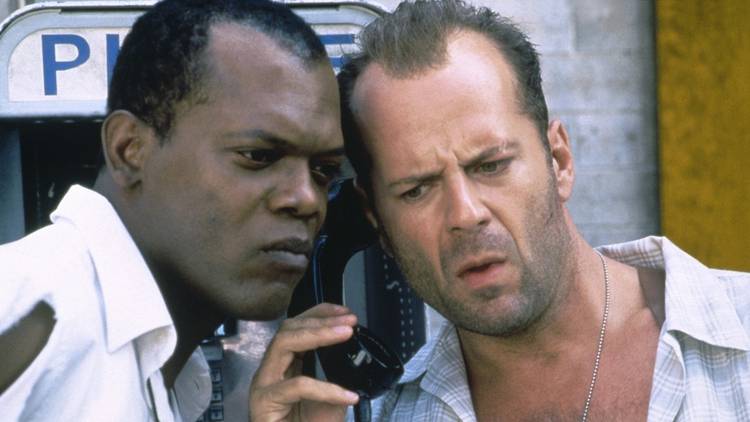 Die Hard with a Vengeance (1995)
Although not as popular or as good today as the first film, Die Hard with a Vengeance was quite a step up from Die Hard 2. John McTiernan returned to the director's chair and added Samuel L. Jackson to the cast and Jeremy Irons, who played the brother of the iconic Die Hard villain Hans Gruber. Willis and Jackson have fantastic chemistry, and some of the franchise's best lines also pop up in this film. The action sequences were also excellent, and the film was a huge box office success, grossing $366 million against a budget of $90 million, making it the highest-grossing film worldwide in 1995. The film's subject matter caused some backlash, as the terrorist acts were very similar to the Oklahoma City bombing, which occurred exactly one month before the film was released.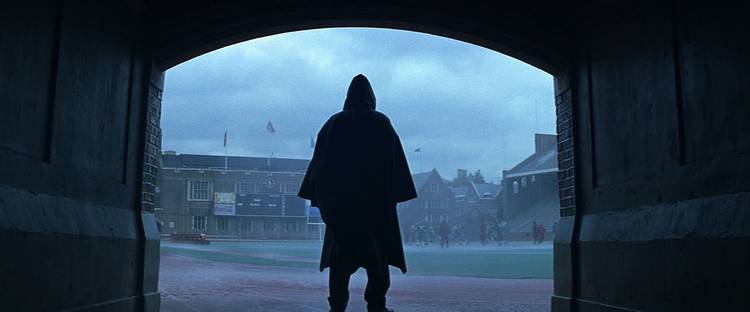 The Invincible (2000)
M. Night Shyamalan's Unbreakable follows David Dunn (Bruce Willis), a security guard who discovers he has superhuman strength and stamina. Led by Elijah Price (Samuel L. Jackson), Dunn learns to navigate his newfound abilities and learns how to use them for good. Shyamalan's film was an interesting take on superhero mythology, and the director has also made two sequels, Split and Glass. Willis and Jackson also co-starred in Pulp Fiction and Die Hard with a Vengeance.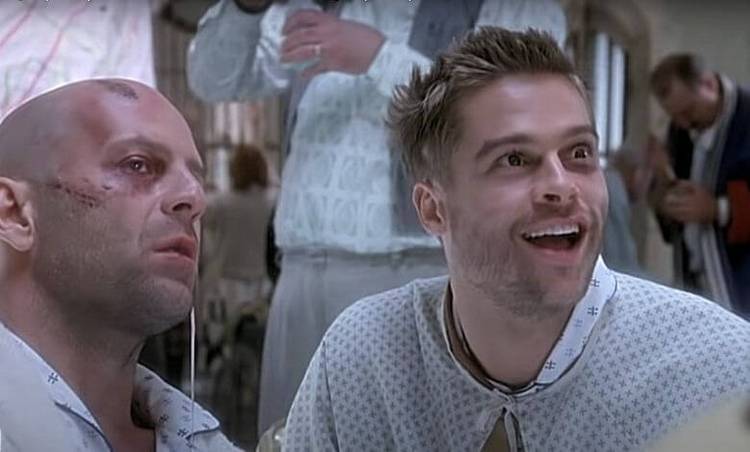 Twelve Monkeys (1995)
Terry Gilliam's sci-fi epic tells the story of James Cole (Bruce Willis), a convict who is sent back in time to gather information about a man-made virus that has nearly wiped out the entire human population. Gilliam brilliantly directs the Twelve Monkeys and Willis also gives a fantastic performance. The film has been critically acclaimed, currently receiving an 88% rating on Rotten Tomatoes, and it has been nominated for an Academy Award in the Best Costume Design category. Brad Pitt has earned his first Oscar nomination for his performance in a supporting role.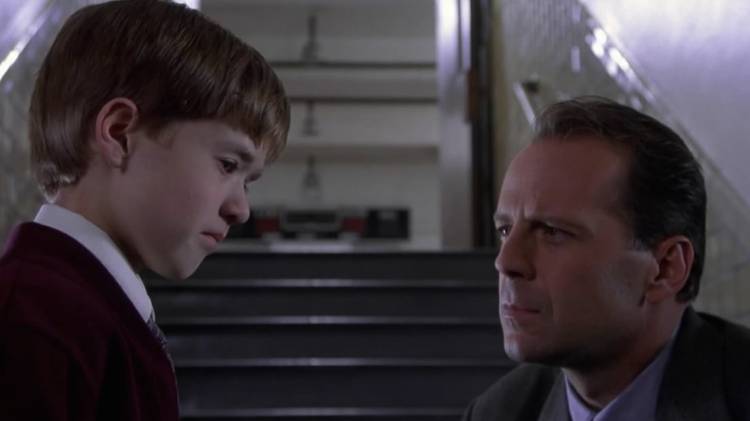 The sixth sense (1999)
The Sixth Sense put M. Night Shyamalan on the map, and the film was nominated for six Academy Awards, including Best Picture. The story follows Cole (Haley Joel Osment), a boy who can see ghosts and communicate with spirits and seeks help from a child psychiatrist named Malcolm Crowe (Bruce Willis). Willis delivers a fantastic dramatic performance opposite Osment, and the film has one of the most iconic twist endings in history.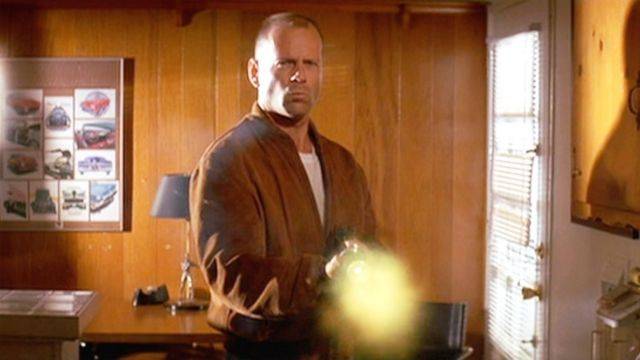 Pulp Fiction (1994)
In Quentin Tarantino's Pulp Fiction, Willis plays Butch, a tough boxer on the run. The film is an all-time classic, featuring drama, violence, comedy and more. Butch is at the centre of the film's "The Golden Hour" chapter, and Willis gives a bloody and grim performance. Although Matt Dillon was originally considered for the role, Tarantino offered Willis the part after being disappointed that John Travolta was cast instead as Vincent Vega. Pulp Fiction won the Palme d'Or in 1994 and seven Academy Award nominations and the Best Original Screenplay award.
Die Hard (1988)
Die Hard is a classic action film, and although there are some sceptics about it, it also makes a great Christmas film. Bruce Willis will forever be known for his role as John McClane, the quick-witted cop who saves an entire office from a group of terrorists on Christmas Eve. Give us your life dearly! has thrills from start to finish, but the film shines thanks to Jonathan Hensleigh's fantastic script, interesting characters and a balanced mix of drama and comedy.