MOVIE NEWS – Can we expect a great video game adaptation finally? 20th Century Fox tries to convince us so, and they have just released the second, new trailer for Assassin's Creed to prove it! With the acting skills and star power in the form of Michael Fassbender and a very popular game franchise at their back, they may very well succeed where many adaptations have failed.
Yesterday, 20th Century Fox announced via their UK Twitter account that the second trailer for Assassin's Creed was coming. The Tweet was also complemented by a new picture of Michael Fassbender alongside with one of his assassin accomplices, who is portrayed by Ariane Labed. The studio didn't lie, and the new trailer is here, in which we can see more of Michael Fassbender reliving his ancestor's bloody past and killing people in the 15th century.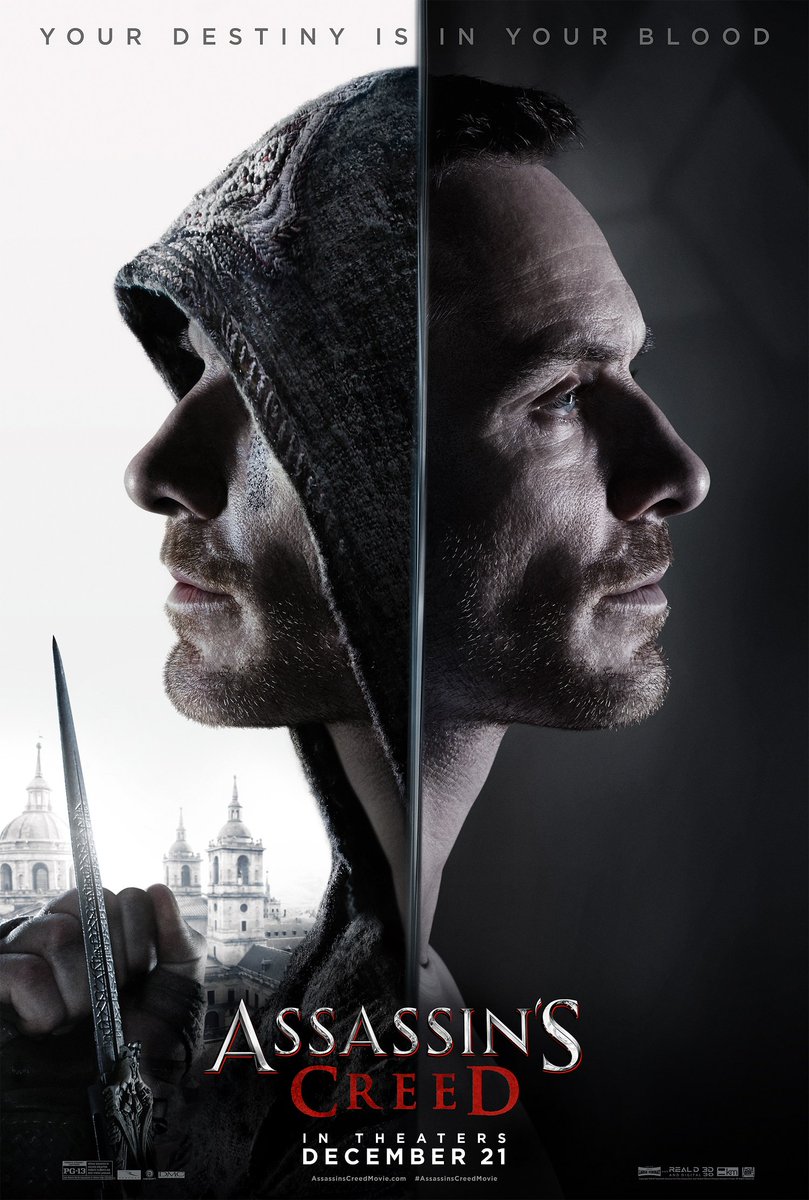 "Through a revolutionary technology that unlocks his genetic memories, Callum Lynch (Michael Fassbender) experiences the adventures of his ancestor, Aguilar, in 15th Century Spain. Callum discovers he is descended from a mysterious secret society, the Assassins, and amasses incredible knowledge and skills to take on the oppressive and powerful Templar organization in the present day."
The first trailer for the Assassin's Creed movie was shown back in May, and it was lashed by some of the fans because of a Kanye West OST in it. Besides that, it had an interesting premise which will alternate between the present and past timelines and also some outstanding visuals and set pieces. Let's not forget the world record-breaking "Leap of Faith" jump either, which has been focused on quite a bit by the marketing team at 20th Century Fox.
Video game adaptations had a troubled past in Hollywood. The movies are almost always critical failures, and we have yet to receive a video game movie that was an actual success at the box office. Warcraft did become the highest- earning video game movie of all time this year, with $433 million worldwide. Still, the flick barely made a dent in the US and didn't fair very well with critics either. So it wasn't the breakthrough some were hoping it would be. Assassin's Creed boasts a very impressive cast led by Michael Fassbender, Marion Cotillard, and Jeremy Irons, so it has that going for it.
20th Century Fox could use a big hit after movies like Independence Day: Resurgence underperformed this summer. Even if the Assassin's Creed movie is received very well, it will be facing very stiff competition as it is coming out less than a week after Rogue One: A Star Wars Story and is coming out the same day as the new Chris Pratt, Jennifer Lawerence sci-fi movie Passengers. Assassin's Creed is being directed by Justin Kurzel and is set for a December 21 release date. Take a look at the new trailer for Assassin's Creed below.