Nacon and Playtronics worked together to create two new peripherals.
Some people are probably familiar with the name of Nacon. The company was founded in 2014 specifically for designing PS4peripheralss. Their first product was a PS4 controller called Nacon Revolution Pro. Now they are making a new version of it along with a new pair of headphones. What's interesting though is that there will be limited editions of both of them.
Revolution Pro Controller 2 – RIG Limited Edition
Specially designed for eSports, the Revolution Pro Controller 2 delivers superior performance and a perfect grip for PS4 gaming. In this limited edition Plantronics RIG, the controller trades its matte black coating for a titanium finish.
Technical characteristics :
Compatible with all PS4 systems;
Button mapping;
Response curve and range of the two joysticks;
Dead zone and sensitivity of the triggers;
Directional keys configurable 4 or 8 axes.
4x play profiles stored in the joystick;
Innovative joysticks with an amplitude of 46 °;
PS Buttons, Share, Options, Touchpad;
5mm headphone jack;
4 shortcut buttons (M1 / M2 / M3 / M4);
Two internal compartments and six additional weights provided to adjust its grip;
Wired connection via USB Type-C reinforced cable (3 m long), detachable for transport.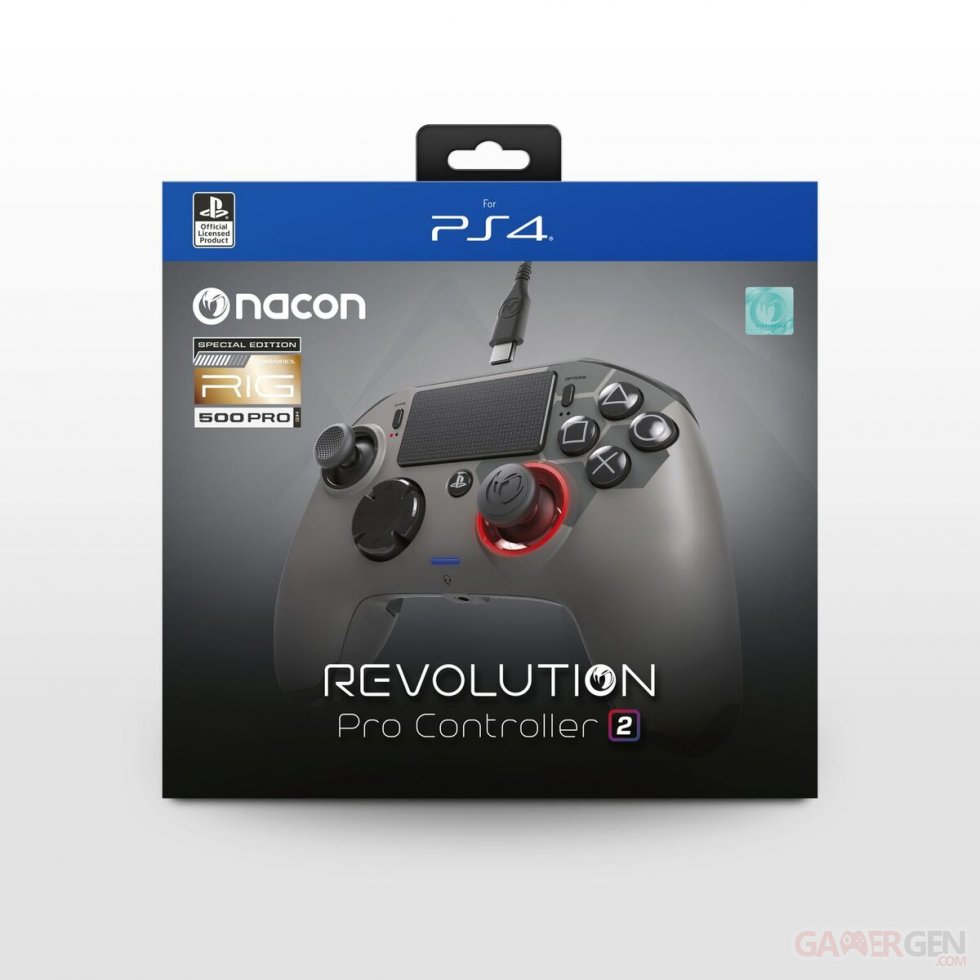 RIG 500 PRO – Nacon Limited Edition
As an extension of the all-new RIG 500 PRO Series, Plantronics Gaming designers have created an exclusive helmet model featuring the Nacon logo, which is officially licensed by PS4. Players equipped with the Revolution Pro Controller 2 will benefit from RIG premium audio quality, including the patented RIG Game Audio Dial technology, thanks to a special adapter that allows fingertip volume control.
Technical characteristics :
High quality 50mm earphones for wider frequency response;
Chassis and headband with light structure in metal molding, adjustable headband;
Marking the Nacon logo inside the speakers, on the headband and the frame;
Fingertip Volume Control with RIG Game Audio Dial: a 3.5mm connector that integrates volume control directly into the DualShock 4 or Revolution Pro Controller 2 wireless controller (via special adapter included);
A removable microphone with noise reduction and a flip-to-mute function;
Removable cables that can easily be exchanged or replaced;
Padded bi-material pads for a balance of comfort and noise reduction;
Acoustic rooms isolated for reduced distortion.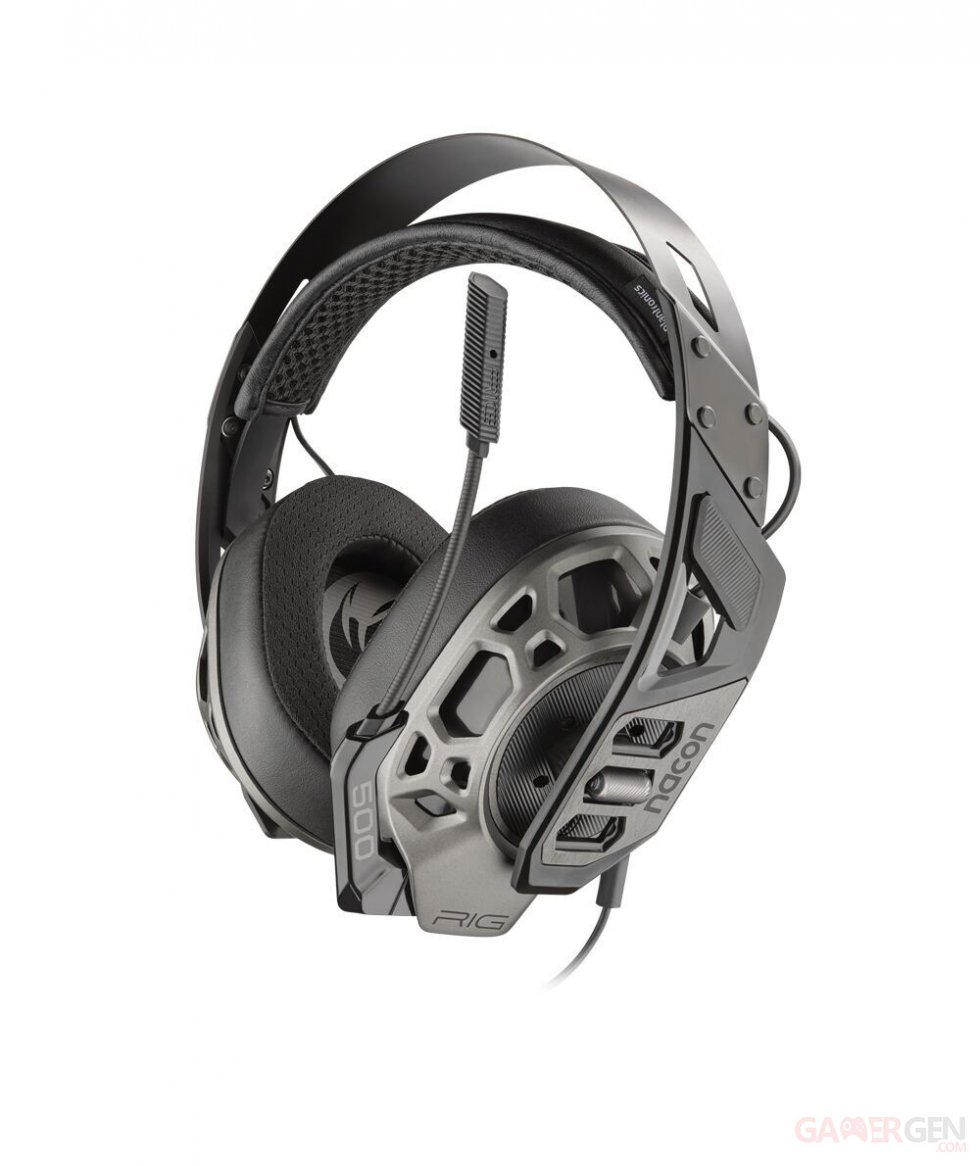 Both products will cost 130 euros.
Source: Gamergen