Thankfully, we won't be far behind the Japanese.
First, let's discuss the other editions of Left Alive. The Day One Edition on the PlayStation 4 will contain the base game, as well as the Survival Pack DLC. It includes a light body armour, a special colour US-11-15 Kyluch with different abilities from the original, as well as extra ammunition, a grenade pack, and a recovery pack. (The last three items are somewhat ridiculous.) The Steam version comes with the Destructive DLC Pack (which contains the ammo/recovery/grenade pack, as well as a US-13-7 Padub weapon, wallpapers, and a soundtrack sampler).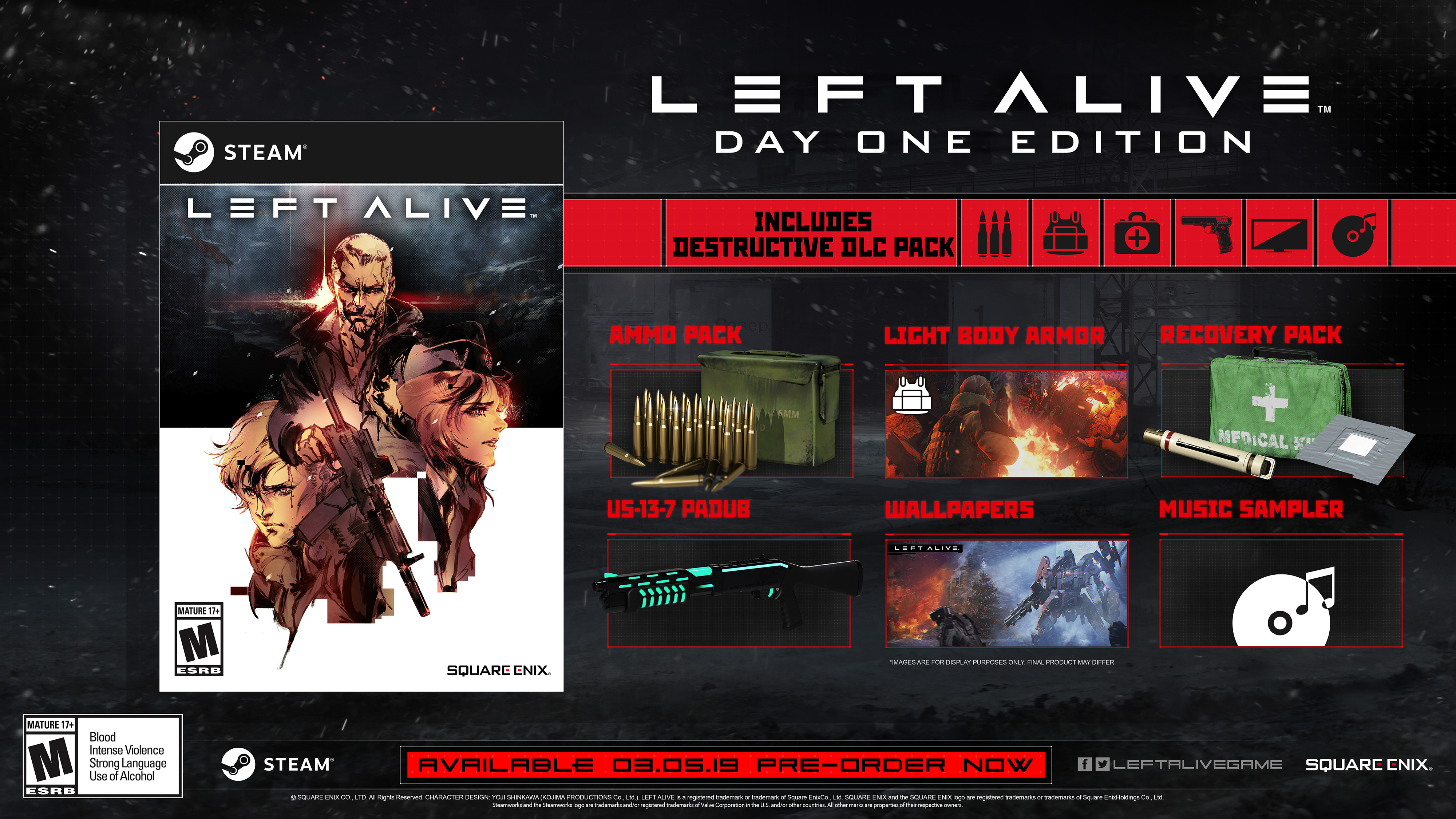 There will be a 160-dollar/euro Mech Edition version as well, exclusive to the PlayStation 4 version, available only on the Square Enix online store. (North American link, European link). It will contain the Day One version of Left Alive, as well as a steelbook, an 80-page, hardback art book, as well as a 17x14x5-centimetre Volk action figure, all in a collector's box. The price is somewhat high, but the figure looks well-made. You can see the mech on the second image below.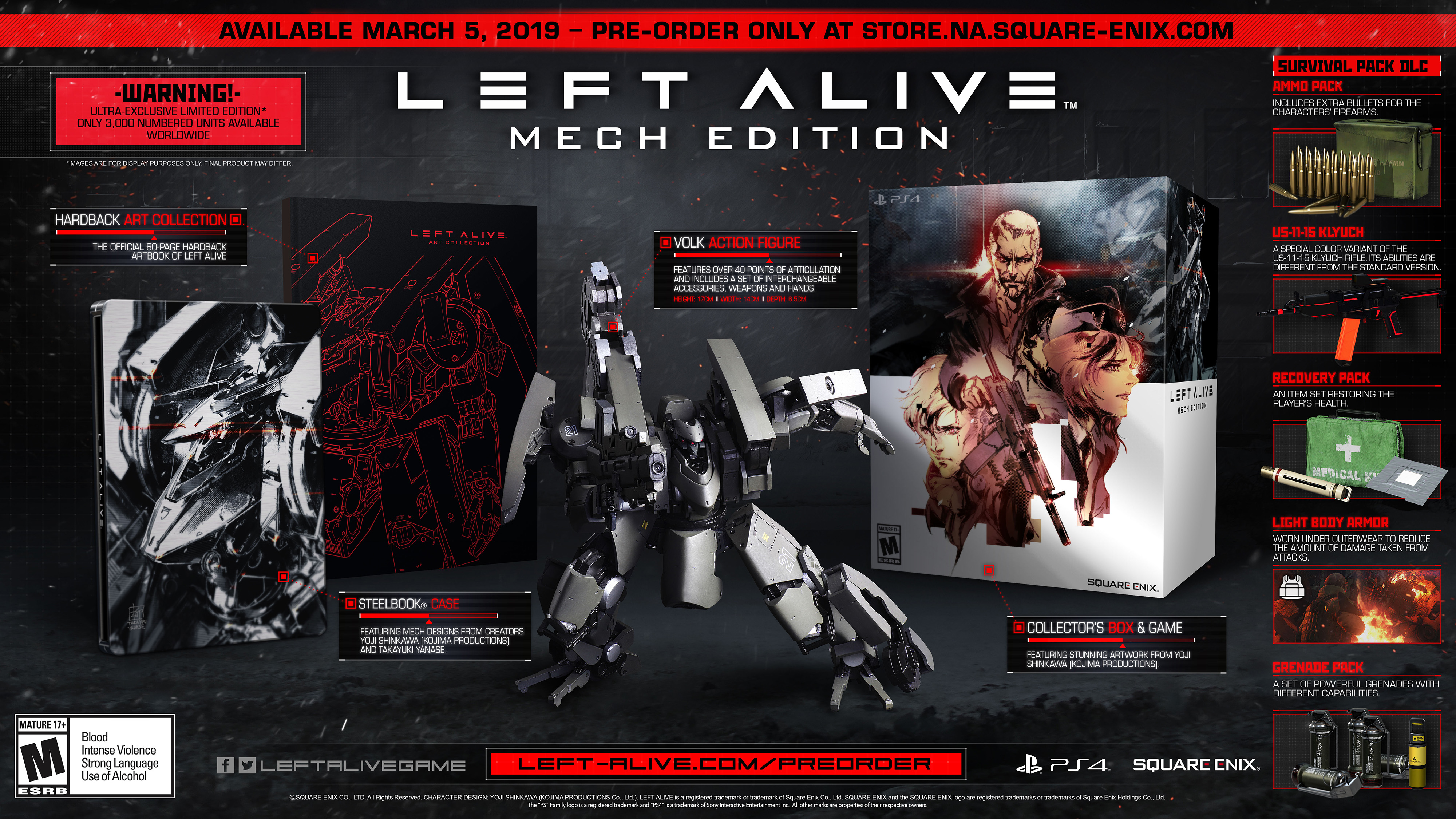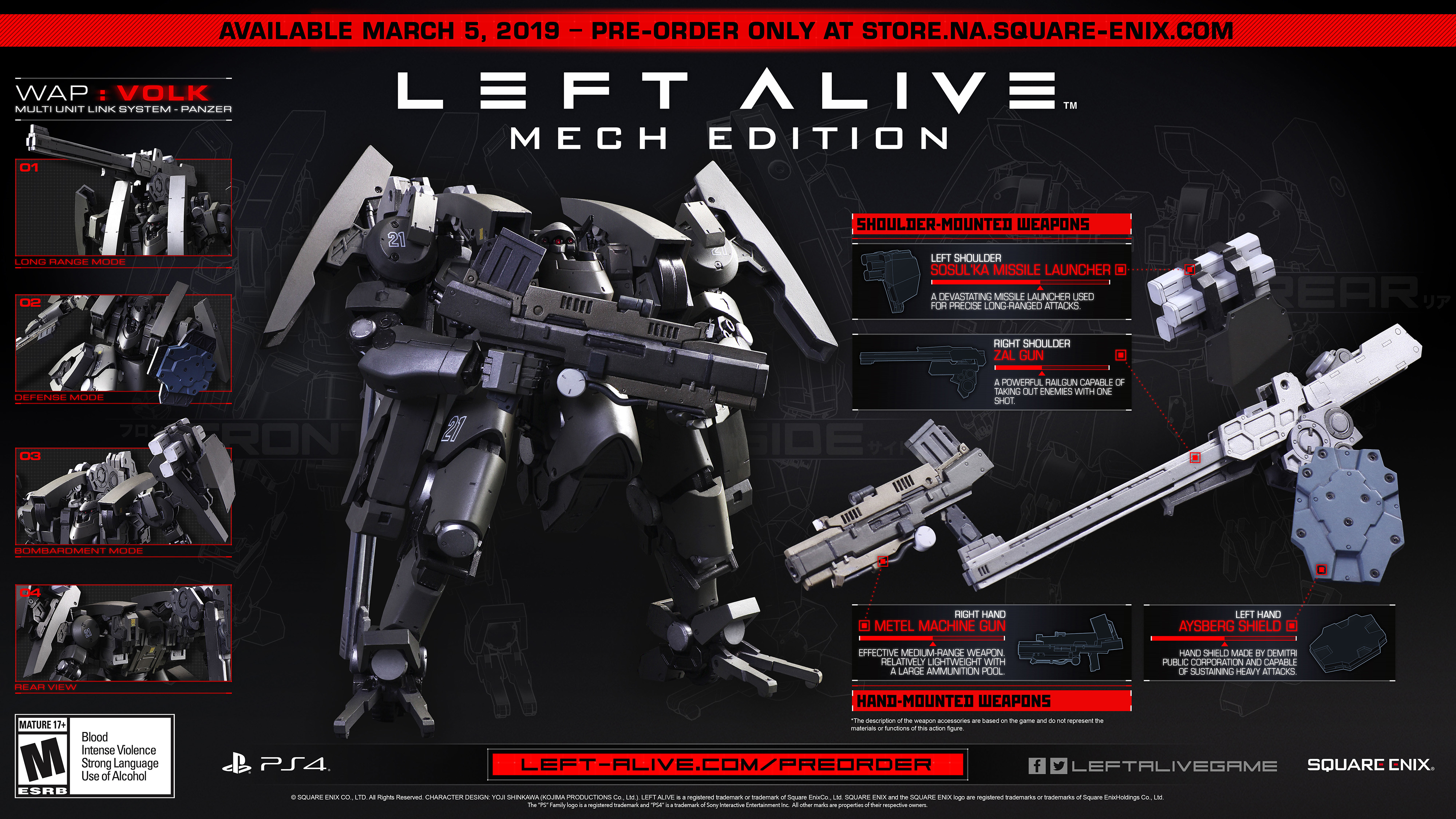 The digital pre-ordering is already available on Steam and the PlayStation Network. The PS4 preordering will get you a static theme, the Slava weapon, and the Material Pack. The PC users will receive the wallpapers, a soundtrack sampler, and the Padub weapon.
Left Alive will launch on March 5 on PlayStation 4 and PC. Compared to the Japanese February 28 release date, it's not a big deal…
Source: Gematsu