REVIEW – A walking simulator with an intentionally ambiguous story that released on consoles a few months after the PC release.
It's not going to be as successful as other games in the "genre," such as Gone Home or What Remains of Edith Finch.
Irving
Nicole Wilson inherits a hotel fron his father, and she gets a letter from the mother of a teenager who mysteriously died in that hotel, asking her to sell it, so she goes from Portland (and no, I can't remember if it's the Oregon or the Maine one) to Montana, but meanwhile, a snowstorm forms on the way there, making her get stuck in that hotel for nine days.
The lawyer (Jenkins) who was supposed to work on the sales deal is not around, so she has to inspect the hotel herself, while she also gets constant calls from a guy called Irving who claims to work for the FEMA (Federal Emergency Management Agency for short), but it turns out that he was lying all along, as he was the brother of the character whose name you can find in the game.
Plus in one of the last rooms you get to visit in the hotel called Timberline turns out to be nothing more than his dedicated stalking information on your protagonist's character, while the whole situation seems to have a bit of ghost story, or haunted house type of deal, but behind the plot, we have Leonard, the father of Nicole, having potentially had a sexual relationship with Rachel (who is admittedly retarded, this term shows up in the game, too), and she has reportedly committed suicide at the age of sixteen while also being nine weeks pregnant, but there is far more than that – I'm intentionally sayin that the game has quite an ambigious story that happened to never show this Irving character (which is a shame, it should have happened), who called the relationship between Leonard and Rachel "pure love" (I can't make this up…), and then we can also add the fact that the father of Irving and Rachel is a pastor.
Interestingly, you can get out of the hotel via an underground tunnel to a church that you will visit near the end of the game for about fifteen minutes in both a positive and a negative connotation, and it will play a role in an investigation (because of course you need to have one), and this pastor also important in the events that happened in the past, while no, Rachel's ghost is not present in the hotel, even if you grab a mic that can record some sounds (which are likely nothing more than the characters' mental expression of past mistakes), plus this thing is only going to be useful at one point where you need to find small closet room that has a small box which includes an image, as this will trigger the end of the day (and I forgot to say that the supernatural-like events are also just an expressionistic way of remorse).
So I'm just closing this sentence by saying this is a one-time affair that made me feel terrible and angry; it didn't go into potential details about a possible rape that happened between Leonard and Rachel.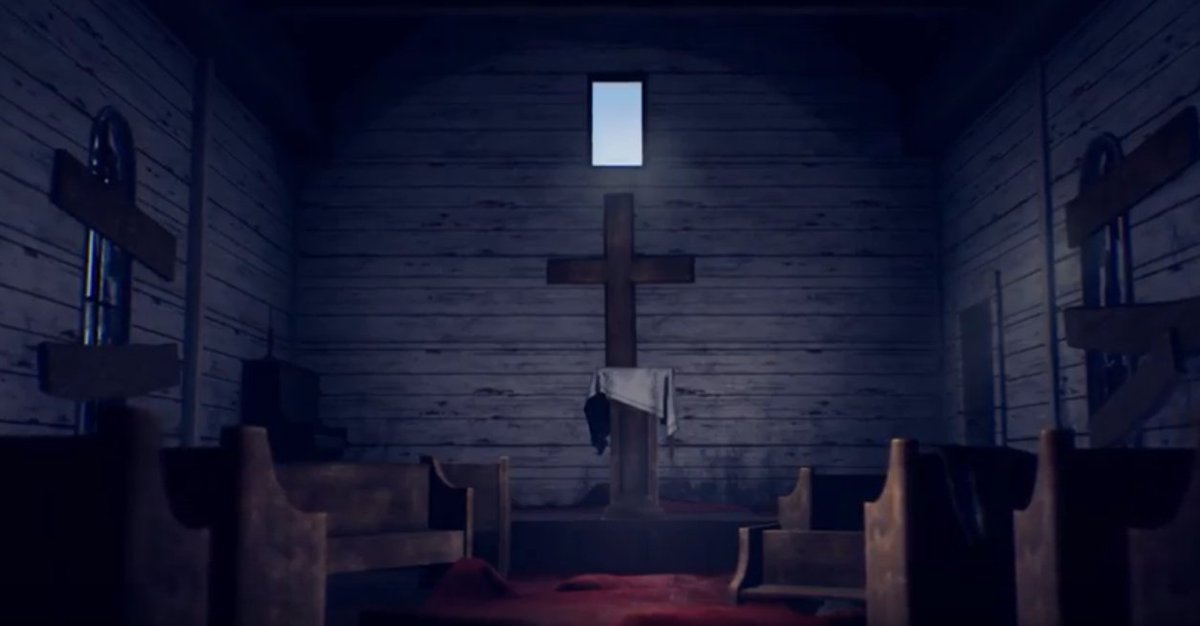 Nicole
The walking simulator can be completed in under three hours even if you do bother to inspect the hotel from the beginning from bottom to top on the first day, going to places you do not have to (only going to certain places just once throughout the entire story), and the game has some fucking shoddy writing when Irving says you need to still open the last door while there are the entrance doors still locked, which I can understand, plus a door to the ski resort that you never get to open. The bad writing can be noticed in the typos as well, and it shows that English was not the native language for the developers. Nicole is excruciatingly slow, even if she is """running""" with that nauseating head bobbing movement, and don't even get me started on the walking pace.
I also can't understand why you can pick up several items and rotate them. I'm serious when I say you can pick up every pack of cigarettes, for no real reason. And the design is so stupid that I managed to run into the flashlight as early as the first day, but awwwww, I cannot even interact with it until the game's script allows me to do so. At least on consoles, they fixed the issue where the chromatic aberration on PC was so terrible that on high settings, the map and the documents were unreadable, making them look like PS1 textures. The loading times are alright, the voice acting is questionable, and I don't think it's good ambience when you can't even enter many of the rooms, and the few you can enter might have no reason to be open to you at all. The two endings in my opinion are ridiculous.
Rachel
I'd give this game a three out of ten, but it objectively gets a six because, in its style, it's not that bad. Thanks to The Suicide of Rachel Foster, my suicidal thoughts have become stronger, especially how I found myself starting a day in the church, with me forced to go back into my bedroom, only to go back to the church right after it, purely because the story wants to do that. I can probably recommend this for the fans of the genre, but nobody else. I'd love to see a 47-second speedrun of this, but it's not going to happen…
-V-
Please support our page theGeek.games on Patreon, so we can continue to write you the latest gaming, movie and tech news and reviews as an independent magazine.
Become a Patron!

Pro:
+ No such thing as a readable map on low settings and mushy textures on high on consoles
+ The background music… maybe
+ The fridge room
Against:
– Irving and Nicole
– Probably buggy on PlayStation 4? (you get too fast to a point? dashboard)
– The game design
---
Publisher: Daedalic Entertainment
Developer: One-O-One Games
Genre: Adventure
Release date: February 19, 2020
The Suicide of Rachel Foster
Gameplay - 0.8
Graphics - 7.2
Story - 7.4
Music/Audio - 7.6
Ambience - 8
6.2
FAIR
*committed suicide in the 1986 Dodge*