TECH NEWS – YouTube's copyright system wasn't fair, to begin with, but now, it became worse, because people try to extort money from others via it.
Two YouTuber, namely Kenzo and ObbyRaidz (both making Minecraft videos), received two copyright strikes each with a message that if they pay, the strikes will be taken off their channel, otherwise, a third strike would come, resulting in their channel's termination. The latter user has messaged YouTube about it, and they responded as such on Twitter: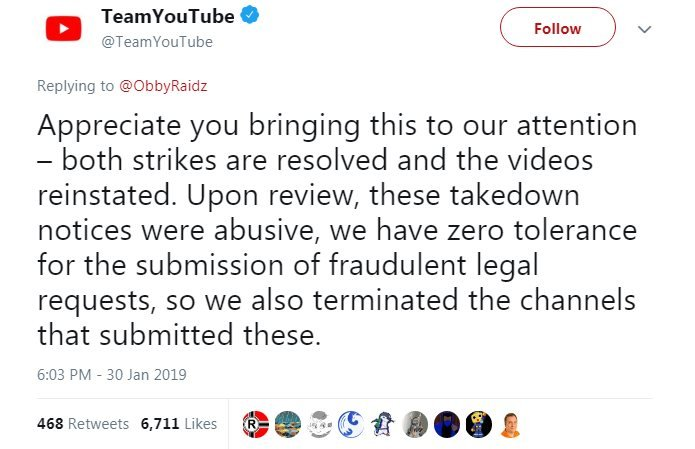 Kenzo, who has over 60K subscribers, shared the images on Twitter, which revealed the extortioner's email address, Paypal link, and their message. They wanted either 200 dollars in Bitcoin or 300 dollars via Paypal, but if there was a chargeback initiated after paying, Kenzo would have been "copyrighted to the fullest extent." YouTube responded to it as well, saying that the copyright strikes were abusive, and they have removed the strikes, plus terminated the claimant's account.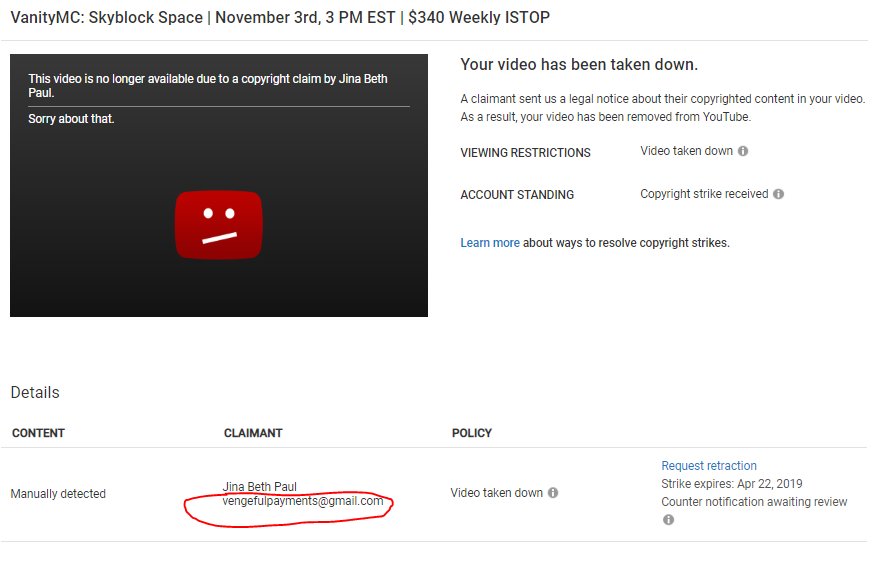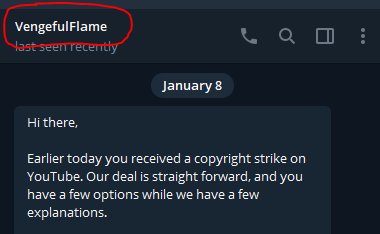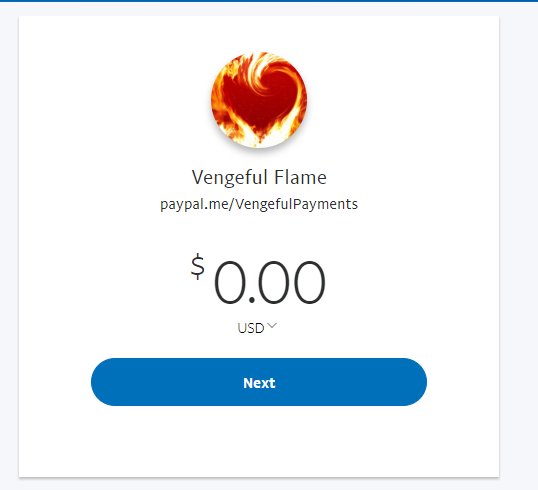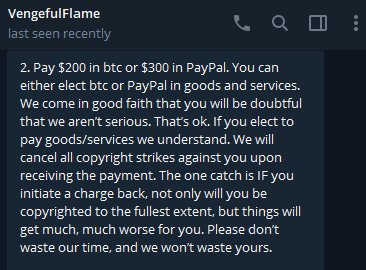 ObbyRaidz' video details how the copyright system is "broken," and we agree with this statement. There was a recent example that using thirty seconds of a Hungarian song sped up (not the original tempo!) to show how its chorus have ripped off a SNES RPG, resulted in a worldwide blockage. (Is it exaggerating? Yes. The site doesn't respect fair use, as there was no monetization, plus it was used as a demonstration to show the similarities. As an educational approach, it should have been accepted.)
We could also go into another subject: you can make a new Google account in a few seconds. With this banning, Google, who did not respond and explain how they try to stop extorting via copyright strikes, is not helping, plus their silence ruins their reputation…
Source: BBC