OPINION – Here are the top eight of actor, producer and screenwriter Matt Damon's best films.
Matt Damon has been one of Hollywood's most successful and sought-after actors since the 90s. The Harvard-educated actor received critical acclaim after releasing the 1997 romantic/drama Good Will Hunting. He starred and co-wrote the screenplay with fellow actor Ben Affleck. Good Will Hunting was a huge success, and Damon won an Oscar for the film at 27.
Since then, Damon has worked with some of the most famous actors and directors in the business, from Steven Spielberg – who recently celebrated his 75th birthday – to Martin Scorsese and Ridley Scott. His films have collectively grossed nearly $4 billion at the North American box office, making Damon one of the highest-grossing actors of all time. 2021 will see two films starring Damon, the first being Tom McCarthy's Stillwater, which premiered in July, and the second being Ridley Scott's divisive The Last Duel, which will be released in October. Here are the eight best Matt Damon films, ranked in order.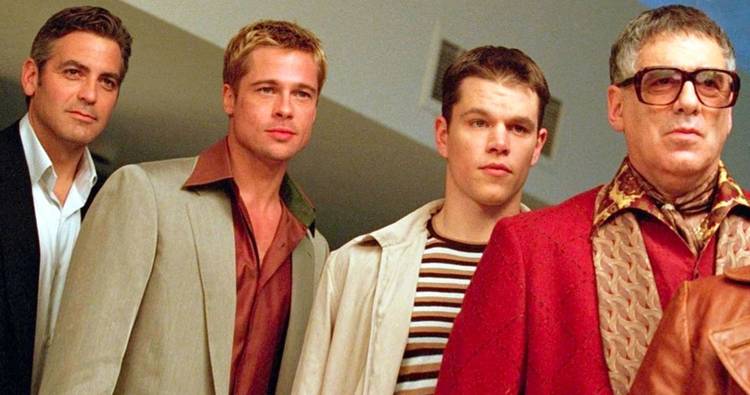 Ocean's Eleven
When a movie stars George Clooney, Matt Damon, Andy García, Brad Pitt, and Julia Roberts, it's bound to be great. Ocean's Eleven is a 2001 crime comedy directed by Steven Soderbergh, who has worked with Damon several times in his career. Ocean's Eleven eventually grossed over $450 million at the box office and quickly became a fan favourite and a classic heist movie.
Ford v Ferrari
Released in 2019, Ford v Ferrari is not only one of Matt Damon's newest films but also one of the most critically acclaimed. This entertaining sports drama was a big hit at the 2020 Oscars, receiving four nominations, including one in the Best Picture category. The film also won the Oscar for Best Sound Editing and Best Cinematography. Christian Bale and Matt Damon, playing Ken Miles and Caroll Shelby, respectively, are excellent together on screen, and their performances are a big part of what makes Ford v Ferrari so good.
The Bourne Identity
The Bourne Identity is a true action/thriller that greatly impacted Damon's career. His acting of Jason Bourne became one of the actor's most iconic roles, and the film eventually grew into a major film franchise. Paul Greengrass, Tony Gilroy and Doug Liman directed the epic and adventurous franchise. The Bourne films may not be among Damon's most acclaimed works, but since their initial release, they have impacted audiences everywhere and are still loved by many.
The Martian
Matt Damon gives a brilliant performance in Ridley Scott's Rescue Expedition. With a ninety-one per cent critical score on Rotten Tomatoes, over six hundred million dollars in the box office and seven Oscar nominations, it's safe to say this film was a huge success. Matt Damon stars as Mark Watney, an astronaut stranded on Mars who must fight for his life with the few tools at his disposal in the hope of rescue. Mars is a film not to be missed and one of the rare collaborations between Ridley Scott and Matt Damon.
The Last Duel
The Last Duel is a story of courage, strength and survival. When Jacques Le Gris (Adam Driver) brutally rapes Marguerite de Carrouges (Jodie Comer), wife of the extremely respected knight Jean de Carrouges (Matt Damon), she comes forward and accuses her attacker. Although this decision is courageous on her part, it puts the lives of all three characters at risk in a duel from which none of them will emerge alive. Released in October 2021, the film has divided critics and audiences alike.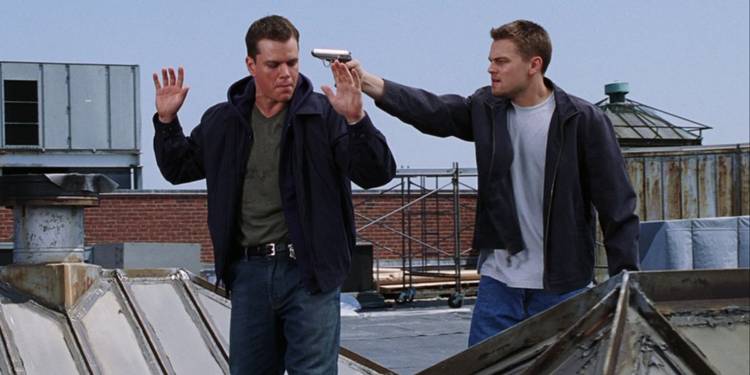 The Departed
Martin Scorsese's The Departed is an fantastic film about crime, family and loyalty starring the brilliant Jack Nicholson, Leonardo DiCaprio and Matt Damon. The film was a massive success at the 2007 Oscars, receiving five Oscar nominations and winning four of them, including Best Picture, Best Director, Best Adapted Screenplay and Best Film Editing. Thelma Schoonmaker edited The Brick and is a long-time collaborator of Martin Scorsese. She has worked with him on some of his biggest films, including The Bigtime, Raging Bull and Gangs of New York.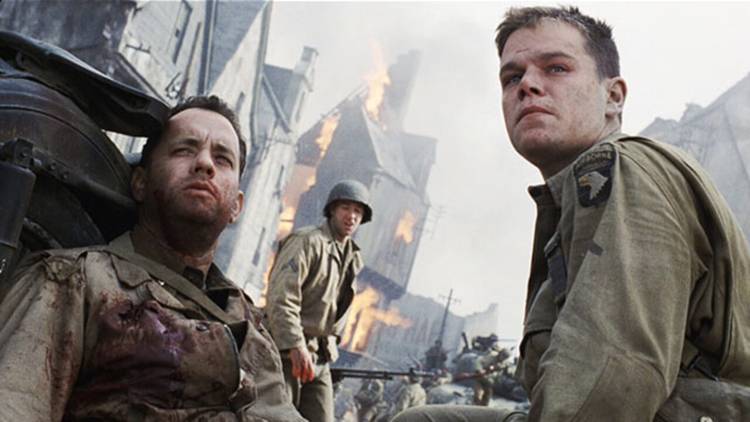 Saving Private Ryan
This epic war film tells the story of soldiers in combat who fight for their lives every day and honour their country by doing their duty to find Private Ryan and discover their strengths. Alongside Matt Damon's incredible performance as Private Ryan, the film is carried by Tom Hanks as Captain Miller, who leads the mission to find Ryan. Steven Spielberg is a master of his craft, and his directing of Saving Private Ryan is a perfect example – he even won the Academy Award for Best Director.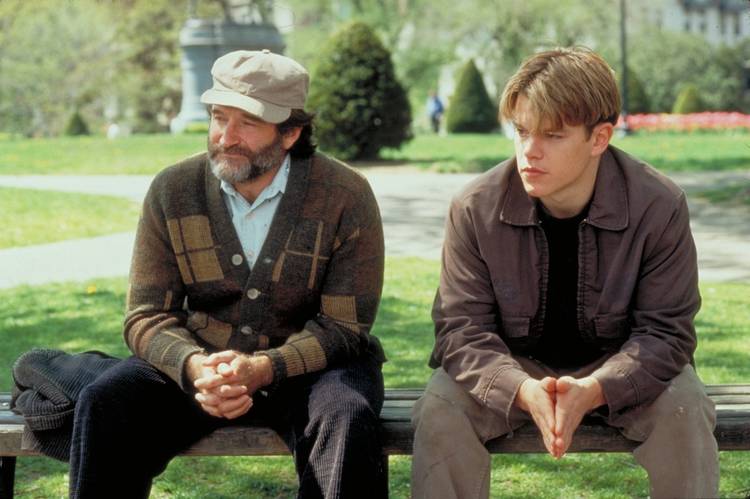 1. Good Will Hunting
Topping the best Matt Damon films list is the timeless romance/drama Good Will Hunting. Not only did Matt Damon star as Will Hunting, but he co-wrote the screenplay with Ben Affleck and took home the Oscar for Best Original Screenplay. Robin Williams is one of the best aspects of Good Will Hunting. He did one of the best performances of his career as Sean Maguire, the kind-hearted and down-to-earth therapist who seems to be the only person who can reach Will. Robin Williams won also his first Academy Award for Best Supporting Actor for his performance in the film. With a 98% rating on Rotten Tomatoes and still reaching audiences twenty-five years after its release, this film is a must-see and one of the best films of the 90s period.
-theGeek-