Activision doesn't pick up the fight with Electronic Arts…
Today, we will see the annual Call of Duty titles' latest one, developed by Sledgehammer, getting revealed (and we will write about all the details tomorrow, don't you worry). However, there are two more things that we need to mention before the official reveal happens. First off, Activision paid a hefty sum of money to promote the game in Paris' Gare Saint-Lazare train station. November 3 as the release date is now all but confirmed.
The other image, via Twitter, has more information than the first one, and it reveals that Call of Duty doesn't try to innovate. Indeed, it still ended up with a Season Pass, so unlike Battlefront II, you'll have to pay more money on top of the game's price to get all content. Going by the Gamestop image, we also learned that there's going to be an at least three-day closed beta on the PlayStation 4 before the other platforms, and the Pro Edition will have the base game, the Season Pass, and a Steelbook with "additional bonus content." We don't know what those will be yet.
Well then, let's wait for that first trailer tonight.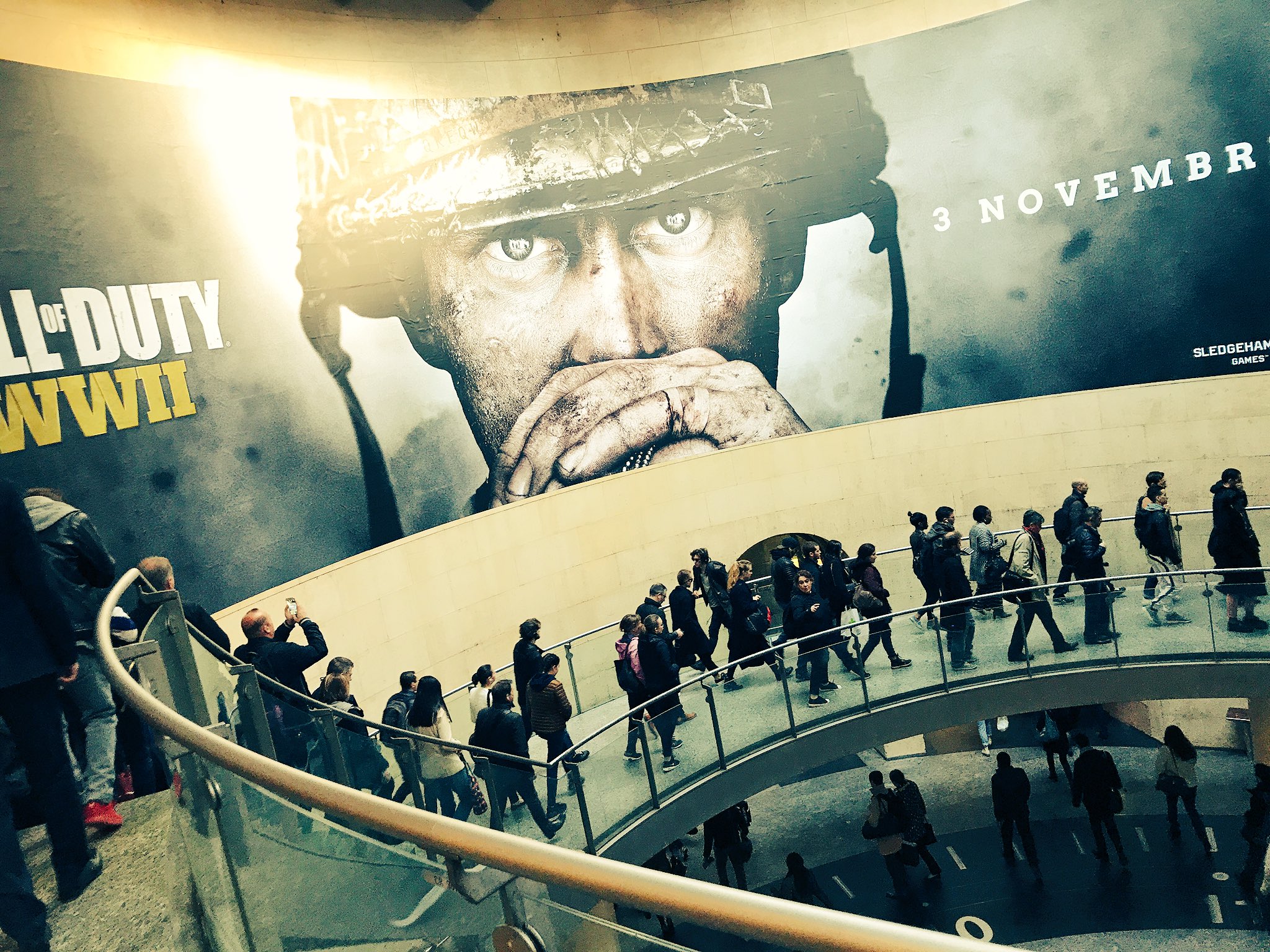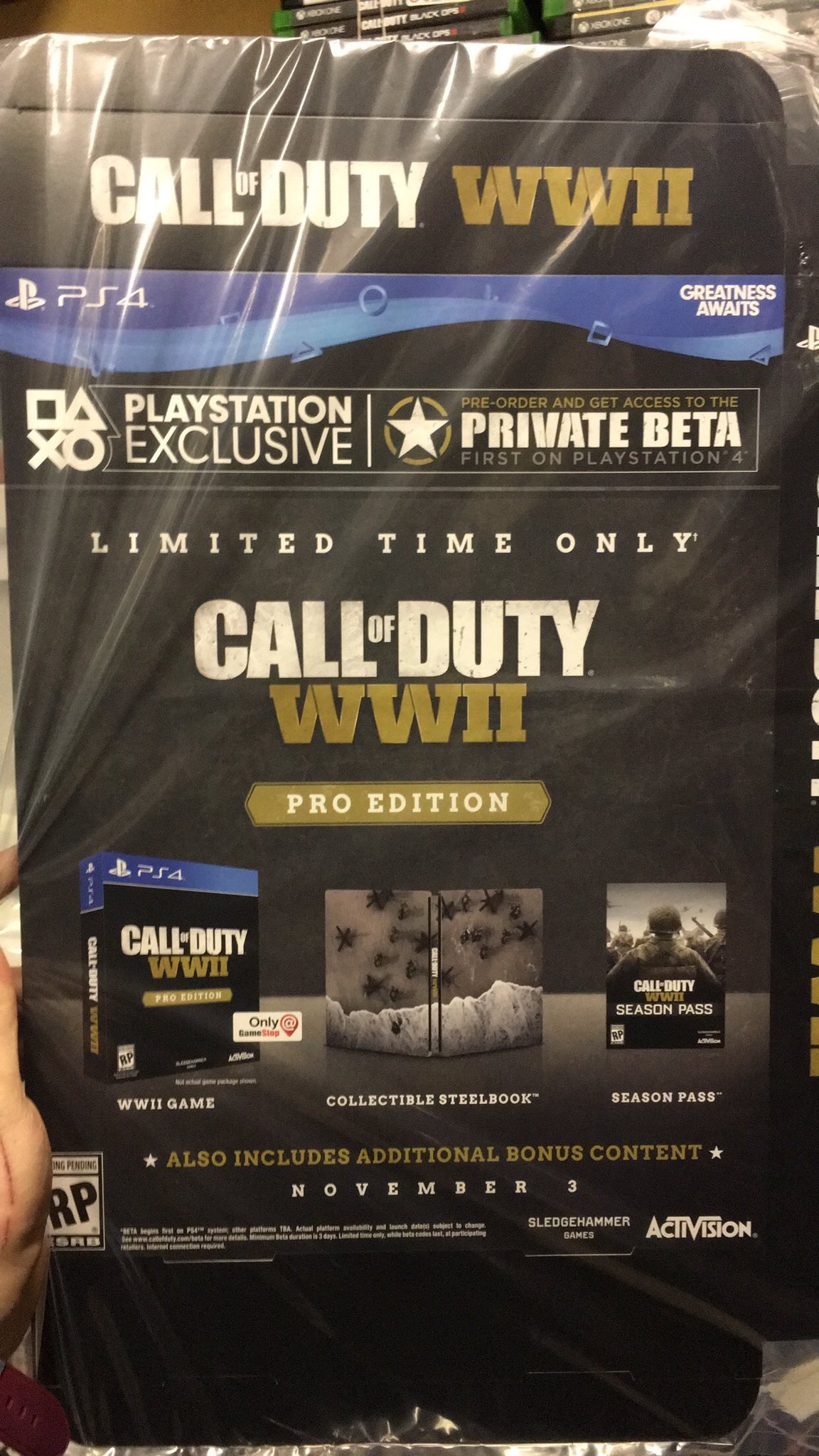 @charlieINTEL @Drift0r @TmarTn @PrestigeIsKey @ThunderS7ruck pic.twitter.com/0YbaHG6tWE

— BERNiE HiGHROLLER (@JEEZUSHiGH) April 25, 2017