Two PlayStation 4-exclusive games are working on a collaboration.
Let It Die's Twitter profile has tweeted the following: "LET IT DIE & Gravity Rush 2 will be teaming up for a collaboration. Get ready to dive into the action! More information will be coming soon!"
The timing is suspicious: we're less than two weeks away from E3, and seeing how the tweet is in English, the collaboration's results will not be something exclusive to Japan. We find it possible that an announcement will happen during Sony's E3 conference.
Maybe it's not going to be something basic like a costume swap between the two games… however, seeing Gravity Rush 2 getting NieR: Automata costumes, it could be a possibility that that's all the collaboration has for us in store. Roll on E3, let's see the result!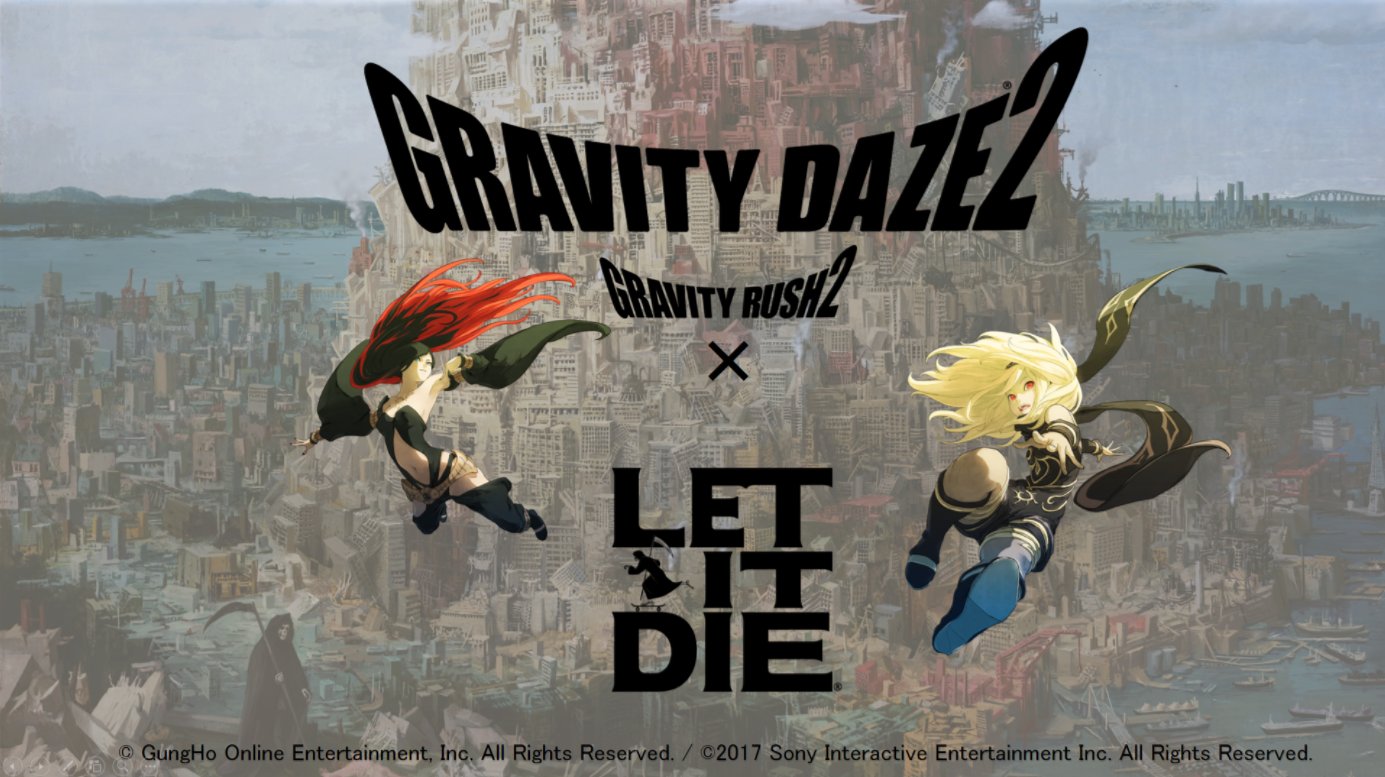 LET IT DIE & Gravity Rush 2 will be teaming up for a collaboration. Get ready to dive into the action! More information will be coming soon! pic.twitter.com/bkJr2w6Pdx

— LET IT DIE The Game (@LETITDIETheGame) June 2, 2017