Baldur's Gate III – And the company that revealed it is none other than Hasbro.
In an event held for its investors at the New York Toy Fair, Hasbro has announced that Baldur's Gate III is going to show up in Early Access later this year. Their presentation confirmed that no less than seven Dungeons & Dragons-based RPGs are in development. Two of them would be Baldur's Gate III and a new Dark Alliance (and the latter will also be on consoles!). Hasbro's plan is to release one Dungeons & Dragons RPG per YEAR (!)until 2025. And they know it the best, as Hasbro is the parent company of Wizards of the Coast, who have licensed Dungeons & Dragons' and Baldur's Gate's IP to Larian Studios so they can develop the third title in the series.
And Larian knows how Early Access works, as Divinity: Original Sin II also used this approach before its proper release, sealing away most of the plot, only offering a small slice of it. And Baldur's Gate III should show up on Steam Early Access later this year if Hasbro is to be believed.
Wizards of the Coast has opened and started staffing up a new studio, which is called Archetype Entertainment. It is composed mainly by ex-Bioware Austin veterans. This studio is confirmed to work on a sci-fi project, but we have no other information about this project. After BioWare, the devs will be in a more open environment, which should help them a lot.
Baldur's Gate III will also be on Google Stadia, and we can't wait for the full version. We think it will launch in 2021, or maybe 2022, and we wouldn't rule out a PlayStation 5 or Xbox Series X version. Good luck to Hasbro, though. One new RPG each year…
Source: PCGamer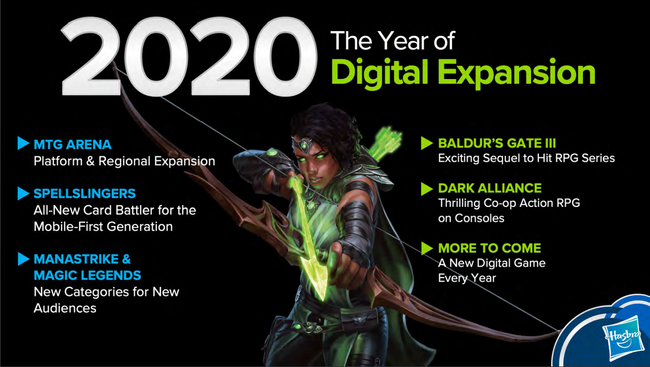 Please support our page theGeek.games on Patreon, so we can continue to write you the latest gaming, movie and tech news and reviews as an independent magazine.
Become a Patron!