After the PlayStation 5: The Future of Gaming event, the interest grew about the games that were announced there. But what titles became popular in this sense?
Ipricegroup published two lists that were created based on Google searches. They made two because the first one is for the PlayStation 5-exclusive titles, while the second list contains third-party, or multiplatform games. The differentiation makes sense because Sony Interactive Entertainment's games can now be seen from a different perspective, allowing us to see which one is the most interesting to us.
The first list has Guerrilla Games' Horizon Forbidden West with 25% of the searches. It's followed by Marvel's Spider-Man: Miles Morales (which is going to be standalone, smaller title, similarly to Uncharted: The Lost Legacy), then 12% was taken by Bluepoint Games and SIE Japan Studios' Demon's Souls remake, 8% went to Polyphony Digital's Gran Turismo 7, and 7% was for Square Enix and Luminous Productions' Final Fantasy XVI-like Project Athia. The second list has Capcom's Resident Evil taking the vast majority of the searches with a whopping 55%. A landslide later, we find IO Interactive's Hitman 3 (11%), then Capcom takes another spot on the roster with Pragmata (11%), followed by two smaller titles, namely Little Devil Inside (10%) and Bugsnax (6%).
On the ResetEra forums, an industry insider has confirmed the credibility of the following image below.
This is the first photo of the PlayStation 5 (NOT the devkit!). It's also the first manufactured PS5. Sony Interactive Entertainment did not comment on it yet, but going by the image, we can believe that the console will be huge. The image seems to underline what Digitimes claims, saying they test the console in June, and then the production would ramp in July (in the third quarter of the year) to have enough units for the launch.
The PlayStation 5 Standard Edition and the Blu-ray drive-lacking PlayStation 5 Digital Edition will launch this Holiday season. We already heard rumours about the release date and the price.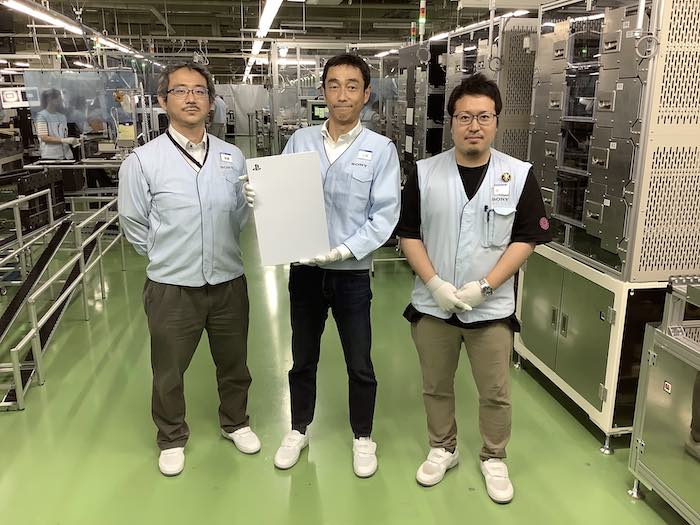 Please support our page theGeek.games on Patreon, so we can continue to write you the latest gaming, movie and tech news and reviews as an independent magazine.
Become a Patron!