OPINION – The 80-year-old actor has been playing iconic characters for nearly five decades, as well as excelling in smaller films, so we've rounded up his top ten movies.
Like many other famous Hollywood actors, Harrison Ford's career took off when the right doors opened for him. Literally, physical doors as well… As is the case in acting, Harrison struggled to get his career off the ground. He was cast as an extra in a number of films, but Columbia Pictures labelled him as having "no future" in Hollywood. With a family and children to look after, he knew he needed a job with a steady income. So Ford started working as a carpenter to support his family.
"I fed my family by being a carpenter and started to pick and choose from the roles that came up," Ford said. "I could afford to hold out until I found something better. But I never gave up my ambition to be an actor. I was frustrated, but I never felt defeated by my frustration."
But all Ford's hard work and determination paid off when he befriended Hollywood casting director Fred Roos. Roos saw the potential in Ford and set him up with an opportunity for a Star Wars casting call. Roos reportedly insisted that Ford audition with director George Lucas – even though the actor had already landed a small role in American Graffiti. Ford was cast as Han Solo, and his career took off from there.
Although the actor will turn 80 this year, he still plans to return to cinemas with the latest Indiana Jones, which is expected to premiere on 30 June 2023. So let's take a look at Harrison Ford's best performances, in films and film franchises, from the least to the best.
What Lies Beneath (2000)
What Lies Beneath is a rare bird in Harrison Ford's filmography – it's Ford's first foray into the horror genre, and (for a change) he doesn't exactly play a nice guy. Ford plays Dr Norman Spencer, a Vermont college scientist obsessed with his work and has a contentious relationship with his wife Claire (Michelle Pfeiffer). When Claire meets a sobbing Mary who lives next door and fears she will "disappear", Claire becomes suspicious when she sees Mary's husband throw what appears to be a dead body into the trunk of her car. Claire's suspicions further anger Norman, and events soon turn tragic. But audiences responded, with the film grossing over $291 million at the worldwide box office.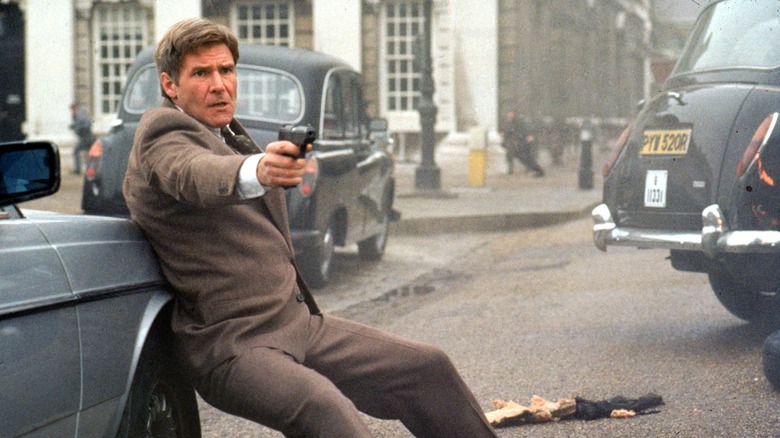 The Jack Ryan series (1992, 1994)
Ford appears as the famous Tom Clancy character Jack Ryan's second and third instalments of the spy film series, The Manly Games (1992) and Mortal Peril (1994). In the five-episode series, Ford is the only actor to appear twice as Jack Ryan (for the record, the other Ryans were Alec Baldwin, Ben Affleck and Chris Pine). In both films, directed by Australian ace director Phillip Noyce, Ford was perfect as Tom Clancy, a stoic in appearance and not prone to violence, but when threatened, watch out! The two better films in the series.
Extraordinary Measures (2010)
The Desperate Struggle tells the true story of parents who will do almost anything to save their children's lives with life-threatening illnesses. Harrison Ford plays scientist Robert Stonehill, who the Crowley family contacts. They hope he will be able to help their children suffering from Pompe disease, a rare genetic disorder that typically kills most children in early childhood. The Crowley family is asking Stonehill for help because he is the best in the business. But his sarcastic and eccentric personality makes him difficult to work with, and Ford gives a realistically believable performance as the unethical yet conscientious scientist.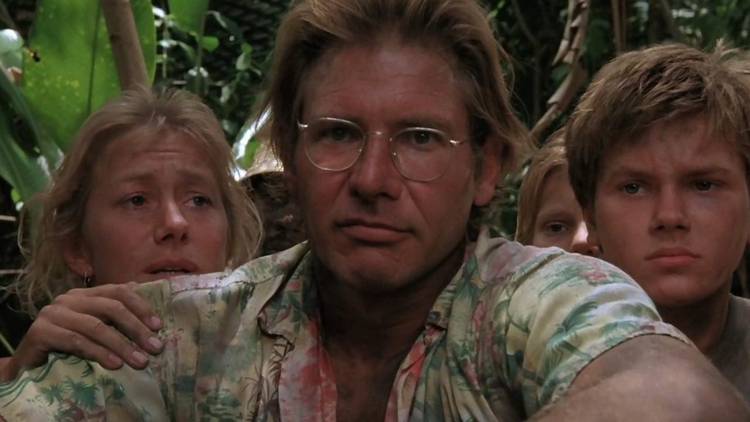 The Mosquito Coast (1986)
Based on the novel of the same name by American author Paul Theroux, The Mosquito Coast tells the story of an American family whose lives are turned upside down by the decision to leave consumerism behind. They leave the United States and travel to the jungles of Central America, where they seek a simpler life and freedom from the constraints of the modern world. But father and family man Allie Fox (Harrison Ford) soon goes too far and makes his family's life a living hell. For Ford, it's a different role, as he plays a paranoid man searching for the "perfect life" and is willing to go to extreme measures to achieve it. Unlike most of his characters, this one is directly obnoxious (just as in the aforementioned Unburied Past), and he excelled at it. The result is a fascinating and strange character study.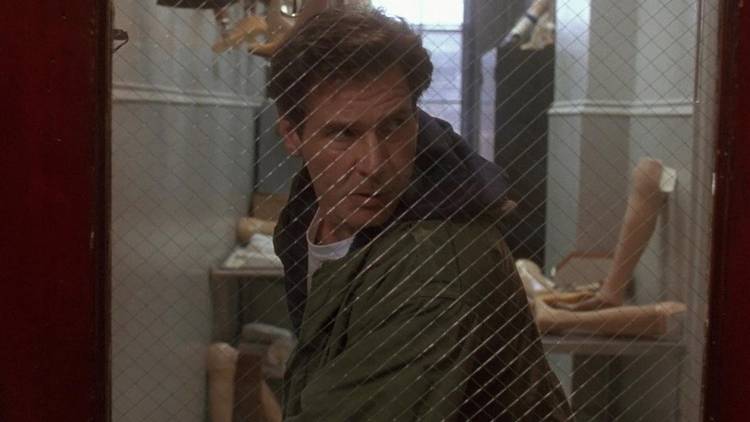 The Fugitive (1993)
The Fugitive stars Harrison Ford as Richard Kimble, a man on the run from the law after being wrongly accused of murdering his wife. Kimble is now confused and clueless as to who committed the crime, and must sort out all the pieces before the law catches up with him. Indeed he does, as we see Ford bring deep pain to his character as he desperately tries to stay one step ahead of the law to solve the crime. The Fugitive has been popular with film critics and audiences alike, and has received high ratings on Rotten Tomatoes, 96%, and 89% from the general public. In addition, the film has been tagged, "This thrilling and intense high-impact chase thriller is a model of taut and effective formula filmmaking, and Harrison Ford is at his madcap best".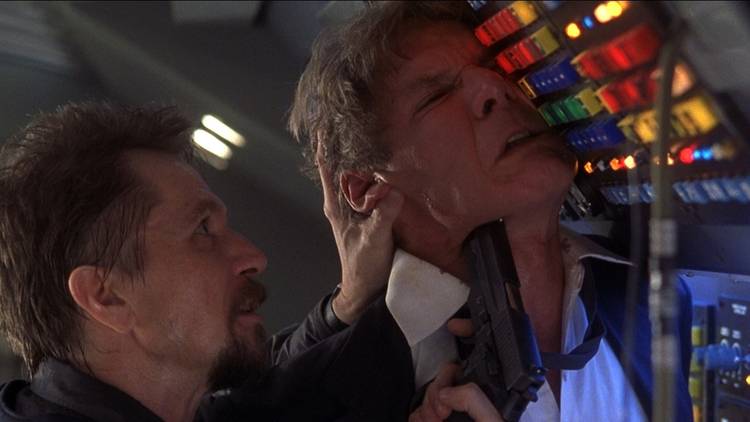 Air Force One (1997)
At a diplomatic dinner in Moscow, Russia, US President James Marshall (Harrison Ford) promised never to negotiate with terrorists again. But he may not be able to keep his promise when Russian terrorists hijack the plane carrying President Marshall home. As the terrorists threaten his wife and daughter, President Marshall must use his wits and his experience as a veteran to save his family and those on board. While the cinematic effects of Air Force One may not have aged well, Harrison Ford's acting stands the test of time. He proves that a president can be a great leader while also being ballsy and highly decisive.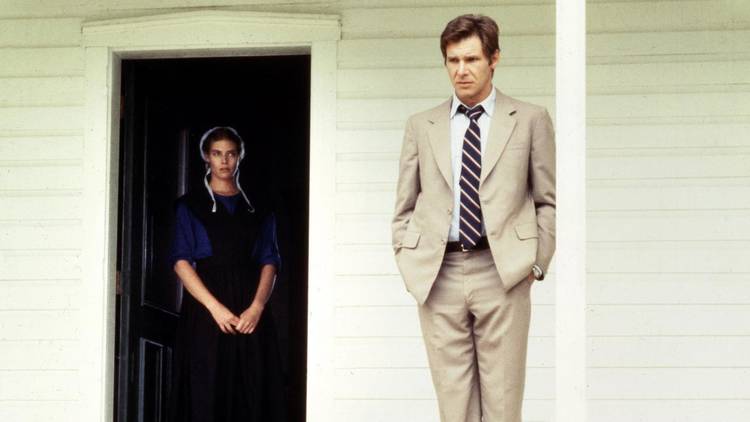 Witness (1985)
Although Harrison Ford may never have won an Academy Award, he was nominated for Best Actor in a Leading Role as John Book in the 1985 crime drama Witness. In Witness, Ford's character is a police officer who defends an Amish mother and son who witnesses a brutal murder. The trio flees to the Amish countryside, where Book soon develops feelings for the woman he is protecting. In addition, complications soon arise over the murder. The film also has a high Rotten Tomatoes rating (93%) and a solid audience score (80%); its unique setting and plot set the film apart, while Ford and the great director Peter Weir bring an incredible amount of empathy to the film.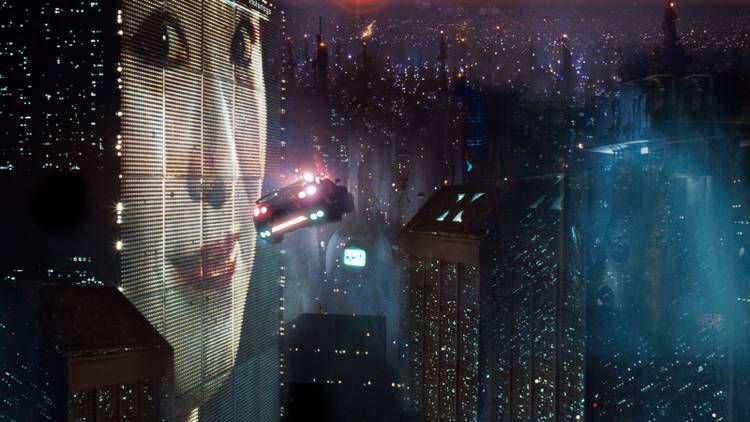 3. Blade Runner films (1982-2017)
In this sci-fi/action film, Harrison Ford plays Rick Deckard, a bounty hunter tasked with eliminating four escaped Replicants. Based on the Philip K. Dick novel, Blade Runner (or, as one of the more clichéd Hungarian titles to date, The Bounty Hunter) is one of those thought-provoking films that has sparked thousands of theories and conversations. To this day, people speculate about one of the unanswered questions in the film: is Rick Deckard human or replicant? When replicants show more human emotion than the humans who created them, who is more human?
What's even more interesting is that director Ridley Scott and Harrison Ford disagreed on the question, and both took different positions. While the real answer may be ambiguous, it is a testament to Ford's acting ability, as his character's background was not clear, yet he still managed to deliver a strong performance.
Harrison Ford also appeared in Blade Runner 2049, playing the same character (and as he had already aged there, this film 'settled' the question of Decard not being a replicant), but here the lead was Ryan Gosling.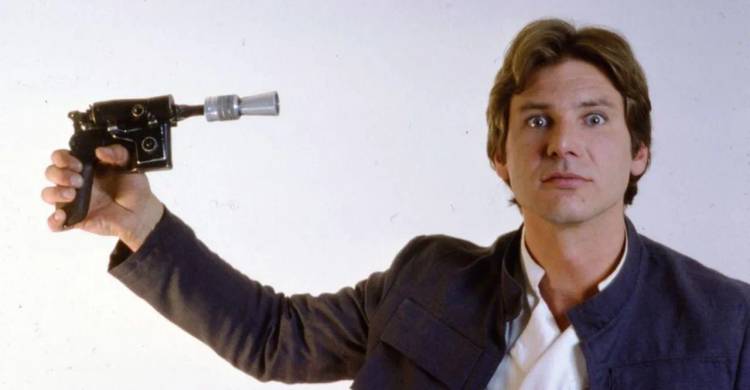 2. The Star Wars movies (1977-2015)
"You know, sometimes I surprise myself." Harrison Ford wowed everyone with his groundbreaking performance as Han Solo in the Star Wars films, which was extremely charismatic, charming and entertaining all at the same time. From cynical and lonely smuggler to hero of the galaxy, Ford brought humanity to Solo, making him likeable and endearing. He was the "bad boy" we all secretly admired. In addition to being the voice of some of the wittiest lines in the Star Wars franchise, Solo is also the darling of the movies. His relationship with Carrie Fisher, who played Princess Leia, went down in history as one of the best romances in movie history. "I think you can't bear losing sight of a handsome boy like me." – Han Solo says to Leia, who, just for fun, replies that she would kiss a Vookie before kissing Solo.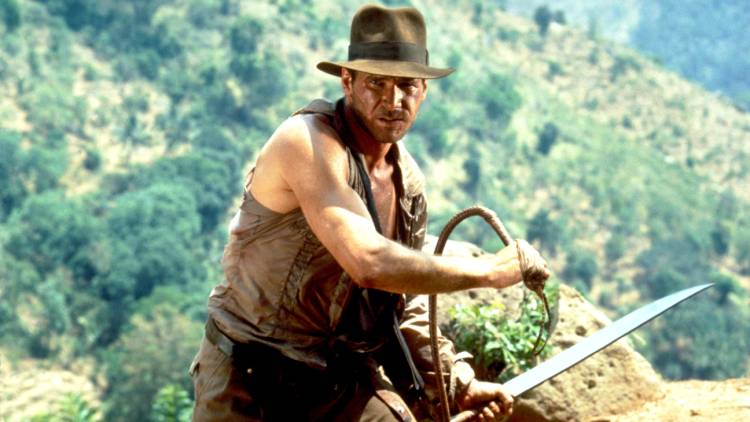 1. The Indiana Jones films (1981-2023)
"You call that archeology?" The Indiana Jones series is one of Harrison Ford's best-known films. From his brown hat to his whiplash, the Indiana Jones character is a true icon, adored by almost everyone. As a classic action hero, Harrison Ford is everything that makes a superhero and adventurer truly likable: handsome, charismatic, witty, tough, and even a little arrogant.
Today, Indiana Jones is one of the greatest action/adventure heroes of all time, and we're not done seeing it, since filming for Indiana Jones 5 officially wrapped in February. While it's hard to imagine another actor wearing the maroon hat and cracking the whip, the Indy we all know and love was almost never born. After all, Harrison Ford wasn't director Steven Spielberg's first choice, as the role was originally supposed to go to Tom Selleck. However, Selleck had previously worked on the TV series Magnum, which was popular in Hungary at the time, and since he was bound by his contract, the role was given to Ford, and the rest is movie history.