There is no Call of Duty without collector's edition(s).
The Australian EB Games (this company's American version became GameSpot) revealed on Twitter what the Call of Duty: WWII's Pro Valor Edition will contain. Aside from the game's Pro Edition (season pass + steelbook), you'll get a Bloodraven Sword Pin, a 24″ x 26″ Nazi Zombies poster, and a few Divisions patches. We saved the best for the last: the box will also have a bronze statue, probably inspired by the D-Day events. The poster looks exciting, to be honest. The price in Australia is 270 dollars, which is roughly 180 USD. There's also a basic Valor edition, which drops the season pass and keeps everything else for 230 AUD, which is roughly 160 USD.
Call of Duty: WWII is developed by 2014's Advanced Warfare's team, Sledgehammer. It is going to launch on November 3 on PlayStation 4, Xbox One, and PC.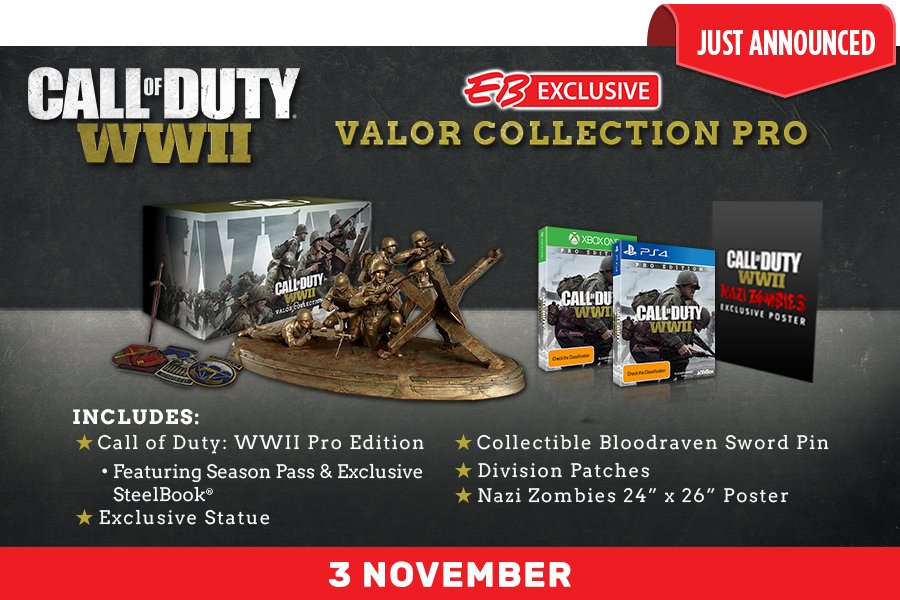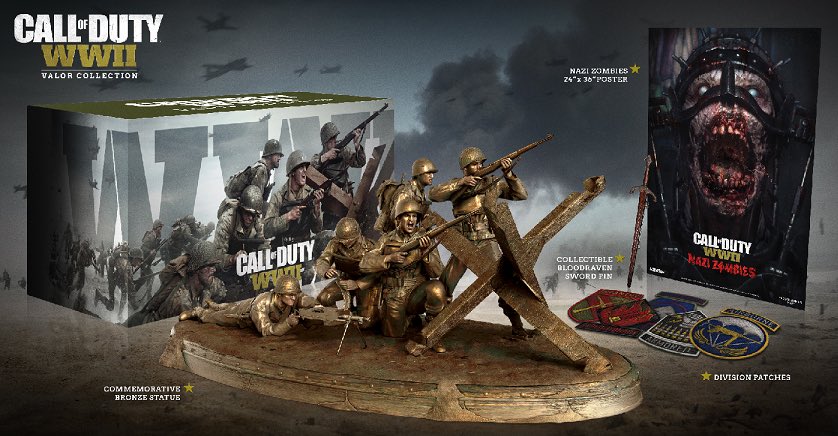 Just announced: The Call of Duty WWII Valor Collection!

Take home a piece of Call of Duty history: https://t.co/jJrzNsau9M pic.twitter.com/ELwDjrTYAS

— EB Games Australia (@EBGamesAus) August 4, 2017