Konami is reviving Silent Hill. Wow, it looks like the Japanese company remembers the franchise after Pro Evolution Soccer after all.
Konami announced on Yahoo Finance that Silent Hill is getting a new product. Let's see what Tom Jingoli, the company's executive vice president and chief commercial officer, says: "Konami's aim is empowering operators with exceptional entertainment to reach and engage today's players and beyond. We are actively leveraging a combination of top technology, talent, design, and development to deliver a host of new products at this year's event, through the immediate years to come.
This cabinet is a striking combination of sleek entertainment, premium packaging, and player comfort, backed by a rich library of original titles. Everything, including its shape, screens, betting surface, and available merchandising, has been engineered to maximize both player experience and operational results. This latest cabinet is the first glimpse at great things to come from Konami."
Under the event, Jingoli meant the Las Vegas Global Gambling Expo. Here, Konami will reveal "thrilling scenes, sounds, and characters." Wait a minute. A gambling expo? Yes. And now, we'll take a deep breath and say it: Silent Hill's new game is a slot machine. It is called Silent Hill: Escape. No comment…
Konami has pulled something similar with Silent Hill about four years ago: they revealed a pachinko, a machine that is popular in Japan, using Silent Hill content (just as when Silent Hills was effectively shot behind Konami's shed, as Hideo Kojima was leaving the company). Konami is comfortable with pachinkos as they get a ton of cash from them, and it's not the first time they did something similar: they also made a Metal Gear Solid 3 pachinko with the FOX Engine…
So Silent Hill is now… a slot machine.
Source: PSL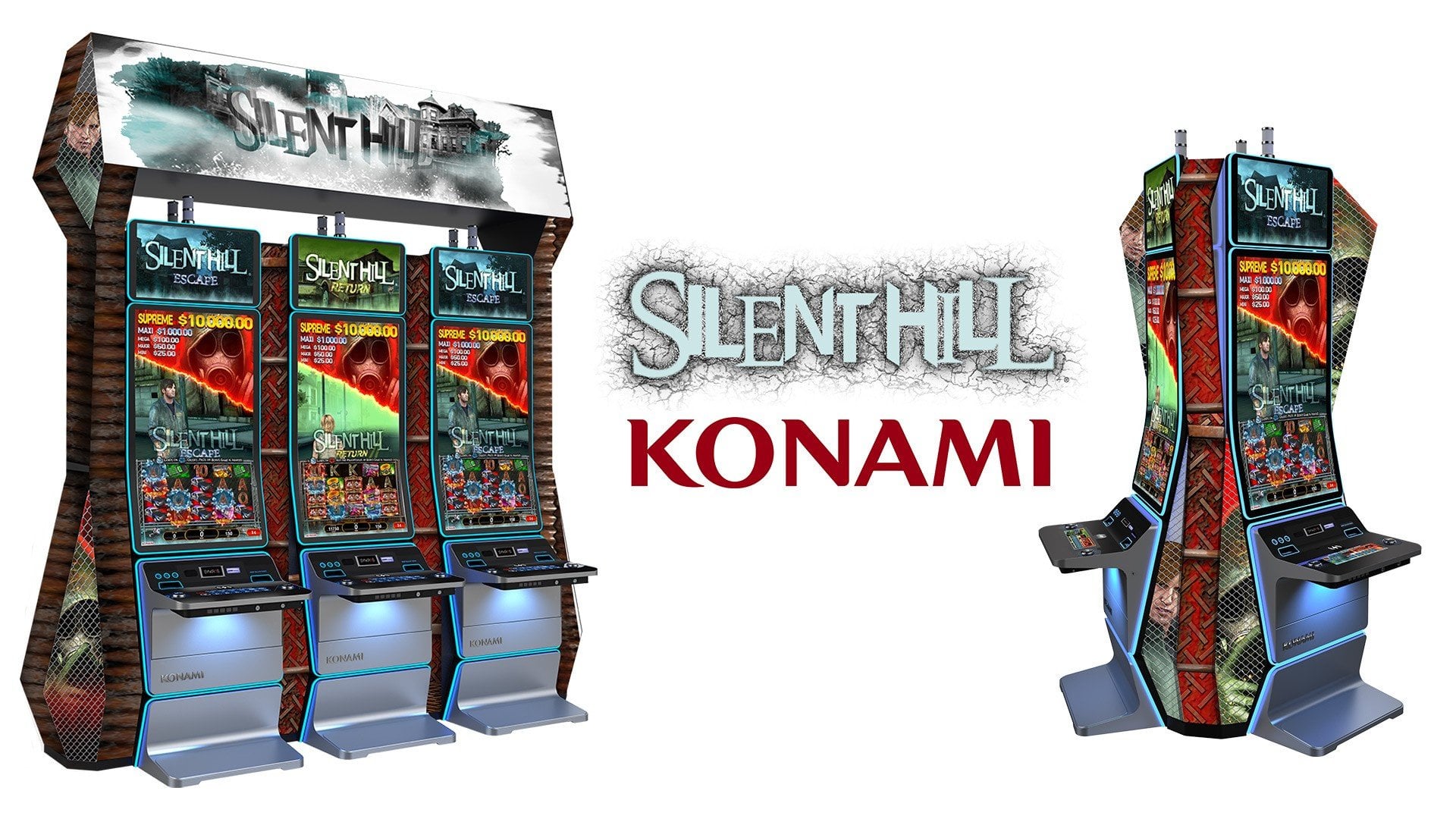 Please support our page theGeek.games on Patreon, so we can continue to write you the latest gaming, movie and tech news and reviews as an independent magazine.
Become a Patron!