The South Korean Game Rating and Administration Committee revealed that two games, Catherine: Full Body and XCOM 2 Collection might be heading to the Nintendo Switch shortly.
The first suspicious title is Catherine: Full Body. The game's original version first launched in February 2011 on PlayStation 3 and Xbox 360 (North America was next in July 2011, and Europe followed in February 2012, respectively – the latter region had no direct publisher for Atlus). It was a puzzle game from the team of Persona (which was noticeable in the art style). It got an upgraded, extended version as Catherine: Full Body. It was released on PlayStation 4, PC (Steam), and Japan even got a PlayStation Vita (!) version in 2019 – the work was done by Studio Zero, which is Katsura Hashino's team. He's the producer of the Persona series (as well as the director of 3 and 5), so the upgrade work was done in-house.
XCOM 2 was done by Firaxis, and it first launched in February 2016 on PC, Mac, and Linux, followed by a PlayStation 4 and Xbox One version in September of that year. The turn-based strategy game, which was the sequel of 2012's XCOM: Enemy Unknown, got a standalone expansion as well in 2018, which was called War of the Chosen. (XCOM 2 Collection contains both the base game and this expansion.)
Both games are expected to get a Nintendo Switch port! On the following two images, you can see them in the list at entries 42 and 56. These two ports are just as badly kept secrets as Metro Redux Bundle's Switch port – we talked about it months before it got officially announced, and at the end of the day, we were right.
So the Nintendo Switch, which is going to be three years old soon, continues to get the ports. Shortly, BioShock could also join the platform, as Taiwan's Digital Game Rating Committee has rated both BioShock: The Collection, as well as BioShock Remastered, BioShock 2 Remastered, and BioShock Infinite: The Complete Edition separately, too.
We just have to wait until Nintendo officially confirms it all. (Perhaps during a Nintendo Direct.)
Source: Gematsu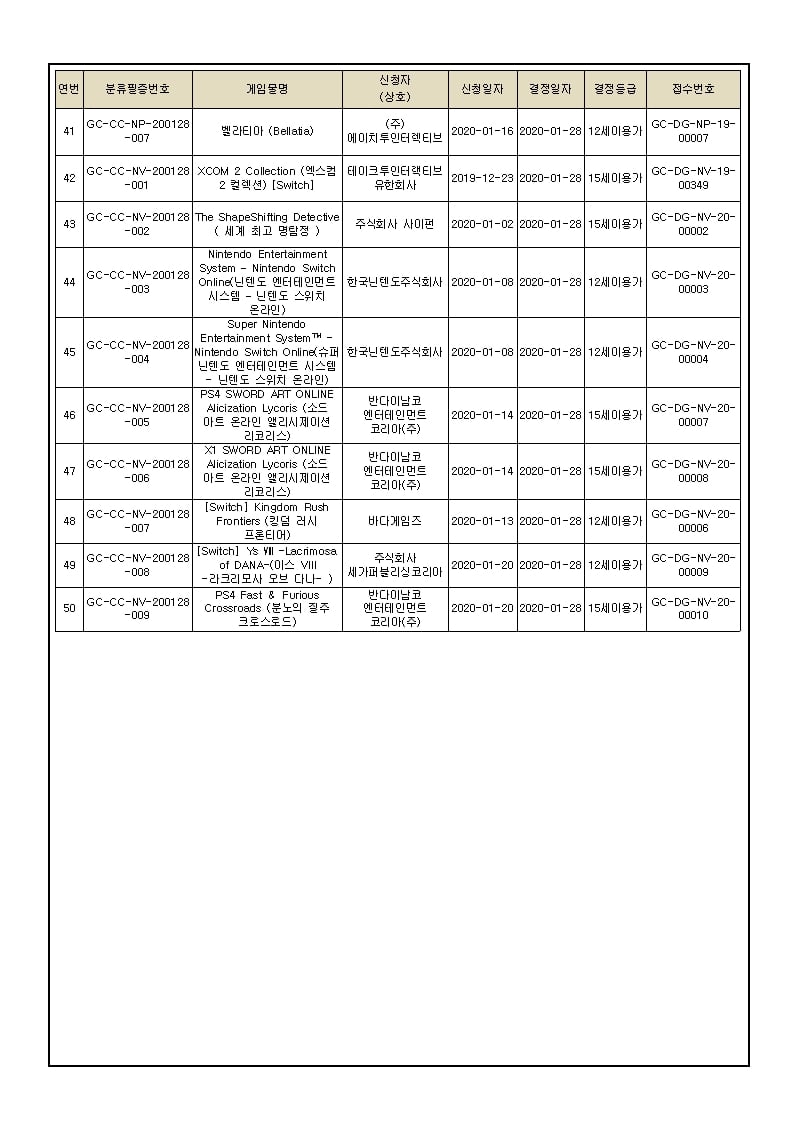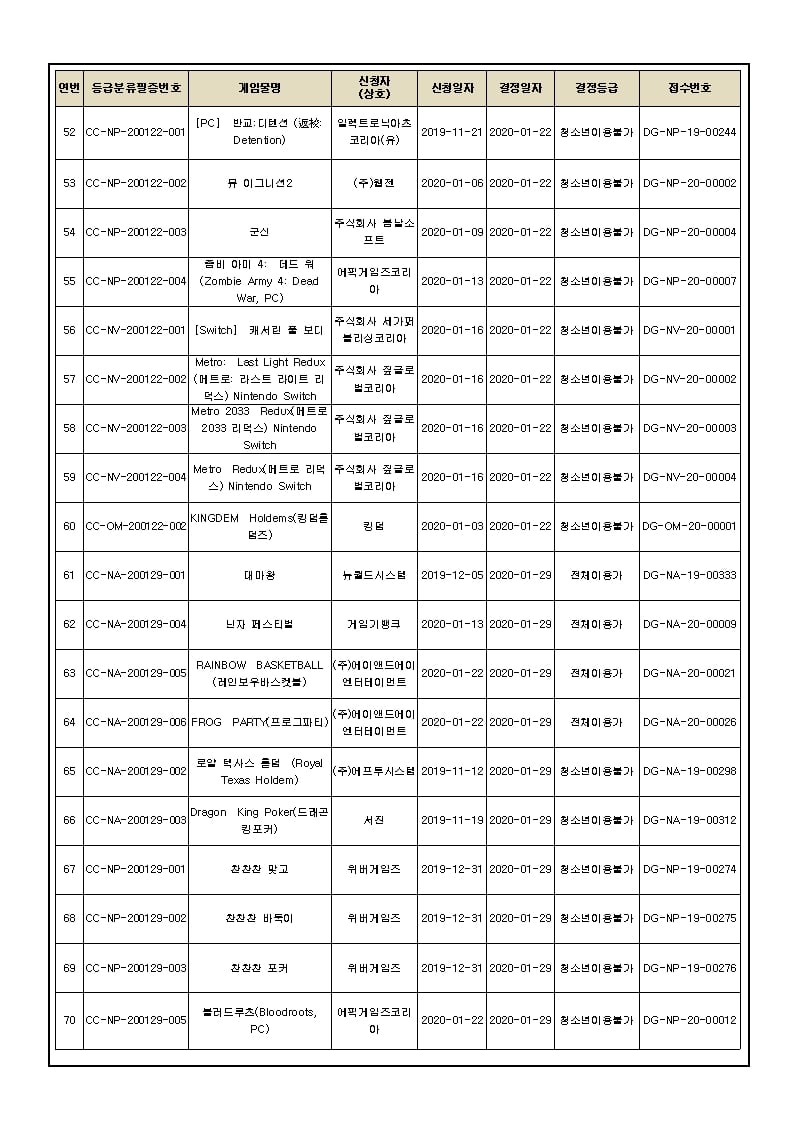 Please support our page theGeek.games on Patreon, so we can continue to write you the latest gaming, movie and tech news and reviews as an independent magazine.
Become a Patron!