REVIEW – I have no idea what the point was behind porting a 2004 Kingdom Under Fire: The Crusaders Xbox game. (Xbox. Not 360. Not One. Not the new Xbox…) Especially 1.5 decades after the original. I also don't see why it had to be done in such a forgettable way. It's a good game, but in a questionable quality port, that doesn't seem to show a lot of improvement over the original.
*heavy metal hand maybe?*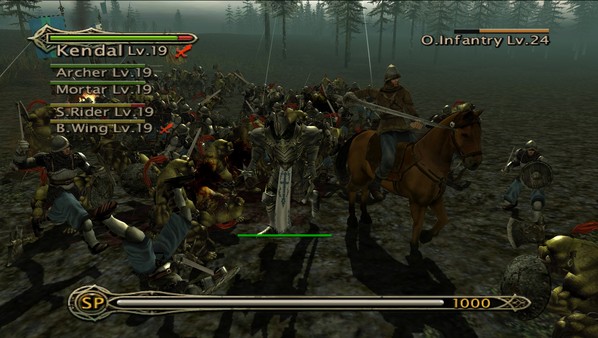 11
…years were needed for Blueside to create Kingdom Under Fire II. It was released in 2019, and the devs probably thought that they'll quickly cash grab by re-releasing the first game on PC to promote the combination of the gameplay with RTS and third-person hack'n'slash elements. These two genres are quite different from each other, but they are mixed here – although we'll mostly see the battles from a distance (giving the tasks to your soldiers via a minimap), when the two sides meet on the battlefield, then we take control of the protagonist, giving us an easier way to get through the enemies than before. Writing this sentence made me think of Dynasty Warriors, but not DW9, as that game is utterly terrible. KUF:TC (I could save myself time by writing the full name down, but I'll only do it at the end), however, isn't, and it also provides satisfaction and successes to even those who are utter failures at strategy (points at self), but you should start to get the hang of things right at the start, especially when it comes to the execution and the timing of the special moves, or you won't get far. Let's just say that you'll need to learn a lot of things in the first few missions and the training in between them; your "building" will fall without a proper base under it.
Yet, I can't recommend the PC port of KUF:TC, as the developers, in my opinion, did not consider how they could move the game from the Pentium III-based Xbox over to the PC in proper quality. Back in the day, the editor-in-chief of this site has had some significantly harsh words towards the original PC ports of Devil May Cry 3: Special Edition and Resident Evil 4. I'd like to say the same things here – terrible port, terrible port, terrible port – they haven't done much to hide the Xbox origins. If I don't have an Xbox controller, then the button layout doesn't help me much. Oh, I'd look at the layout in the game again, oh but wait, the game doesn't stop, and for f___s sake, I don't see a damn thing due to the camera being ludicrous and garbage. Okay, you can move the camera by holding the ALT button and moving the mouse, but that has just as much use as me using the chroma key on Sony Vegas and applying the Vodkafone logo to an elderly lady in a press conference – absolutely nothing. Of course, things work just as intended on the minimap at least.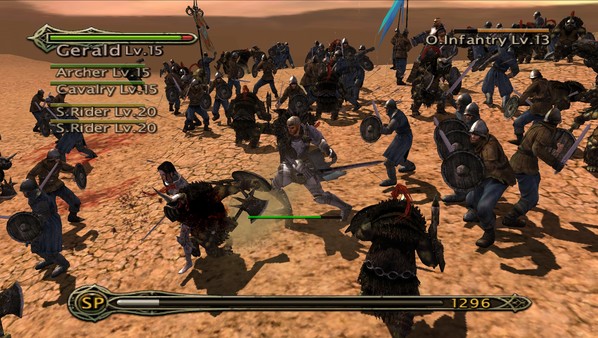 P.O.R.T = Pathetic, Obliterating, Ridiculous, Terrible
That's not all: the game looks as it did on the original Xbox sixteen years ago. Okay, you can change to an HD resolution, and you have widescreen support as well, but that's it. The game runs at thirty frames per second. I'm not going to talk shit about KUF:TC because it looks all so green and grey, but the game's visuals are outdated! The heavy metal soundtrack, on the other hand, fits the game (but they managed to KUFc up the audio balance on this front – a few sounds a little too loud, such as those archers, wtf?), and it does have a wonderful ambience when your plan pays off dividends, meaning your group successfully eliminates the other team without any significant casualties. I have to say that my rating is _NOT_ for the game itself but its PORT! (I didn't even mention that a few times, the game crashed.
That's a good thing to have. Yes, siree.) Previously, I had games where I had a terrible score only because of the port while mentioning the positives of the games themselves. This game is still worth a 7 or a 7.5 out of 10 even today, as it mixes tactics with combat with depth, although learning it is almost ridiculously difficult, and it does kick your ass in just a couple of hours if you are unprepared.
lolnothx
So my rating is a 6 out of 10 because you can get used to the port, but releasing it in such a state is incredible. Kingdom Under Fire: The Crusaders is a recommended game, but not in its PC port. The medieval fights were nailed (the Steam reviews are highly positive as well), and the product itself is mostly alright. But if you have it on Xbox, I don't see why you should get it on PC, especially if it's done in such a manner. Still, you might get this game for twenty dollars or euros. There are four campaigns with ten missions at least per campaign. There is variety. It felt a bit like Total War light. So I'd not say the game sucks. Its port does. If you don't want linearity, play Kendal's or Regnier's campaign, and try to get a controller, as the game doesn't seem to work right on a keyboard and a mouse. Let me emphasize: the game is a 7.5/10, the PC port is a 6/10.
-V-
Please support our page theGeek.games on Patreon, so we can continue to write you the latest gaming, movie and tech news and reviews as an independent magazine.
Become a Patron!

Pro:
+ Tactical gameplay
+ …which, if done right, raises the ambience
+ Decent soundtrack
Against:
– A few (?) issues in the port
– The camera controls
– It's not that easy
---
Publisher: Blueside
Developer: Blueside
Genre: RTS hack'n'slash
Release date: February 28, 2020
Kingdom Under Fire: The Crusaders
Gameplay - 5.2
Graphics - 2.8
Story - 7.6
Music/Audio - 6.4
Ambience - 8