If you considered sharing access or selling it, you shouldn't do it – Sony is strictly vigorous about this subject.
According to GamerBraves, users who sold their PlayStation Network accounts to give the lucky buyers access got banned, and those who claimed the games got a temporary ban of up to two months. The trick is that you pay for the access, log in with the credentials, claim the games of the collection you want, give the account back, and then play the games from your library.
PSNine's forums also discuss the subject, and those who got into doing the trick got the short end of the stick: the following image below showcases a ban message in Chinese.
The PlayStation 5 has been sold out, and the stocks are still lacking (thanks to scalpers who use scripts to near immediately buy up all the new consoles to resell them at a double or triple price, we discussed this before), but selling access is brought up because the PlayStation Plus Collection is not limiting the games' access to PlayStation 5 – you can play the titles on PlayStation 4, too.
Let's quote ourselves on what PlayStation 4 games the PlayStation Plus Collection has: "the Sony Interactive Entertainment Worldwide Studios games include Bloodborne, Days Gone, Detroit: Become Human, God of War, InFAMOUS: Second Son, Ratchet and Clank, The Last Guardian, The Last of Us Remastered, Until Dawn, and Uncharted 4: A Thief's End; while the third-party games are the following: Batman: Arkham Knight, Battlefield 1, Call of Duty: Black Ops III – Zombies Chronicles Edition, Crash Bandicoot N. Sane Trilogy, Fallout 4, Final Fantasy XV Royal Edition, Monster Hunter: World, Mortal Kombat X, Persona 5, and Resident Evil 7 biohazard."
Don't trick the system, because you will be caught.
Source: PSU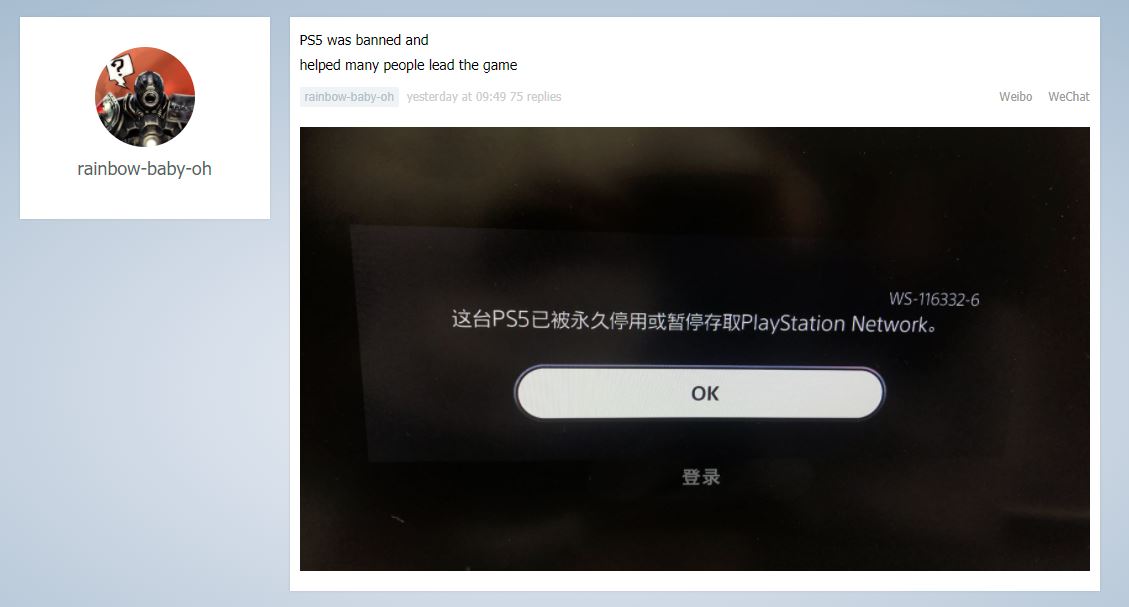 Please support our page theGeek.games on Patreon, so we can continue to write you the latest gaming, movie and tech news and reviews as an independent magazine.
Become a Patron!