MOVIE REVIEW – Stroke of genius or total rip-off? Malignant, the latest film from horror master James Wan left us with mixed feelings.
Since its sneaky release last week, Malignant has brought with it a wave of perplexity. Indeed, the film by James Wan, creator of the cult franchises Saw, Conjuring and Insidious, proves to be as much booed as appreciated. Yet, God knows that the story of this young woman, capable of viewing the crimes of a serial killer in real-time, seemed promising. Is James Wan running out of steam after venturing into blockbusters with Fast & Furious 7 and Aquaman? Or would his attempt at parodic horror simply be misunderstood? It's hard to decide…
A tired James Wan?
Let's face it, with Malignant, James Wan doesn't revolutionize the genre. Once again, the director skims over his favourite clichés. The large, a priori haunted house, a family unit that is relatively badly damaged and countless camera movements. Everywhere, all the time. To the point of nausea, of getting lost in the scenery. Where in Conjuring or Insidious, James Wan had developed a particular ability to offer a lot with few effects, here the director loses himself in a profusion of means. Also, in the use of digital technology. Rarely has a film signed by the master vomited so much CGI onto the screen, even to the point of becoming ridiculous.
Especially since this hour and a half sometimes seems like an eternity, so much so that the script gets lost in tunnels of complex explanations. But when you think about it, the resolution is not so surprising, considering the leads given. Moreover, suppose we usually appreciate the director's penchant for the pop culture and its references in Malignant. In that case, the nods to DePalma's Sisters in Blood are almost parody, and the chosen soundtrack flirts with bad taste. The acting is also lacking, same as the dialogue. Does James Wan have nothing more to offer in the horror genre? Has he given birth to his first miss? Good question.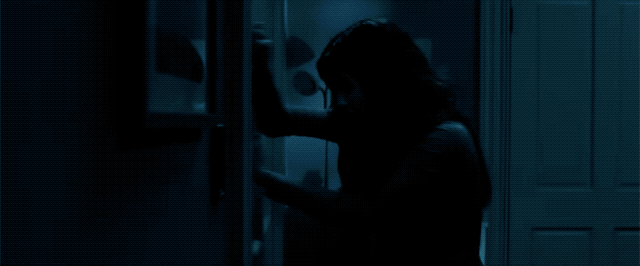 Or a genius of self-parody?
Seeing Malignant, one almost wonders if, on the contrary, this joker is not knowingly laughing in the face of these new audiovisual actors. Indeed, everything in the film rhymes with parody. From the detective duo – reminiscent of Danny Pino and Tracie Thoms in Cold Case – to the script's development, which resembles an entirely freewheeling Saw. Particular camera angles also give the impression of being too much, like this unbridled shot above the creepy haunted house. It's hard to imagine that a brain capable of conceiving a horror film as deft as Insidious could produce such grotesque images without an ulterior motive.
Also, some scenes do turn out to be funny, such as when our boogeyman takes on his fellow prisoners, all of whom are straight out of the worst clichés of the genre. If this is not a deliberate intention to make people laugh… In this case, James Wan's skull must have hit a wall hard. And this on several occasions. So we have our doubts. All the more so as in terms of pure horror, Malignant does not lack good ideas of direction. Notably, in this use of camera movements, which do indeed lose us in the setting. But on purpose. James Wan has not lost his talent for subjective shots either, which lock us into a natural feeling of unease. So, MISLEADING, purulent lousy movie or an unspoken parody? The question remains open until posterity.
-BadSector-
Malignant
Direction - 6.8
Acting - 5.8
Story - 5.6
Visuals/music - 8.2
Ambiance - 7.1
6.7
FAIR
MISLEADING, purulent lousy movie or an unspoken parody? The question remains open until posterity.