Emulation of N64 games in the higher-tier Nintendo Switch Online service is slowly improving.
The Nintendo Switch Online Expansion Pack category was launched in October (allowing access to SEGA Mega Drive/Genesis games in addition to Nintendo 64 titles, for example) and was not received well: the emulation of N64 games was not the best, and you couldn't change the button layout, for example. In a few games, the sound is lagging, and in the case of The Legend of Zelda: Ocarina of Time, the comparison below the paragraph shows that the handling of the fog on the Switch is abysmal.
In November, Doug Bowser, Nintendo's US president, uncharacteristically went on record to say that the Nintendo Switch Online's N64 emulation criticisms are being taken very seriously. And it's been two months since then, and Banjo-Kazooie has joined the service… but that wasn't the only thing that happened in the background, as it seems like the big N did take the figurative slap well, as the emulation slowly started to move in the right direction. For example, the water quality in Ocarina of Time is no longer abysmal, but the fog is perhaps still missing.
According to LuigiBlood, a data miner, the Japanese company has not modified the game's ROM files, which could be a sign that the console's emulator has been improved. But there is a long way to go: Yoshi's Story, Paper Mario and Dr Mario 64 are all graphically flawed. The Controller Pak is not supported (i.e. the memory card is not working…), but it is not currently enabled from a user perspective, although it is in the code.
Twenty more titles could be added to the Nintendo 64 game library, so there could be at least 38 games on Nintendo Switch Online, MondoMega reports, which would be 17 more N64 titles than on the Wii and Wii U Virtual Console…
So Nintendo is slowly, very slowly indeed, improving the quality, but it's worth asking the question: why didn't they wait a little longer to launch the service?
Source: VGC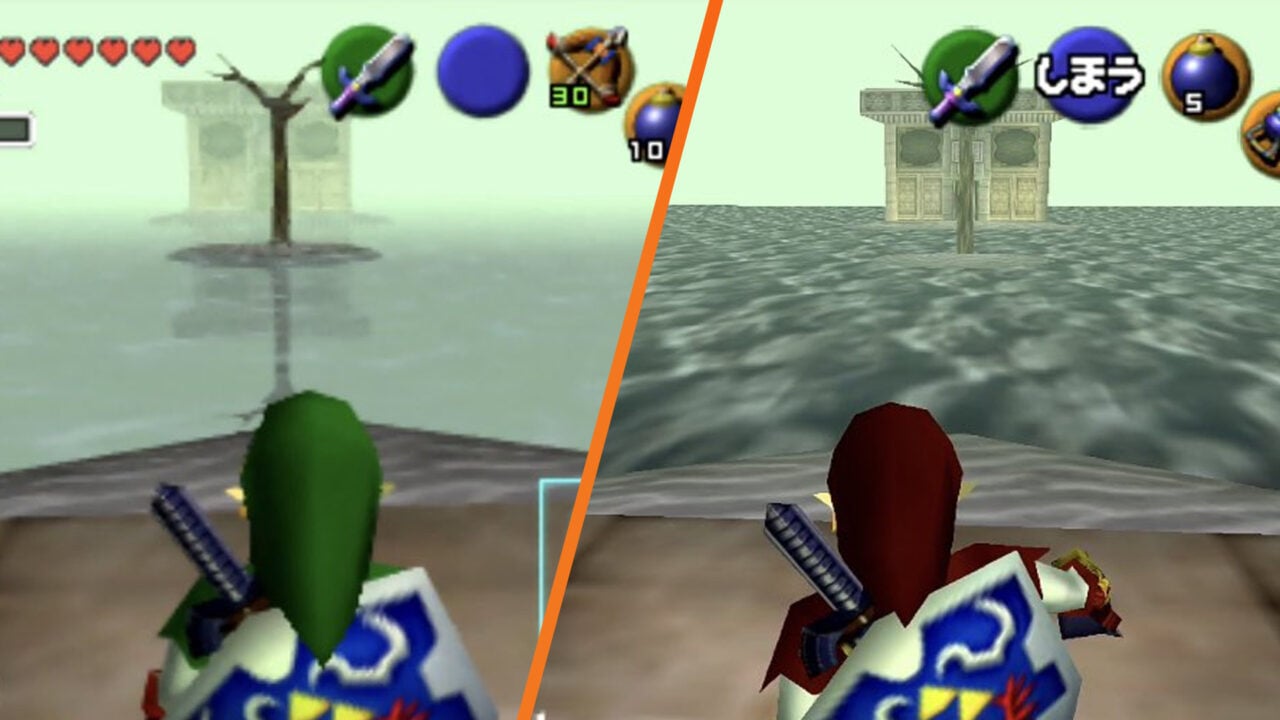 [NSO – Nintendo 64]

It seems the water in the now-infamous Water Temple room has been fixed in the latest update? I think the fog is still missing, though.

Haven't checked the rest of the game to see if any of the other issues have changed, but this is promising. pic.twitter.com/wcoG3hIxu2

— OatmealDome (@OatmealDome) January 21, 2022
No, @NintendoAmerica did not fix the Paper Mario game over crashes with Watt or the save data issues in the Banjo-Kazooie update.

Thank you, very cool. 🥲 pic.twitter.com/tGneyqtlMj

— JCog (@JCog_) January 21, 2022
I guessed it doesn't? I think that weird mirror effect is the bug right? pic.twitter.com/XwwIJ43IAt

— NullType (@NullType42) January 21, 2022