Bandai Namco offers a collector's edition of Dark Pictures: The Devil in Me, featuring a nightmarish animatronic bust.
Supermassive Games' Dark Pictures anthology has gained a cult following among horror fans worldwide. Three games have been released so far, including Man of Medan, Little Hope, and House of Ashes, with a fourth game recently announced for 2022. The next game, The Dark Pictures: The Devil in Me, will lock players in a haunted hotel and conclude the current anthology. Bandai Namco has confirmed that The Devil in Me will receive a unique collector's edition to celebrate this and treat fans of The Dark Picture with a special opportunity.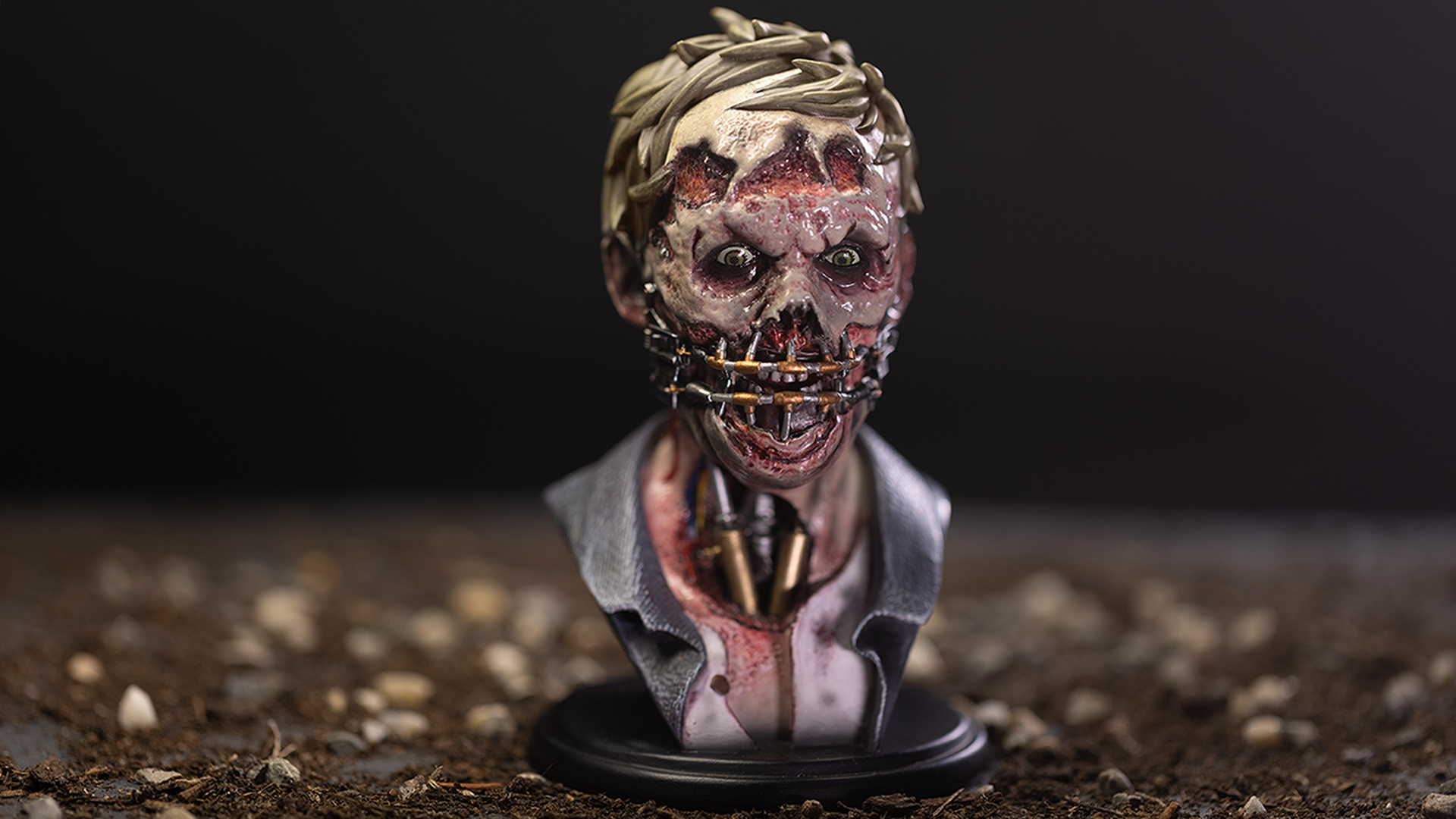 Bandai Namco is calling this special pack for Dark Pictures: The Devil in Me the Animatronic Collector's Edition. This is a $89.99 collector's edition (Hungarian price not yet known), including the full game The Devil in Me and some great merchandise. The most important item is an 11cm animatronic bust depicting a hideous robot figure. Granted, the bust itself does not appear to be animatronic, but rather a resin figure that is believed to represent the robot monster from The Devil in Me.
The Animatronic Collector's Edition of The Dark Pictures: The Devil in Me features similar extras, including a uniquely designed box that holds all of the package's contents. Also included is an exclusive map of The Devil in Me hotel, a postcard showing the exterior of the World's Fair Hotel with its accompanying envelope, and a special business card for Lonnit Entertainment, the documentary film company trapped in the horror hotel.
Finally, those who pre-order the collector's edition will also receive a pre-order bonus. It's called Curator's Cut Early Access, a voucher code that "unlocks previously unavailable scenes with other playable characters, new choices, different outcomes." Supermassive will perhaps explain in more detail what this means exactly in the future.
Of course, collector's editions are not uncommon for The Dark Pictures franchise. House of Ashes had a Pazuzu Edition that included an Underworld Creature figure. Little Hope had a Collector's Edition that included a 6″ Mary's Ragdoll figure. Man of Medan may have been the only game in the series not to have one, but its success probably proved that future games would need it.
Let's quickly add to the news that 11 cm is not very big, so The Dark Picture Anthology fans should not expect a huge statue. But those willing to spend an extra $50 on top of the $39.99 retail price for The Dark Pictures: The Devil in Me will get a fun collector's item in return. For fans of the horror franchise, this could be a real treat…
The Dark Pictures: The Devil in Me will be released in autumn 2022 for PC, PS4, PS5, Xbox One and Xbox Series X/S.
Source: Gamerant