REVIEW – Grasshopper Interactive is back. After a long sleep with the initially revealed Lilly Bermago, the developers rebranded the game to a much more darker, less anime styled product called Let It Die. The new style was now a mix of Grasshopper's usual wackiness (with its morbid humor), and to the aesthetics of a SAW movie, while the gameplay is more akin to Dark Souls, where upon death the character would lose almost everything.
While the concept sounds neat, the barely existing marketing and free to play aspect had many people worried that this would be a trainwreck, or at the very least would be unplayable without spending loads of cash to be functional for the player. So which is it? Is this Grasshopper's idea of a proper roguelike, or should we just keep playing Binding of Isaac instead for the rest of the year? Find out here!
So out of touch, it is cool!
The very first distinction between most free to play games and Let It Die is that there is an actual effort to try and tell a story. It is not a groundbreaking epic of a tale, but it feels original enough to appreciate the effort.
The player arrives at an empty and ruinous metro station, and after our character steps out from the cars, a skateboarding skeleton that has funky glasses on his face and with a scythe approaching us calling himself Uncle Death. He explains to us that we have arrived at the Tower of Barbs, a huge megacomplex on a "fictional" South Tokyo Island that was created after an earthquake ravaged Japan.
What remained after the devastation was a newly formed island that may offer the salvation of humanity. Well, that is if you can reach the top of the dreadful island, as the entire place is crawling with zombies, mechs, and headhunters that will try to stall your effort.
You start off with a small tutorial where Uncle Death through balloons gives you the basics of the game. This also includes learning to move, jumping, using items, and making food to survive. At the end of the tutorial we suddenly get shot by a sniper, then Uncle Death appears, and just goes… meh here's the game title on my skateboard, and you wake up in an arcade.
Yep, the whole game is a game in real life at an arcade. The story of Let It Die is even more fictional, as the player is supported by Meijin, Uncle Death, and a girl who looks uninterested in what we do but gives us quests to complete.
They play this aspect up for a bit, but it never becomes anything substantial in the long run. The story is okay, and Grasshopper's weird presentation does give it a certain edge over most free to play games.
BATTLE ROYALE!
In the beginning, we start from the Waiting Room, which is our main central hub. From there we can begin our ascent to the very top of the Tower of Barbs. As we move higher, we can unlock more fighters with better skills, and death bag item capacity, plus better weapons. We will also encounter mid-bosses and main bosses throughout our journey.
So how's the combat in a free to play title where every movement may be your last? It feels okay, just barely above average. For a game that has been in development for quite a while now, the animation, and combat mechanics are not the best. They are not horrible, but I wish it were smoother compared to other fighting / roguelike games. Also, it is pretty hard to cancel an attack animation in case you wish to dodge quickly. Due to this at times you end up trying to back away from a hit, but cannot as you are locked in already with the attack.
However hitting an enemy with a baseball bat, or with an axe is satisfying and especially if we use the special combo moves called Rage moves. These are high damage dealing moves that can only be used once the Rage meter is filled up. Most of the weapons can use this ability, and it is ultimately a requirement against certain enemy types or even bosses.
Our character can store a limited amount of items, so we need to be careful on what we pick up during our adventures. Speaking of limited our weapons also have durability, so after awhile we will need to pick up, or later down the line craft weapons to resupply ourselves. Weapons range from Buzzsaws, iron pipes, to katanas, SMGs, and even Fireworks Launcher (because when you go Grasshopper, you go all the way).
Most of these weapons can be upgraded, once researched if the proper blueprint has been found. It is advisable to master one particular weapon and to try and craft it so that we have a more steady method of clearing out enemies. This is needed because the weapons we pick up from the enemy is in a rather broken state most of the time. The crafted items, however, have excellent durability luckily, so it is not a waste to research them and upgrade them over time.
Every time we use a weapon our mastery becomes higher, and with higher mastery, we unlock new move sets for that particular weapon type. As advised above, stick with a weapon that you unlock, and use that most of the time, as that will allow you to dispatch enemies much quicker with your favorite zombie killing item.
For a free to play title I was expecting to be able to buy high-quality weapons, and fighters for cash, but as of yet the only thing you can buy is a month long Premium Pass that allows you to have infinite respawns on the spot.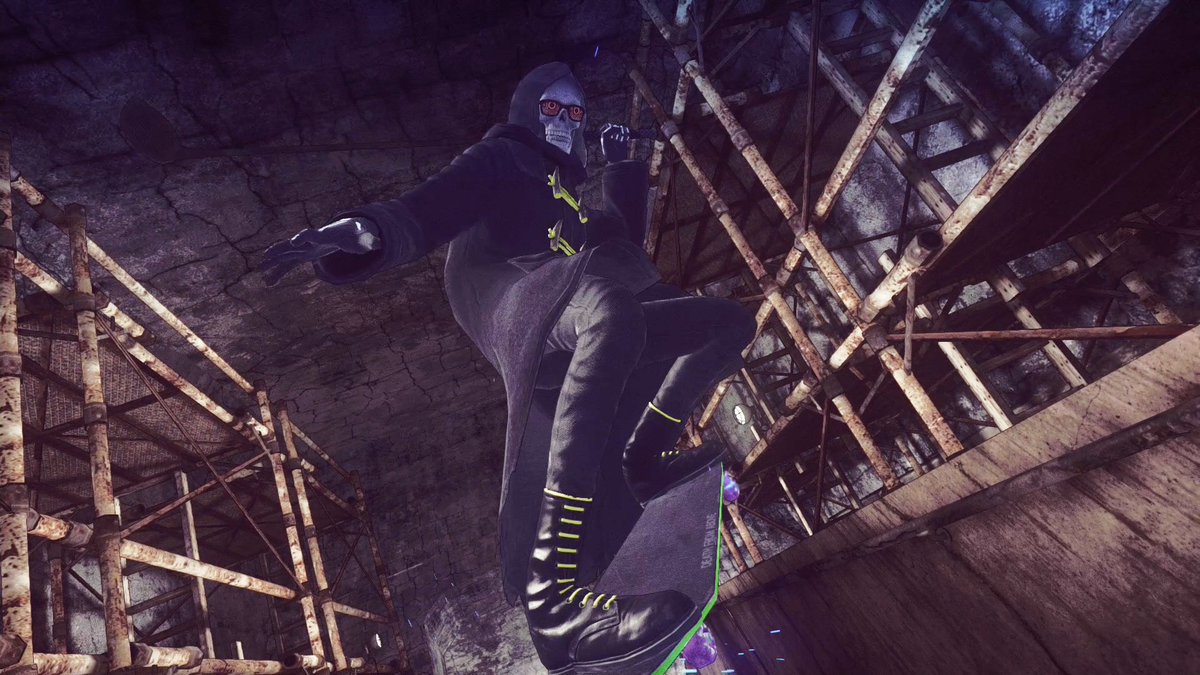 The ugly zombie killer
While the combat is okay, and the free to play is not that encroaching on the gameplay. The graphics, on the other hand, are horrible. The levels are repetitive especially the first ten floors (aka the sewer section), where the only difference between certain levels are a new coat of paint, but the layout of them are essentially the same. Some levels were sprayed with blood, while others were sprayed with mold all over the place. It is rather disappointing, and also the effects are horrible. It might be powered by Unreal Engine 4, but it sure does not look like it.
At least we can dress up our character as anyway we like it if we acquire the armor for it. At one point I had my character dressed up as the killer from The Texas Chainsaw Massacre movie.
The sound design is great on the other hand, with every punch and head bashing replicated perfectly, making it a gruesome act of killing other players or the zombies. Still even with the great sound design, and character customization the game does not look like an Unreal Engine 4 game. It looks like a cheap PS3 era video game on the PlayStation 4.
Race to the Top!
Let It Die for its price point of free is a fun little game. It may not be the best looking, or smoothest game, but the gameplay hook and the fun customization of a character are great. With a batshit crazy story and challenging levels, if you have some time to spare then go right ahead and try out Let It Die.
-Dante-
Pro:
+ Fun gameplay
+ Loads of customization on character
+ Wacky story
Against:
– Bad graphics
– Mediocre animation
– Copy-paste levels
---
Publisher: GungHo Online
Developer: Grasshopper Manufacture
Genre: Hack and Slash
Release date: December 3, 2016
Let It Die
Gameplay - 7.4
Graphics - 6.1
Story - 8.1
Music/Audio - 7.4
Ambiance - 7.5
7.3
GOOD
An entertaining game, but it feels dated in many aspects. If you have the free time, try it out.