PREVIEW – Elden Ring, FromSoftware's game is one of the most anticipated titles in recent years, and these are some of its novelties.
GamesCom week seemed to pass quietly with no news from Elden Ring, but to end with joy, FromSoftware and Bandai Namco have published new details of one of the most anticipated adventures of recent years. Hidetaka Miyazaki and George RR Martin (A Song of Ice and Fire) come together in an ambitious project. We have learned new details, images, and information from a preview event accessed by various media.
The first 15 minutes
According to media such as The Washington Post, a lucky few have been able to attend a game session of about 15 minutes that has shown the playability of Elden Ring, delving into some of its options. We have not seen it in person, but its developers have distributed a few new images that help us check the development status and how well it looks.
Portals speak of Elden Ring as a spiritual successor to the Dark Souls saga, which we could get a good idea of ​​with the materials shown previously. However, it also promises more flexibility than ever in the games of the Japanese studio. As already said and confirmed again, there will be several paths to follow that will lead to different endings.
The demo accessed by the media shows part of the gameplay of Elden Ring, highlighting its open environments that add an unpredictable touch to the development, allowing you to find any surprises when exploring. From swooping dragons or enemies guarding a carriage. There the verticality of the adventure comes into play, allowing you to go to the most direct action, with the risks that this entails, or to infiltrate without attracting attention, in the style of Sekiro: Shadows Die Twice. To do this, we will have arrows that can incapacitate enemies.
The map in Elden Ring
The game fields promise to be quite broad and, to move quickly, there will be the option of summoning a mount capable of making huge jumps, overcoming cliffs. There will be a map that we will update as development progresses, finding fragments around the world, which will help us to explore better. We can mark the essential locations, such as the dungeons, which will be one of the most exciting attractions of the Elden Ring. There will also be fast travel to move from one point to another with more vigour.
These dungeons are all over the environment and follow similar games' lines but keep the FromSoftware seal. Enemies and traps everywhere, but also treasures that will make our lives easier if we succeed. The specific dungeon shown to the companions allowed a choice at the beginning, which again called for more direct action or sneaking through less populated secret entrances.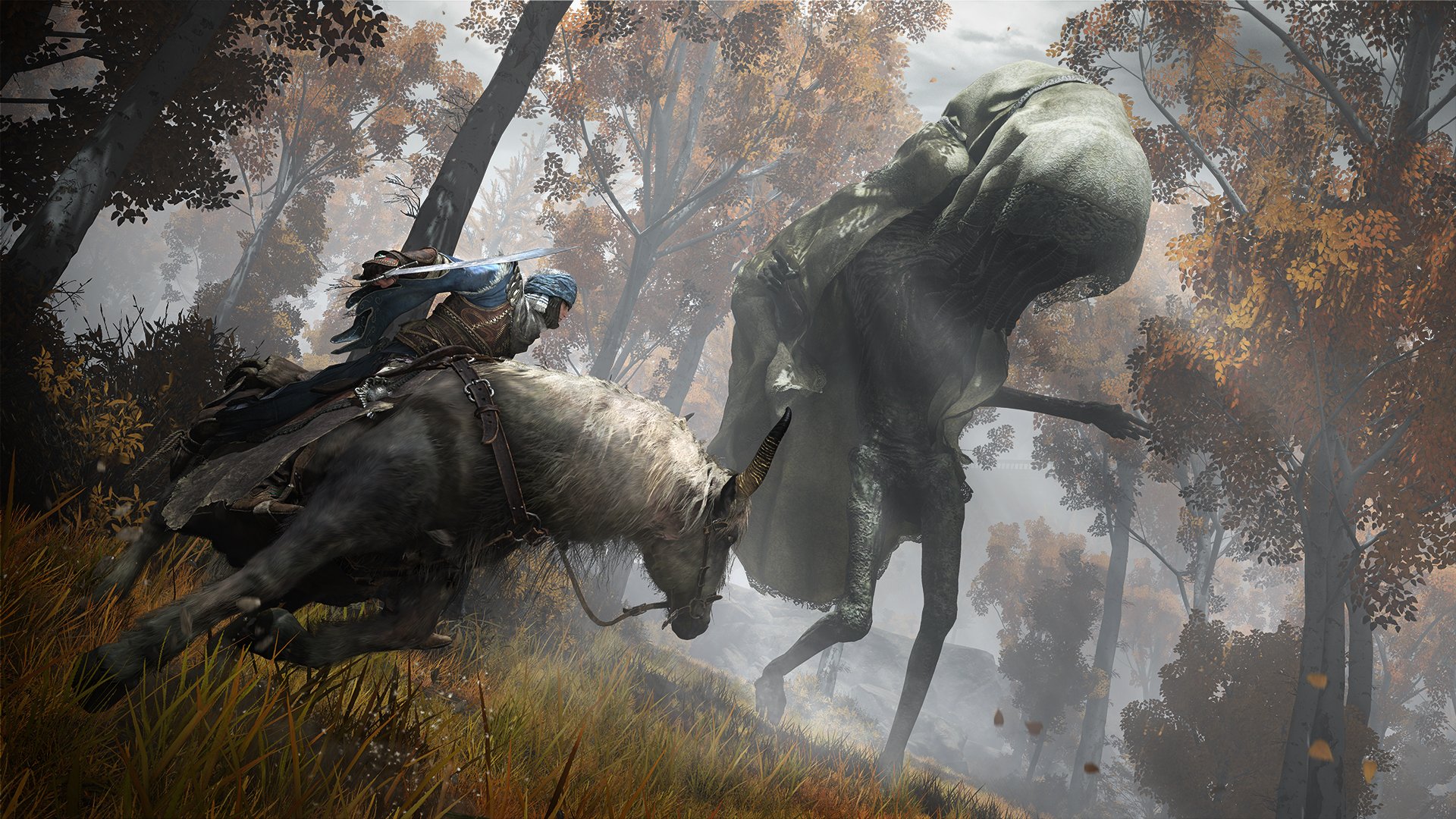 It will continue to be a huge challenge
As for the combat system, a battle against a gigantic boss has been taught, which will be usual in the adventure. Specifically, a creature with many arms appears in the trailer shown at E3, which has different attack patterns that make the fray spectacular. There are also clashes against more standard enemies, of course. They say, for example, that archers and magicians can fight on horseback and chase us. There will be many optional encounters that will be one of the distinctive elements of the play.
Finally, the summoning system has also been discussed, which seems to be very different from what has been seen so far. FromSoftware, they point out that these spiritual invocations are designed not to become drastically simpler. So they have tried to balance them carefully by considering where they are on the map and how they will level up.
In addition, as invoking the AI ​​or another player during a final boss can facilitate the task, they also count that there will be different compensations according to what is chosen. And that it will depend on the player to invest their stat points in the invocations or character himself. These Summons are earned by exploring or progressing in the world of Elden Ring, so it won't be easy to get hold of them either.
-Zardoz-